African Man Has Been Living in Isolation for 55 Years Due to His Fear of Women
Imagine living in constant fear, where the mere sight of a woman sends shivers down your spine. While common phobias like fear of water or heights are well-documented, a peculiar phenomenon has recently captured the attention of the Internet – the gynophobia of a 71-year-old virgin man.
This gentleman has chosen to live in complete isolation for an astounding 55 years, within the confines of a small house enclosed by a towering wooden fence that acts as a barrier to keep women at bay.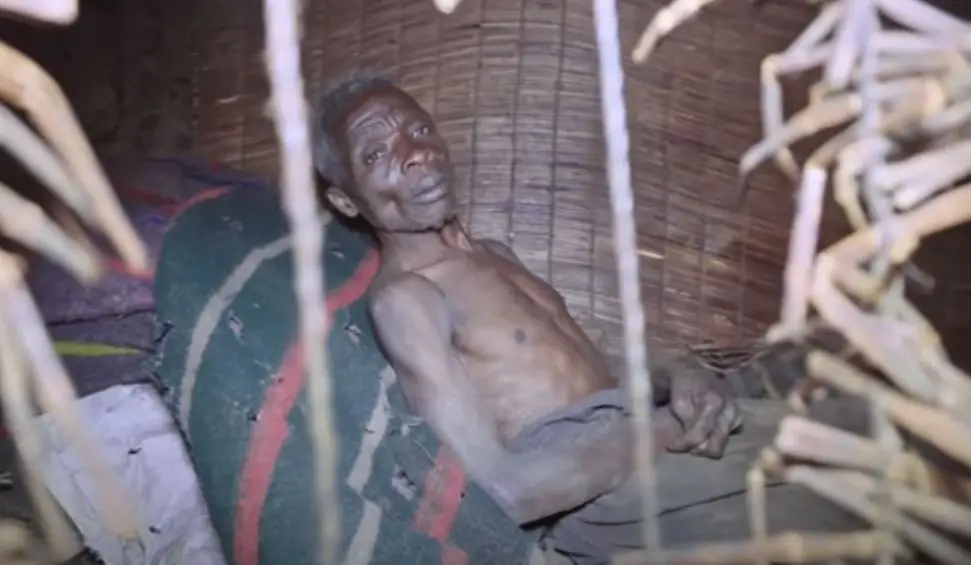 In this article, we will delve into the intriguing life of this man, exploring his journey, his unique living arrangement, and the rare phobia that has defined his existence.
The Old Man from Rwanda Has Been Living in Complete Isolation Since the Age of 16
Callitxe Nzamwita, the protagonist of our story, now 71 years old, reached a breaking point at the tender age of 16 when his fear of women, or gynophobia, became too overwhelming for him to bear.
His remarkable journey began 55 years ago, back in 1968, when he decided to construct a house that would shield him from the source of his anxiety – women. This house, enclosed by a towering 15-foot wooden fence, is a unique testament to his commitment to isolation.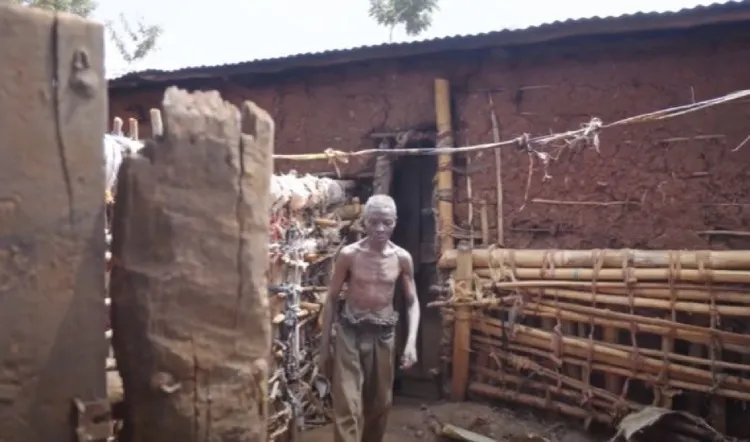 A Glimpse Inside the Isolation
At first glance, Callitxe Nzamwita's house may appear abandoned, but stepping inside reveals a surprising level of detail and functionality. While not extravagant, he has designed it to be a cozy and suitable place for one person to live.
The compactness of the structure is striking – it's so small that it caters to the necessities of one person's survival, with no distinct areas for a kitchen, bedroom, or bathroom.
The bed stands on bamboo-like wooden rods, resting on a wooden base, and is adorned with a pile of leaves covered with random clothes and bedsheets.
His pillow is an unconventional amalgamation of natural materials, including a wooden mat, a bundle of leaves for support, and some old clothes.
His restroom, remarkably, is located in close proximity to his bed. Even the kitchen is intricately situated within this confined space.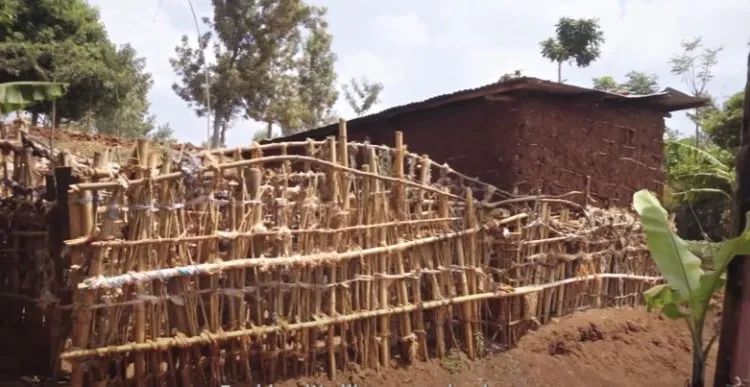 The Compassion of Female Neighbors
Despite the extent of his phobia, the female neighbors surrounding his house have exhibited remarkable kindness by extending a helping hand to him.
Knowing that he does not allow women inside his house, they help him by throwing food and essential items, such as groceries, into his yard. Callitxe Nzamwita, in turn, collects these items while maintaining zero contact with them.
His peculiar story was covered by the African media company Afrimax, in an interview conducted in August 2023, which rapidly gained widespread attention online.
How Rare Is Gynophobia?
Gynophobia, an intense fear of women, is a rare and specific phobia. Individuals suffering from gynophobia are often aware that their fear is irrational and not grounded in any actual risk.
Nevertheless, they struggle to control this fear, and the mere thought of the trigger can induce severe anxiety. If left untreated, gynophobia can lead to social isolation, interpersonal problems, anxiety/panic attacks, and even depression.
The exact cause of gynophobia remains unknown, though it may stem from past negative experiences with women, environmental factors, genetics, or alterations in brain function.
Individuals with a history of phobias or a family background of anxiety disorders are at a higher risk of developing gynophobia.
While specific data on the prevalence of gynophobia is limited, one study suggests that it is less common among men, with a lifetime prevalence of 4.9% for men and 9.8% for women across nationalities. Given this analysis, gynophobia, a condition affecting only men, is even rarer.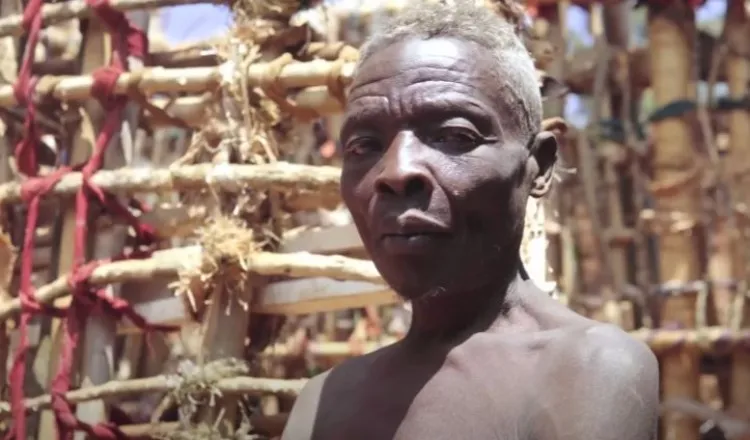 In conclusion, Callitxe Nzamwita's battle with gynophobia is a unique and thought-provoking story that sheds light on the rare and often misunderstood condition of gynophobia.
His remarkable journey of isolation, sustained by the compassion of his female neighbors, serves as a testament to the power of human resilience in the face of an unusual and debilitating fear.
SEE MORE