Woman Who Eats 4 Rolls of Toilet Paper Every Day Says It's the Perfect Snack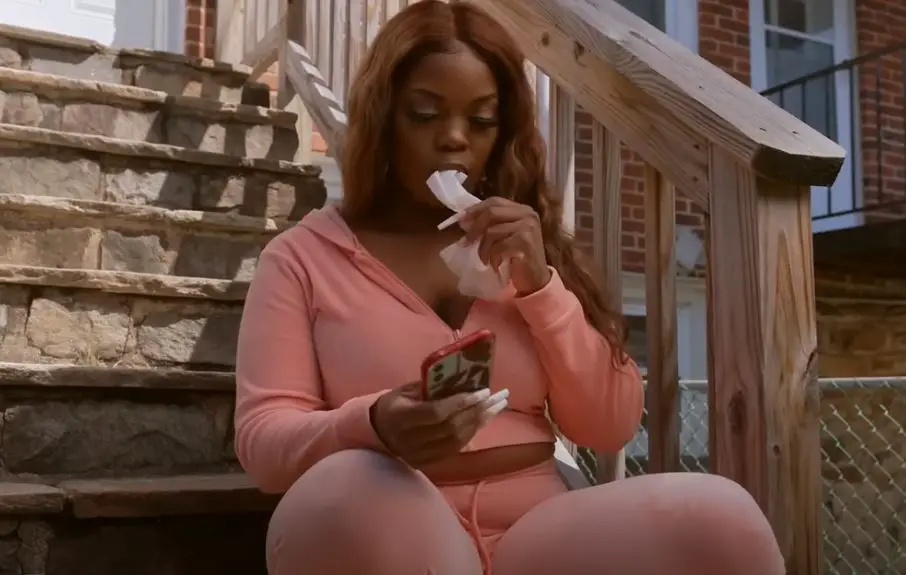 Kinah Moore, the lady who devours up to four rolls of toilet paper every day, and get this, she's consumed a whopping 14,000 pounds of the stuff over the past two decades! I mean, that's enough toilet paper to build a small fortress, right?
Now, here's the real kicker: she's been shelling out nearly $2,700 a year just to feed her unusual addiction. I don't know about you, but that's a lot of cash to be spending on something that's not even remotely edible.
Her friends and even the doctors are starting to sound the alarm bells, telling her it's high time to kick the habit. I mean, it's not every day you come across someone who's built a lifelong relationship with toilet paper, right?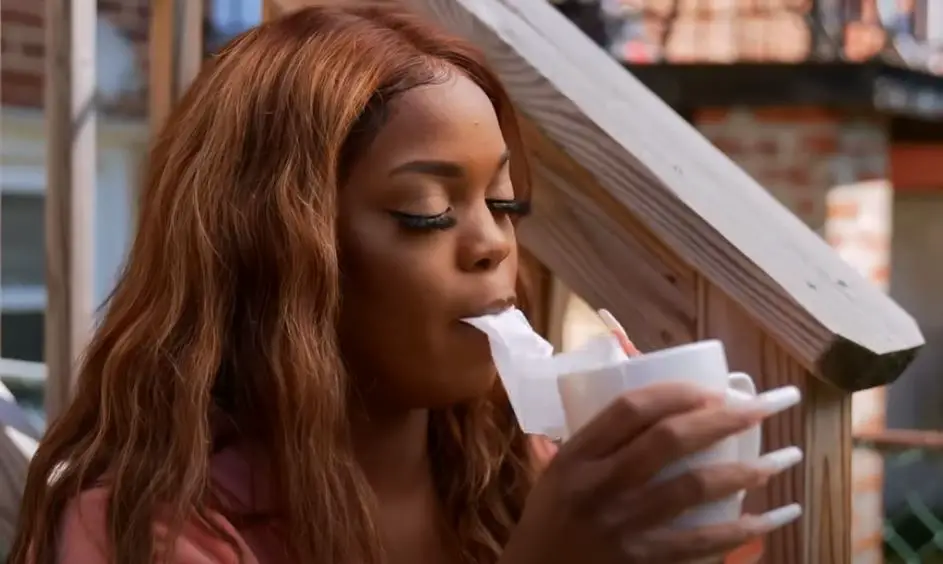 In a world where addictions are often associated with cigarettes, alcohol, gambling, or chocolate, Kinah Moore has captured global attention with her unique and unconventional addiction: eating toilet paper.
Moore candidly shares her extraordinary habit, consuming as much as two to four whole rolls of toilet paper almost daily, and she recently appeared on "This Morning" to shed light on her extraordinary compulsion.
During her appearance on the show, Kinah Moore delved into the extent of her daily consumption, stating, "I get my thousand sheets, and sometimes I look up, and I'll be two or three rolls in, and that's from eight o'clock until seven pm, and I'm just munching.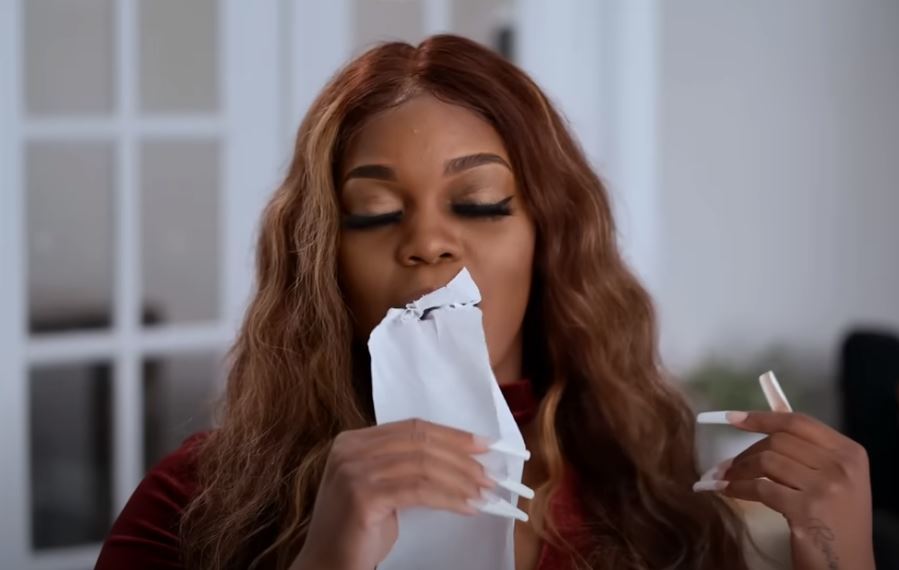 It can get pretty obsessive." Moore attributes her behavior to Pica, an eating disorder characterized by the consumption of non-nutritive substances like plastic, paper, or soap.
Her peculiar journey into this unconventional eating habit began at the age of eight. She initially experimented with substances like baking soda and baking powder.
However, one day, curiosity led her to try toilet paper, and she found it strangely appealing. Moore describes her fascination with toilet paper, emphasizing the unique texture and the way it sticks when consumed.
She explains, "There was something about the texture. You know like, the baking soda dissolved too fast, baking powder was too fizzy, and the toilet paper's just like… it sticks. I don't know. I can't explain it. It just stuck with me."
Moore believes her attraction to toilet paper stemmed from a craving, a sensation she experienced for various items.
She even mentions that her great grandmother had a penchant for eating flour, suggesting a possible genetic connection to unusual cravings.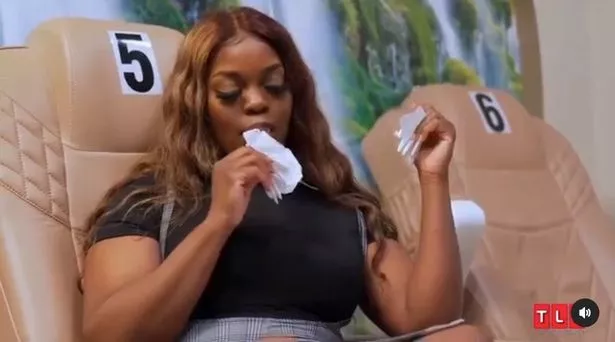 Kinah humorously likens toilet paper to "the cotton candy that doesn't melt" and expresses her satisfaction with its unique qualities.
Although her sister and mother also share a taste for peculiar 'foods,' Kinah Moore admits to having the most pronounced fixation.
Remarkably, she claims no negative health consequences from her unusual dietary choices and even encourages others to give it a try, asserting that "it does taste really good."
However, it's worth noting that Dr. Sara, a medical expert on the show, issued a cautionary note to viewers. Dr. Sara explained that Kinah's condition, Pica, can have harmful and toxic effects on health.
Dr. Sara cautioned, "In terms of toilet paper and paper, that's known as xylophagia, and the problem with toilet paper is that it's not easily digested by our bodies and can cause blockages in our digestive tracts."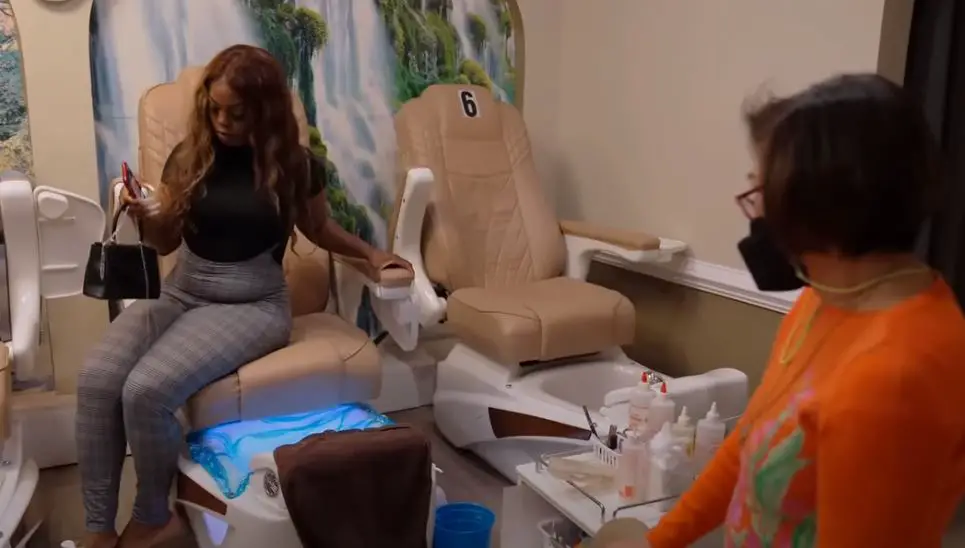 "It can lead to stomach pains, blood in your stool, vomiting, constipation, and in severe cases, it can even require surgical intervention."
Despite the stark warning from Dr. Sara, the hosts of "This Morning" commented on Kinah's radiant appearance. Nonetheless, it's essential to reiterate the message: Do not attempt to consume toilet paper.
You May Like!