Terrible Things Happened to Monkeys After They Had Neuralink Implants – That's Horrifying!
In-depth examination reveals disturbing findings, challenging Elon Musk's earlier statements.
In recent developments, concerns have been raised about the safety of Neuralink's brain implants, following an investigative report by Wired. Contradicting Elon Musk's assertions that the monkeys involved in the trials were "terminal cases," new evidence points to alarming consequences for several primates involved in the research.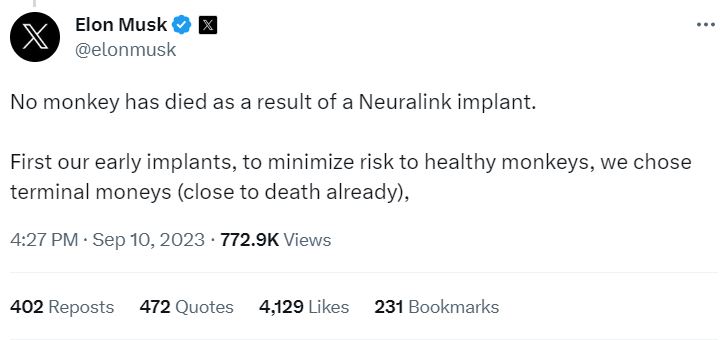 Neuralink, a biotech company founded by Musk, had declared its intentions to advance brain-computer interface technology.
However, revelations from this investigation arrive at a critical juncture, as the company recently announced plans to recruit human subjects for its trials.
The shocking revelations stem from veterinary records obtained from the California National Primate Research Center (CNPRC) at UC Davis, the site of the Neuralink primate research.
These records outline distressing outcomes for up to a dozen monkeys who received Neuralink implants, including brain swelling and partial paralysis.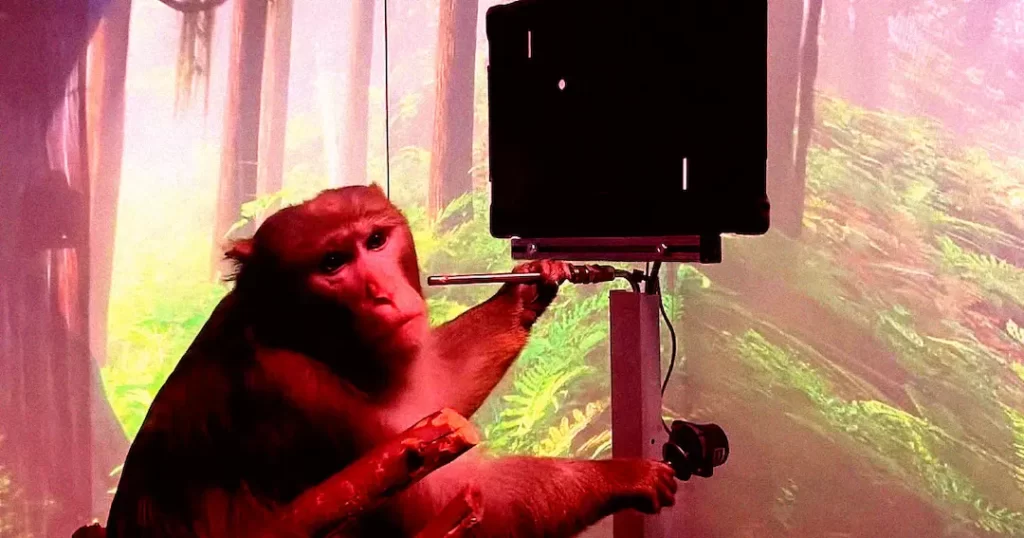 One distressing case involves "Animal 20," where an internal part of the brain implant fractured during surgery in December 2019. Subsequently, the monkey scratched at the implant site, leading to bleeding and partial dislodgment.
Despite efforts to treat the infection, the implant's placement hindered any remedy, ultimately resulting in the monkey's euthanization the following month.
Similarly, "Animal 15," a female monkey, exhibited troubling behavior after receiving the brain implant. She began pressing her head against the ground, causing bleeding at the implant site and losing coordination.
Examination revealed brain bleeding, leading to her euthanization in March 2019.
In another case, "Animal 22" faced a grim outcome in March 2020 when its brain implant became so loose that the screws attaching it to the skull could be easily removed, according to a necropsy report.
The necropsy attributed this failure to mechanical issues rather than infection, contradicting Musk's claims that no monkeys directly perished due to Neuralink brain implants.
An ex-Neuralink employee interviewed by Wired dismissed Musk's assertion that the monkeys were already terminally ill, deeming it "ridiculous" and a "straight-up fabrication."
The ex-employee emphasized that the monkeys had been in the facility for over a year before any surgical procedures took place.
This perspective finds support in the testimony of an anonymous scientist involved in research at CNPRC, who stated, "These are pretty young monkeys.
It's hard to imagine these monkeys, who were not adults, were terminal for some reason."
Neuralink's troubles have further escalated with the involvement of an ethics group known as the Physicians Committee for Responsible Medicine.
The committee has sent letters to the US Securities Exchange Commission (SEC), urging an investigation into Musk's statements.
Ryan Merkley at the Physicians Committee pointed out, "They are claiming they are going to put a safe device on the market, and that's why you should invest. And we see his lie as a way to whitewash what happened in these exploratory studies."
The committee's argument centers on Musk's tweets being considered a source of investor news due to his vast following on X, raising questions about the consequences of his statements. The SEC's response to these findings will undoubtedly be closely watched.
As concerns mount over the safety of Neuralink's implants, the future of human trials remains uncertain, leaving us to contemplate the potential impact of these devices should they proceed, given the disconcerting revelations uncovered thus far.
SEE MORE