Gorilla Spends her Last Minutes Hugging the Guy who Saved her when she was a Baby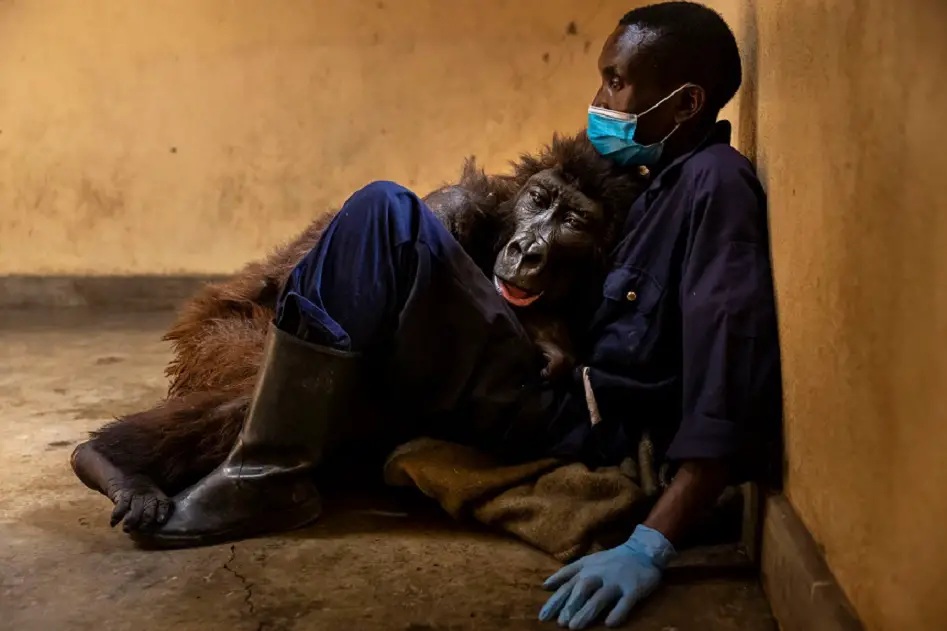 Virunga National Park rangers rescued a 2-month-old gorilla named Ndakasi in the Congolese forest in 2007. She'd been spotted clutching her mother's body, whose life had been cut short by poachers.
Despite her sad beginning, Ndakasi's story is one of compassion and love.
Ndakasi met Andre Bauma, a caretaker at the park's gorilla nursery, not long after she was rescued from the forest. Bauma never left the orphaned gorilla's side during her first night away from her mother.
"During a heavy rainstorm that lasted all night, Andre hugged baby Ndakasi tightly to his bare chest to keep her warm and comfort her," park staff reported.
Yet, due to Bauma and the rest of the orphanage staff, Ndakasi not only survived the night. She would eventually grow up happy and healthy.
In 2019, the park released a sweet selfies of Ndakasi with folks she cared about.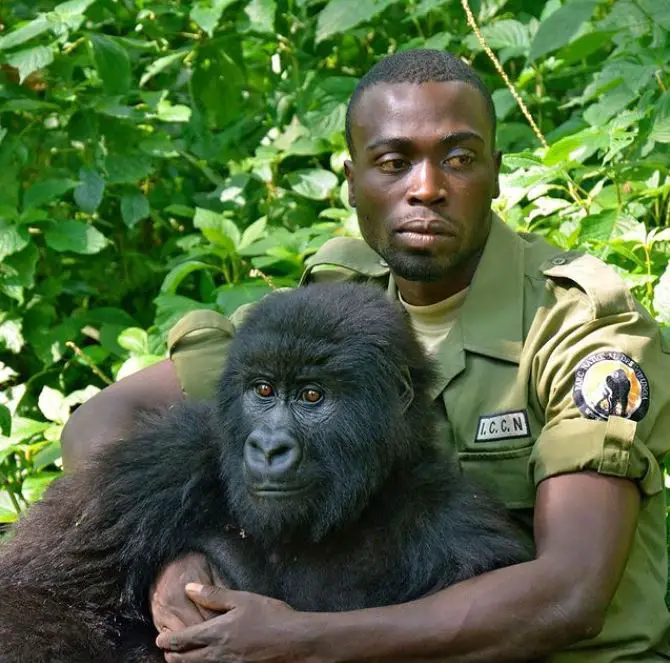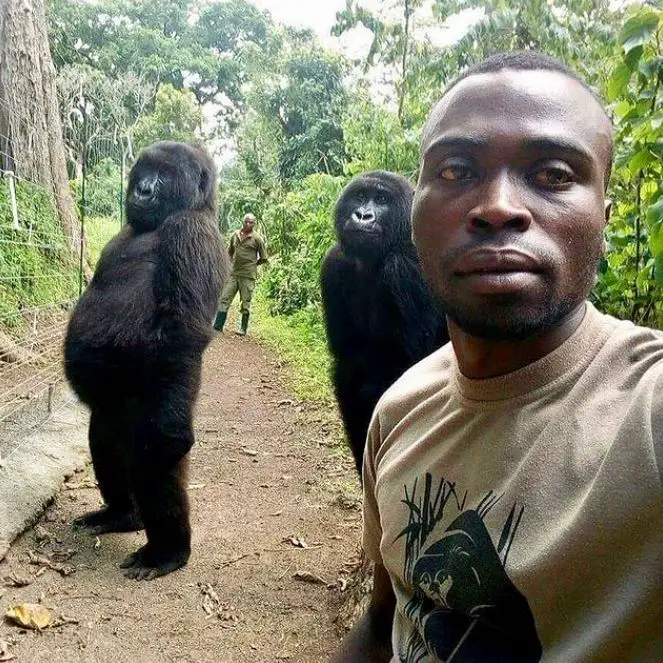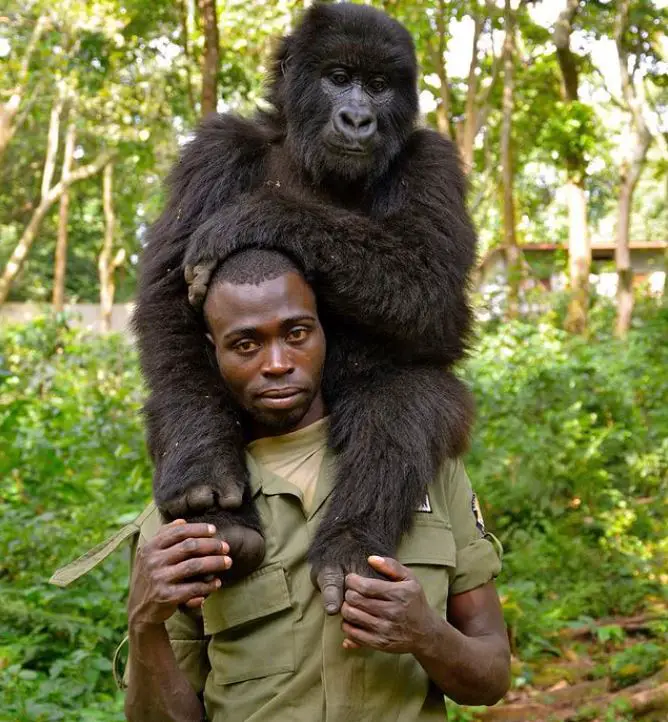 Given the circumstances of her rescue as a struggling infant, every day of Ndakasi's life was a gift. Unfortunately, it was cut short.
The gorilla's caretakers informed that Ndakasi had died of an illness at the age of 14. Though it is terrible to have lost her so young, her final moments were filled with love.
The park stated, "It is with heartfelt sadness that Virunga announces the death of beloved orphaned mountain gorilla, Ndakasi, who had been under the care of the Park's Senkwekwe Center for more than a decade."
"On the evening of 26 September, following a prolonged illness in which her condition rapidly deteriorated, Ndakasi took her final breath in the loving arms of her caretaker and lifelong friend, Andre Bauma."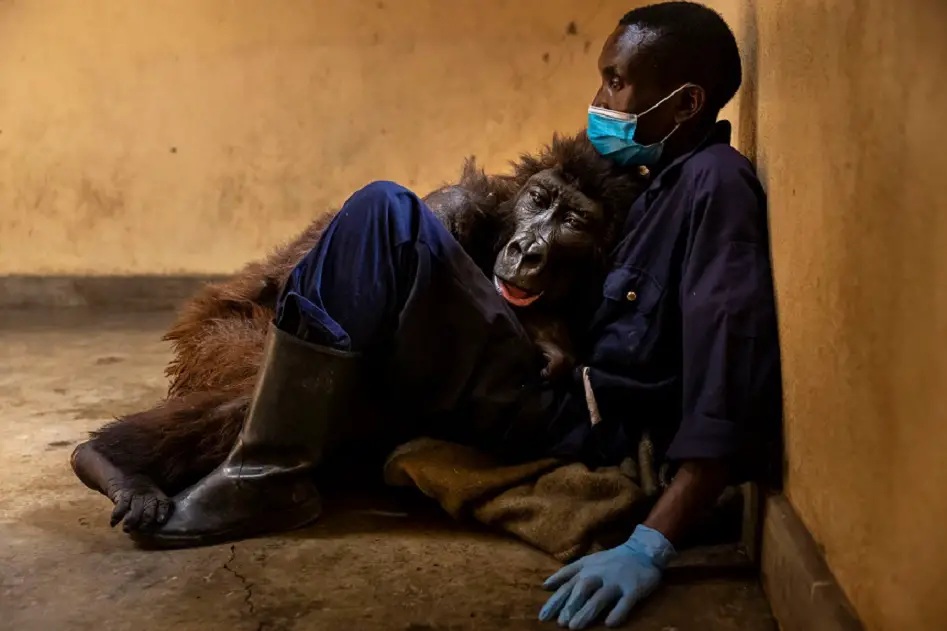 Ndakasi is no longer with us, but she will not be forgotten. And the work of those who gave her a second chance at happiness will continue, providing hope to other orphaned gorillas like her.
The sanctuary in Virunga National Park's caretakers wouldn't have it any other way.
"There is a bond that connects us," Bauma stated. "A really close bond between the guardians and the gorillas."
Also READ😲
Reportedly, an elephant killed a 70-year-old woman and then returned to crush her corpse during her funeral. READ: https://knovhov.com/elephant-killed-a-woman-then-attended-her-funeral/