South Korean Eco-friendly Toilet turns poop into Power and Digital Currency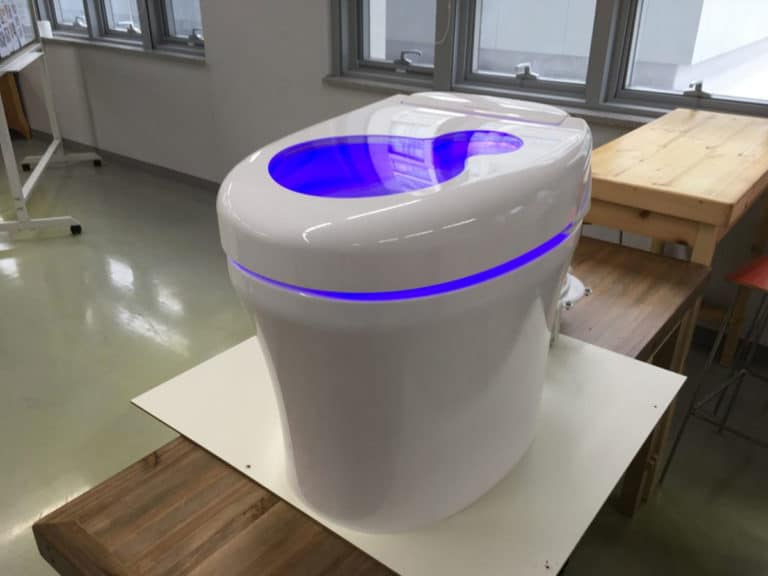 In a remarkable fusion of innovation and sustainability, a groundbreaking eco-friendly toilet from South Korea has emerged, revolutionizing the way we perceive waste.
The BeeVi toilet, conceived by Professor Cho Jae-weon of South Korea's Ulsan National Institute of Science and Technology (UNIST), takes human excrement and transforms it into both electricity and a unique digital currency. Let's delve into the science and impact of this extraordinary invention.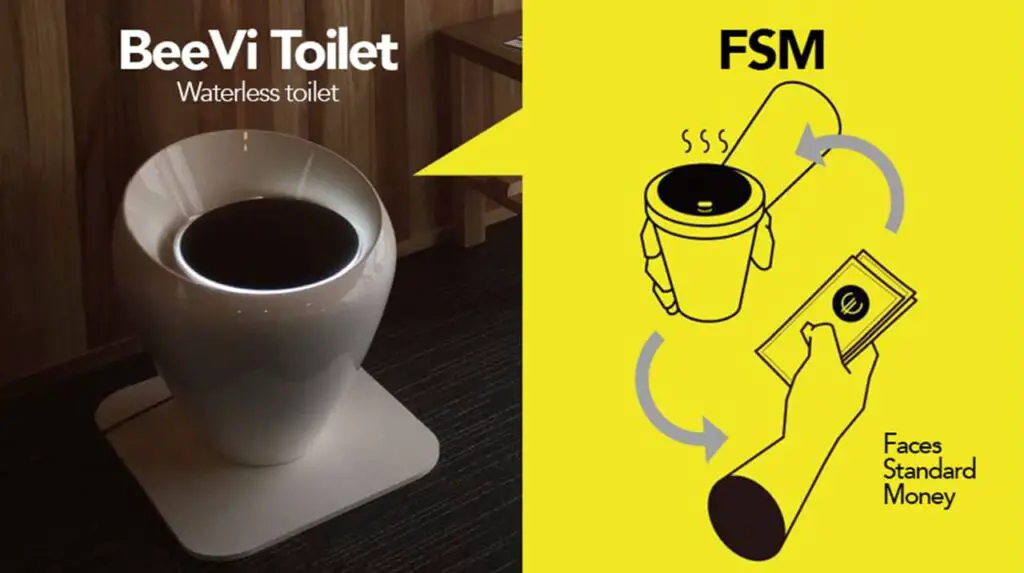 Unveiling the BeeVi Toilet
At the heart of this inventive technology is the BeeVi toilet, which integrates cutting-edge engineering with ecological principles.
The toilet incorporates a vacuum pump that swiftly transfers human waste into an underground tank, setting the stage for an ingenious transformation.
The Marvel of Methane Conversion
Within the confines of the underground tank, a consortium of microorganisms takes center stage. Through the intricate process of anaerobic digestion, these microorganisms transmute human waste into methane—a potent source of energy.
This methane, also known as biogas, propels a chain reaction that fuels various applications.
Powering a Sustainable Future
Harnessing the energy potential of biogas, the BeeVi toilet embarks on a journey to power sustainability. The converted biogas is employed to drive a spectrum of devices, including a gas stove, a hot-water boiler, and a solid oxide fuel cell located at UNIST.
This integration underscores the practicality of converting waste into a valuable energy source.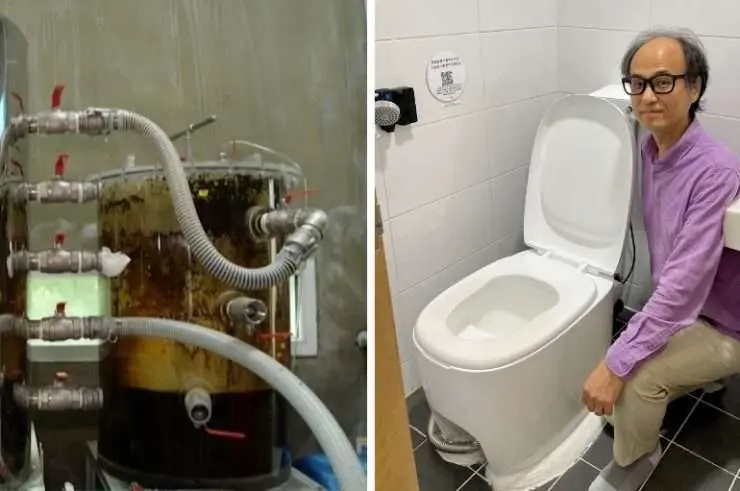 From Waste to Watts: Electricity Generation
The intricate interplay of components within the BeeVi toilet culminates in the generation of electricity. The combustion of biogas produces pressurized gas, inducing the rotation of turbine blades connected to a generator.
In this captivating dance of mechanics, the spinning of magnets within the generator orchestrates the flow of electrons through wires, resulting in the creation of a robust electrical current.
Unleashing the Energy Potential
The astounding energy yield from the BeeVi toilet beckons a paradigm shift in resource utilization. On average, an individual excretes nearly 500 grams of waste daily.
This seemingly trivial quantity, when transformed into methane, yields approximately 50 liters of biogas.
This biogas, in turn, generates 0.5 kWh of electricity or fuels a car for a journey spanning 1.2 kilometers. The potential of this invention resonates powerfully as we confront energy and waste challenges.
Ggool: Beyond Waste, A Digital Currency Emerges
Professor Cho Jae-weon's innovation extends beyond energy conversion. The introduction of the Ggool digital currency, ingeniously tied to the use of the BeeVi toilet, adds a novel dimension.
Students at UNIST have the opportunity to earn Ggool as a form of reward after utilizing the eco-friendly toilet. This currency embodies a fusion of technology, waste valorization, and human behavior.
The Campus Economy: Ggool in Action
Within the vibrant campus of UNIST, Ggool takes on a tangible form. Students can amass up to 10 Ggool each day, a testament to the commitment towards sustainable practices.
This virtual currency transcends its digital existence, enabling its holders to procure items ranging from freshly brewed coffee to instant cup noodles, and even fruits and books from campus stores.
The implications of this inventive incentive ripple through the campus community.
Changing Perspectives: Redefining Waste
Heo Hui-jin, a postgraduate student immersed in the realm of Ggool, bears witness to a profound transformation in perception.
From considering feces as merely dirty remnants, a shift towards recognizing them as treasures of value occurs.
The BeeVi toilet has ignited conversations around waste, prompting individuals to reimagine their relationship with the seemingly mundane.
You May Like!
The journey of the South Korean eco-friendly BeeVi toilet intertwines innovation, waste management, energy generation, and even the reevaluation of societal norms.
Professor Cho Jae-weon's visionary creation redefines the potential of human waste, forging pathways towards sustainable energy and altered perspectives.
As we stand at the intersection of science and sustainability, the BeeVi toilet beckons us to view waste as an opportunity rather than a burden.
A Toilet in South Korea Converts Feces into Digital Cash
Transparent toilets in Japan aim to dispel stereotypes about dirty public washrooms
Watch What Happens When You Put Vinegar Into a Toilet
Also READ!