Elephant Killed a Woman, then Attended Her Funeral and Smashed Her Corpse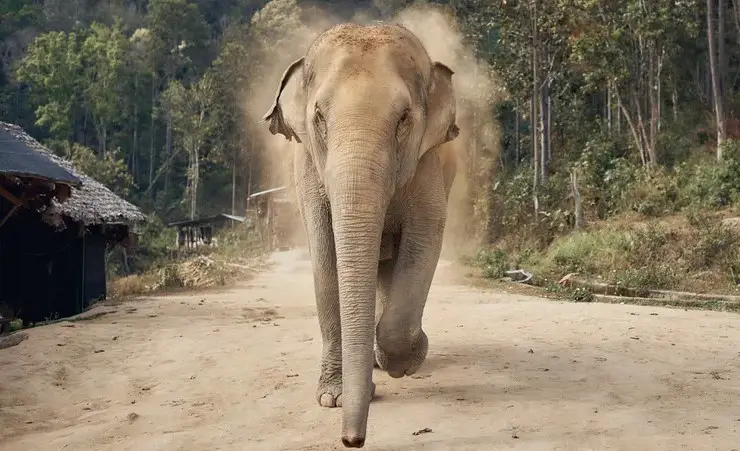 Reportedly, an elephant killed a 70-year-old woman and then returned to crush her corpse during her funeral.
According to local Indian news reports, Maya Murmu, 70, was attacked by a wild elephant as she travelled to gather water in the Mayurbhanj region of Odisha. The elephant had wandered from the Dalma Wildlife Sanctuary, which is located around 10 miles from Jamshedpur.
Murmu was transported to the hospital after the elephant attacked her, but she died from her injuries, according to Lopamudra Nayak, an inspector at the Rasgovindpur police station, who spoke to the local media. Later, as Murmu's family members gathered to perform his funeral, the wild tusker reappeared.
The elephant approached the funeral pyre and grabbed the body, local media claimed. The elephant then smashed her corpse once again and threw it away before leaving.  The funeral completed some hours later.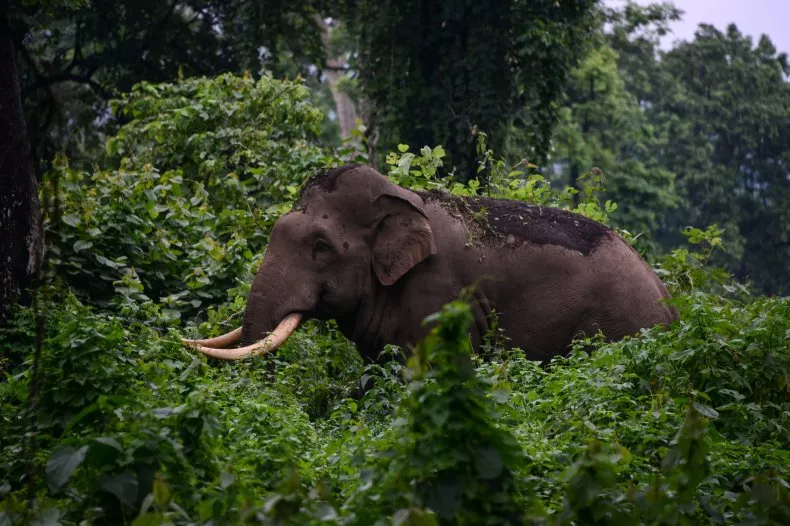 Duncan McNair, a lawyer and the founder of the conservation organisation Save The Asian Elephants, told Newsweek that this tragedy serves as a warning that, despite their peaceful nature, elephants can be "violent and lethal."
McNair stated that these occurrences are uncommon when the elephant has not been provoked. "These endangered elephants are extremely lethal when agitated or mistreated," he warned.
"Elephants are normally harmless and quiet… they do not fight individuals who offer no threat to their safety, babies, or anything similar," he explained. "[This occurrence] is surprising because the elephant was not provoked…"
McNair stated that the elephant's return and ability to handle the body during the procedure might be linked to their "extraordinary cognitive capacities."
We also encountered social media users who said that the woman threw stones at the elephant as poachers stole its baby. However, not a single credible news source has published this precise fact.
The foregoing rumors' have prompted some to conclude that the trampling and reported funeral attack were acts of revenge, however there have been no reports or data to support this claim.
NEXT STORY
Cows Trained to Use Toilets to Help with Reducing Greenhouse Gas Emissions.