Restaurant Wants to Sue Customer for $3,000 Waitress Tip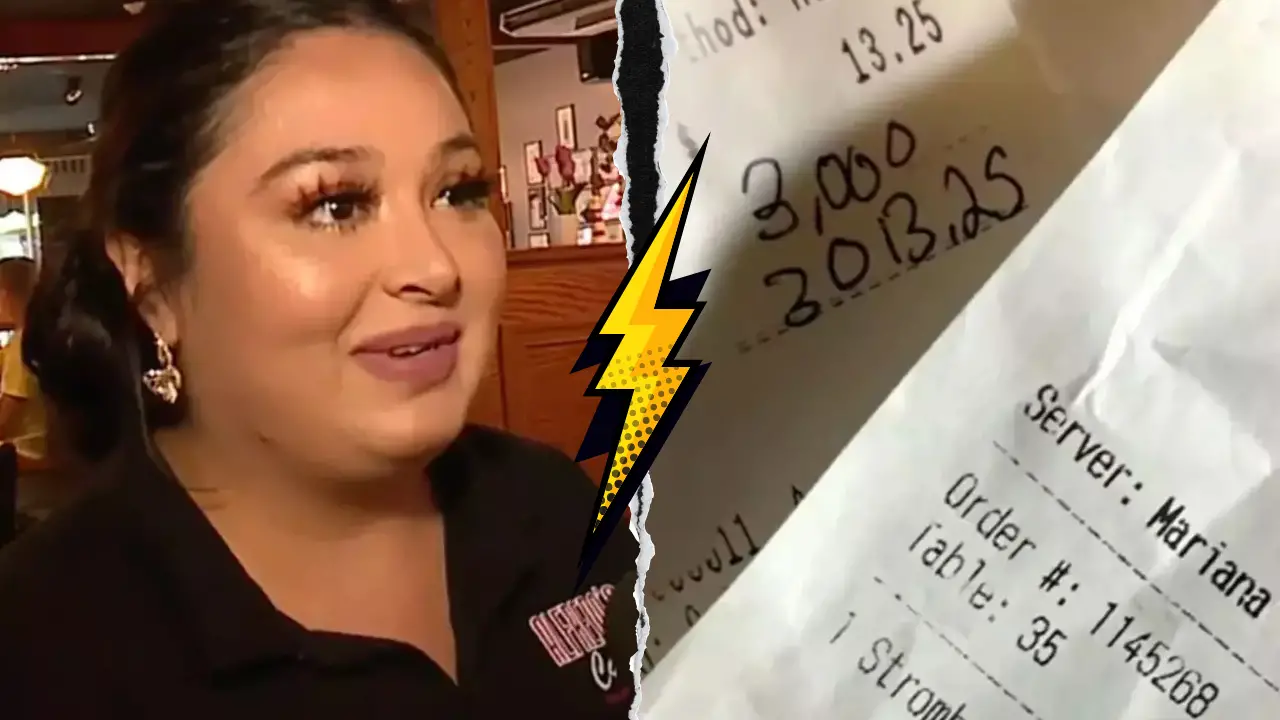 Scranton, Pennsylvania – What began as a heartwarming gesture ended in a legal dispute as a waitress in Scranton, Pennsylvania, found herself caught in a whirlwind of confusion and controversy after receiving an astonishing $3,000 tip.
The incident, which transpired at Alfredo's Cafe, took an unexpected turn when the generous tipper demanded their money back, leading to a contentious online exchange and an impending lawsuit.
Mariana Lambert, a dedicated server at the quaint Alfredo's Cafe, experienced a mix of emotions when she discovered a remarkable sum appended to a modest $13 bill.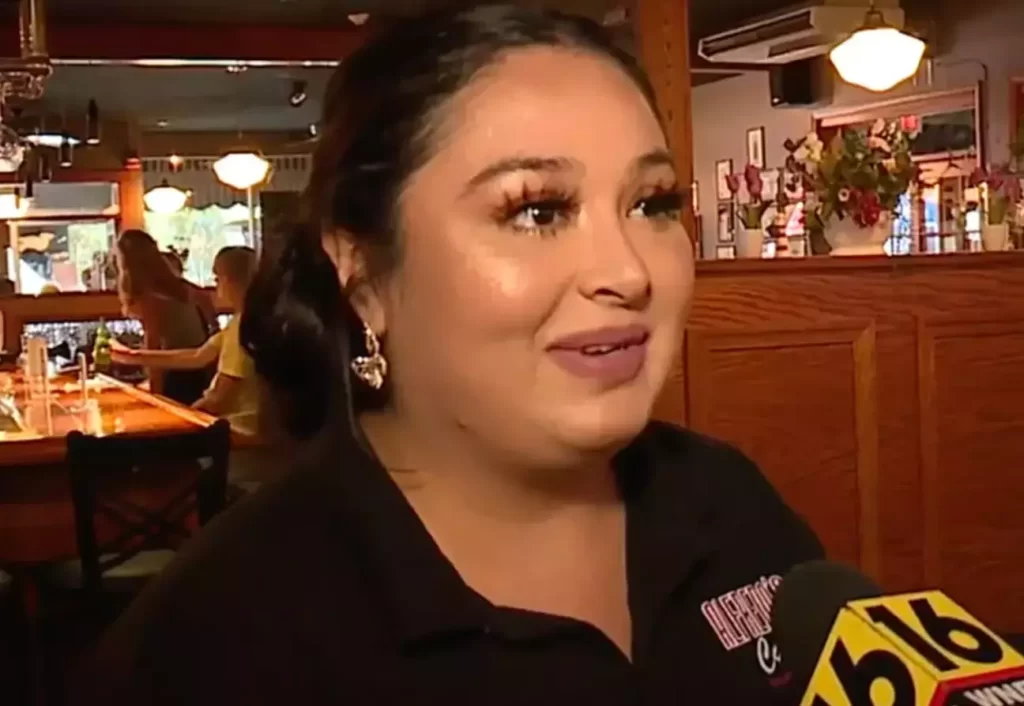 However, elation quickly turned to discomfort when the patron who bestowed the tip, identified as Eric Smith, insisted on a refund. The aftermath has left Alfredo's Cafe embroiled in a legal battle with Smith, as reported by Best Life.
The initial disbelief stemmed from Smith's extravagant generosity, which starkly contrasted with his modest order of a single stromboli.
Despite reservations, the payment was processed, with Smith allegedly attributing the action to a burgeoning social media movement called Tips for Jesus.
Lambert shared her astonishment, expressing, "The impact of the gesture was profound, considering the challenges everyone faces.
It resonated deeply with me. I'm still grappling with the reality of it all. It's truly surreal." However, the situation unraveled weeks later, when Alfredo's Cafe manager Zachary Jacobson disclosed, "Over a month ago, a dispute regarding the tip payment arrived via mail from Eric."
Jacobson added, "Initially, we held the belief that a benevolent intention was behind this." Regrettably, those initial hopes have given way to a state of uncertainty. Months have passed, yet there's no resolution in sight.
Upon reaching out to Smith following the transfer of the $3,000 to Lambert—a sum the restaurant ultimately forfeited—Alfredo's Cafe assumed the matter was a simple misunderstanding.
However, their Facebook correspondence with Smith revealed a different story. The restaurant asserted that Smith ceased responding to messages, signaling his intention to contest the matter legally.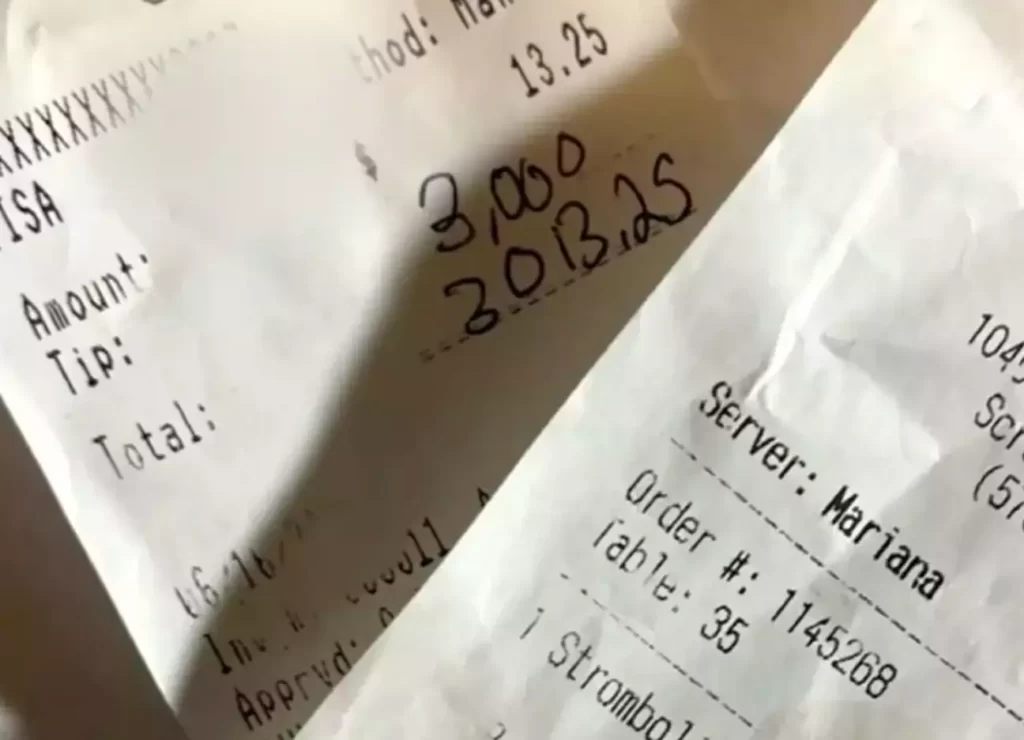 Jacobson expressed his frustration, sharing, "We find ourselves grappling with a sense of exasperation. This situation has brewed unnecessary chaos and drama."
The restaurant was left with no alternative but to initiate legal proceedings through the magistrate's office, driven by the need to recoup their losses.
Jacobson acknowledged, "While we hope for a favorable outcome in court, the incident has undoubtedly cast a shadow over the entire affair."
He concluded, "It is my fervent hope that Smith assumes responsibility for his actions and honors his commitment to rectify this situation. The consequences were foreseeable, and it's imperative that he acknowledges that."
As of this writing, there have been no updates regarding the lawsuit filed by Alfredo's Cafe against Smith.
The unfolding events are a testament to the unpredictability of even the most well-intentioned acts, underscoring the significance of clarity and communication in every transaction.
You May Like!