Rainbow Eucalyptus Tree: Why is the Rainbow Eucalyptus Tree Wood Colorful?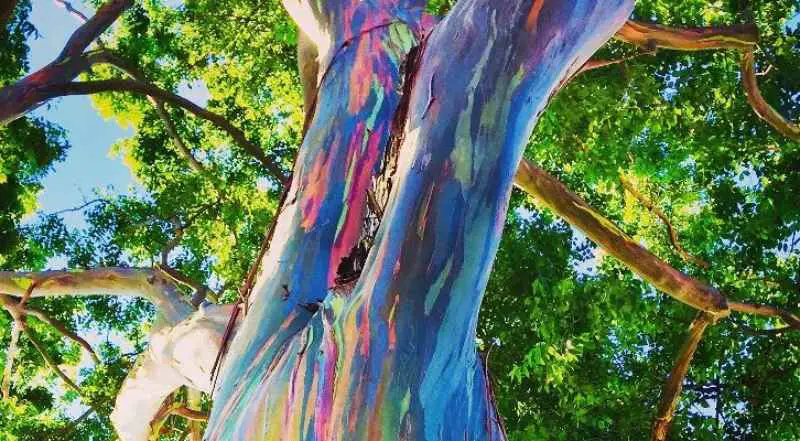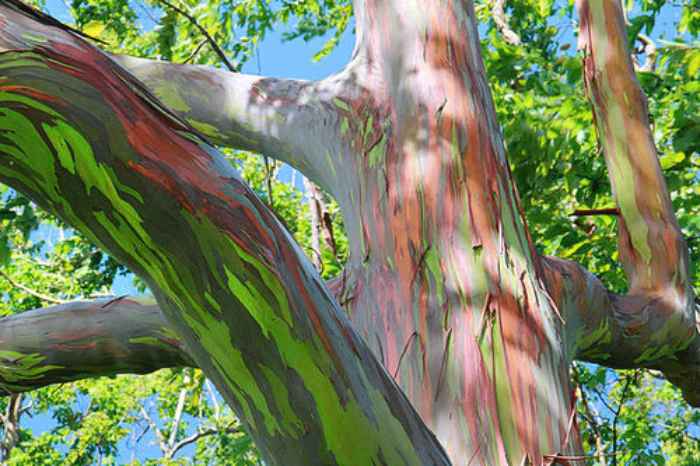 Rainbow Eucalyptus Tree
What tree trunk do you think is the most beautiful you've ever seen? It's got to be the rainbow tree, right? Rainbow eucalyptus (Eucalyptus deglupta) which is also known as Mindanao gum, or rainbow gumis is a tropical tree native to the Philippines, New Guinea, and Indonesia. It grows in rainy tropical woods. A full-grown rainbow eucalyptus tree can reach a height of 250 feet (76 meters).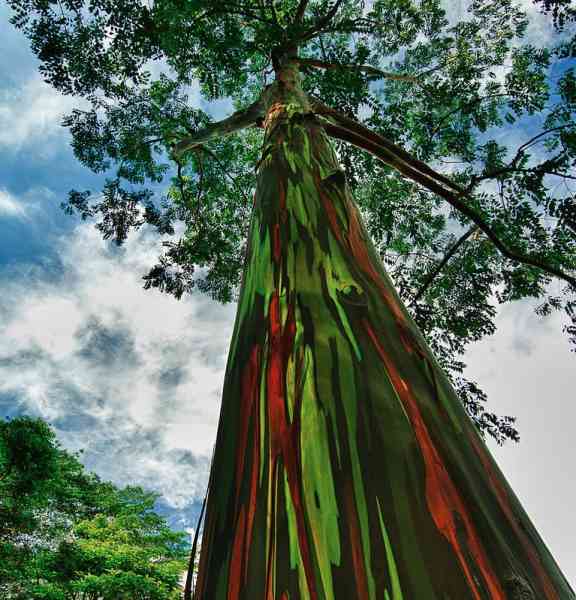 Why is the Rainbow Eucalyptus Tree Wood Colorful?
The rainbow eucalyptus shows a vibrant green inner layer when it sheds its skin. This layer matures into varied color tones when it is exposed to air over time—bright reds, oranges, blues and pinks. Many skin tones develop when various layers fall off and other exposed places begin to age, creating a rainbow visualization on the tree skin.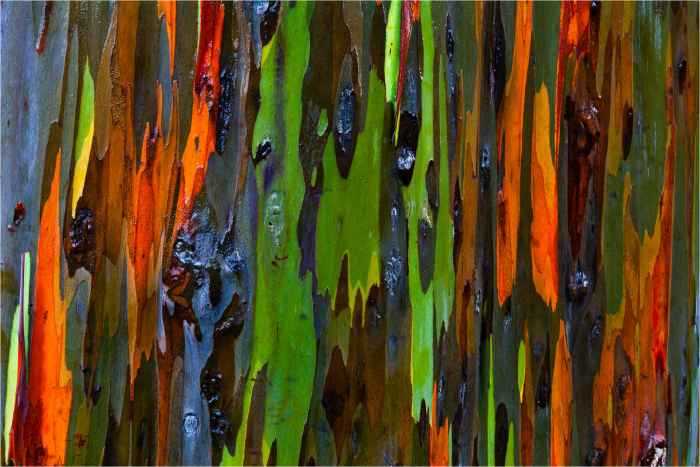 Rainbow eucalyptus tree growing zone in USA?
You might be able to plant your own rainbow eucalyptus tree depending on where you reside. Rainbow eucalyptus succeeds in areas such as Hawaii and the southern parts of California, Texas, and Florida in the United States.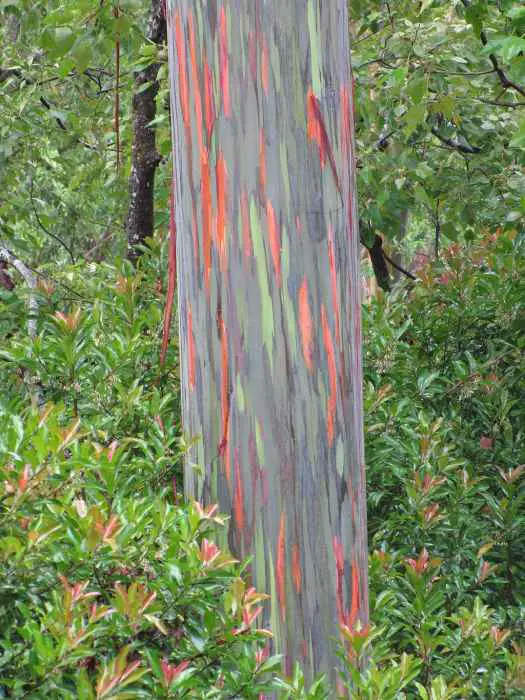 Watch Now!

It's Fantastic to Grow RAINBOW Eucalyptus Trees.
40 pcs Rainbow Eucalyptus tree Seeds for Sale! Garden Decor Plant.