Solar-powered Lasers have been installed in the Saudi desert to help in guiding the lost to water supplies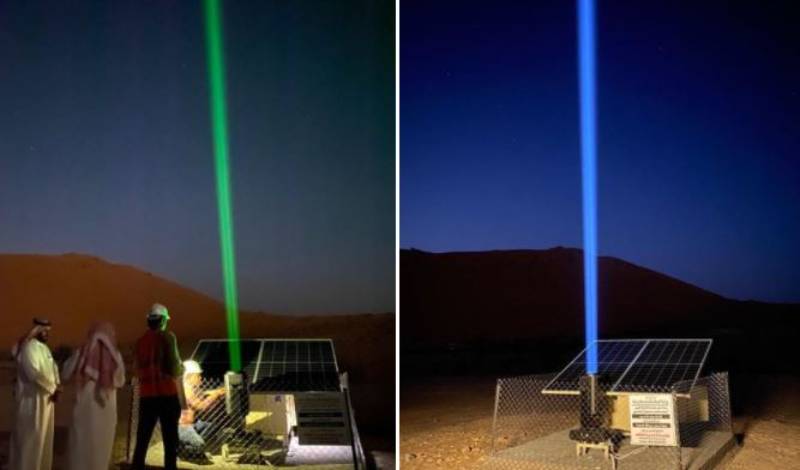 Hundreds of rescue missions have taken place throughout Saudi Arabia's vast deserts over the years. The great majority of individuals who went missing were recovered within 24 hours. A few people were luckily recovered after living for days in the desert.
Last year, 131 individuals went missing in various incidents while crossing Saudi Arabia's deserts, according to local media. They were either unprepared for or unaware of the desert's hazards.
According to records, 20 individuals died from hunger and thirst as a result of missing in the deserts last year, but 100 of them were found to be in fine health, while 11 other cases remain unknown.
So, to avoid the hazards that occur in deserts when people miss the directions and to guide the lost, Saudi Arabia's Ministry of Environment, Water and Agriculture has installed 11 solar-powered laser lights at water sources in Al Jouf Province and the desert of Nafud, north of Hail.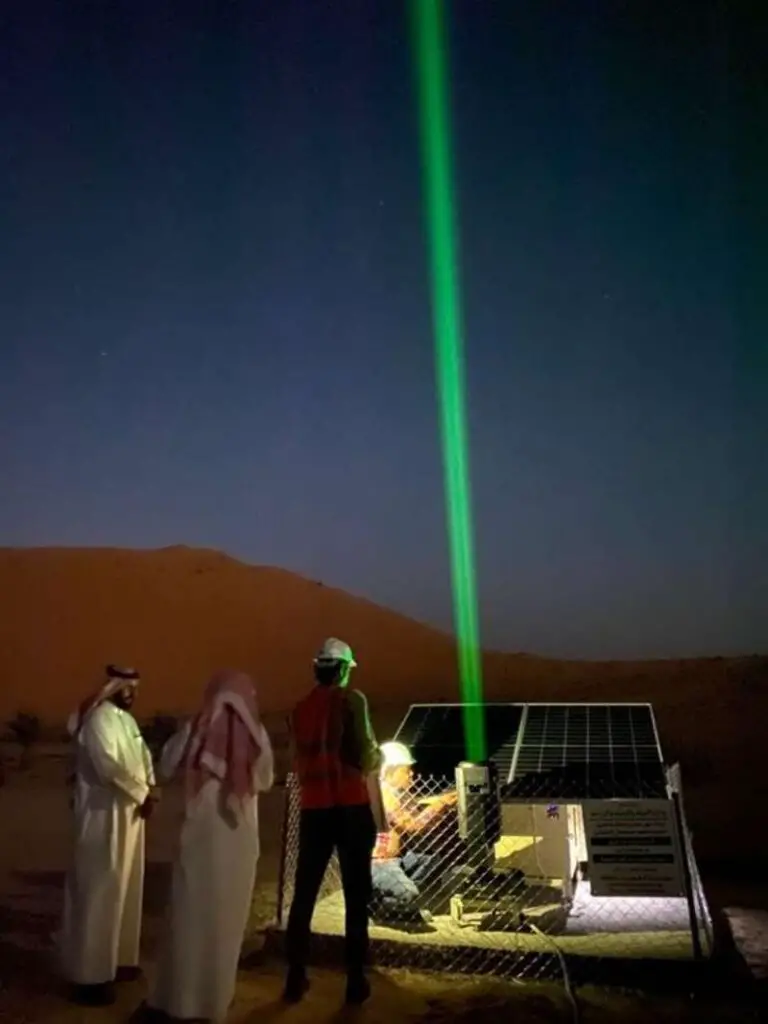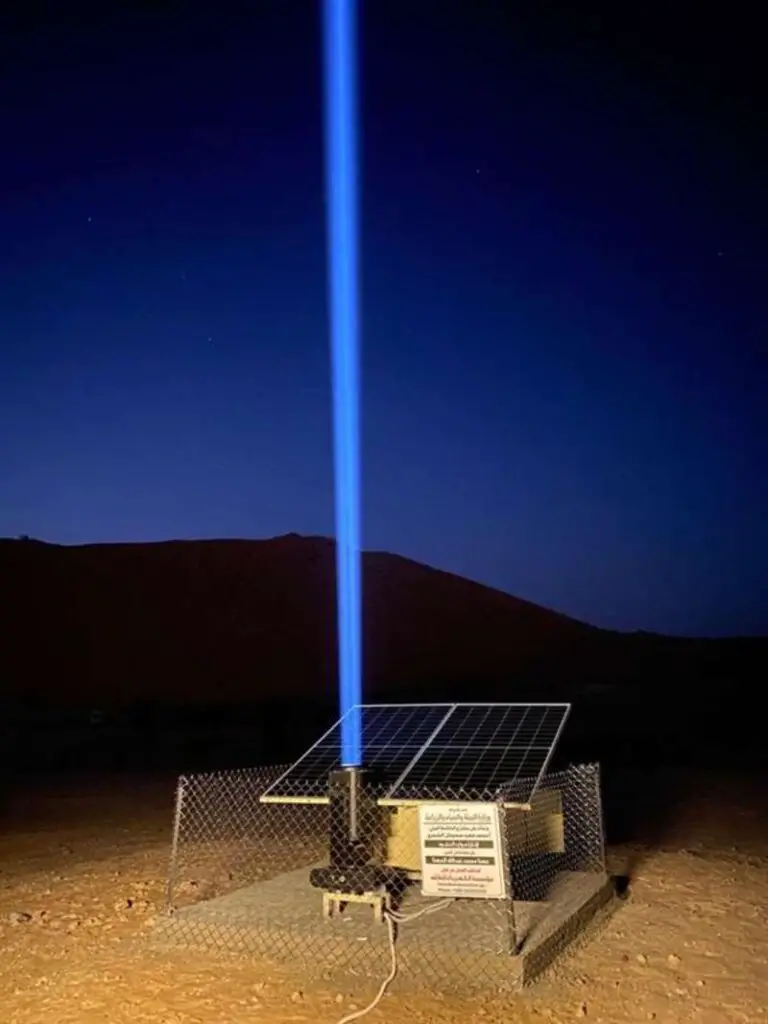 NEOM – The Line | Solar Dome Project – Saudi Arabia | Getting Water by Sunlight
Collecting water from the desert air by a solar-powered device
What if the Sahara Desert was completely covered with solar panels?