Mexican Rapper Implants Gold Chains into his Scalp, Becomes the First to Do So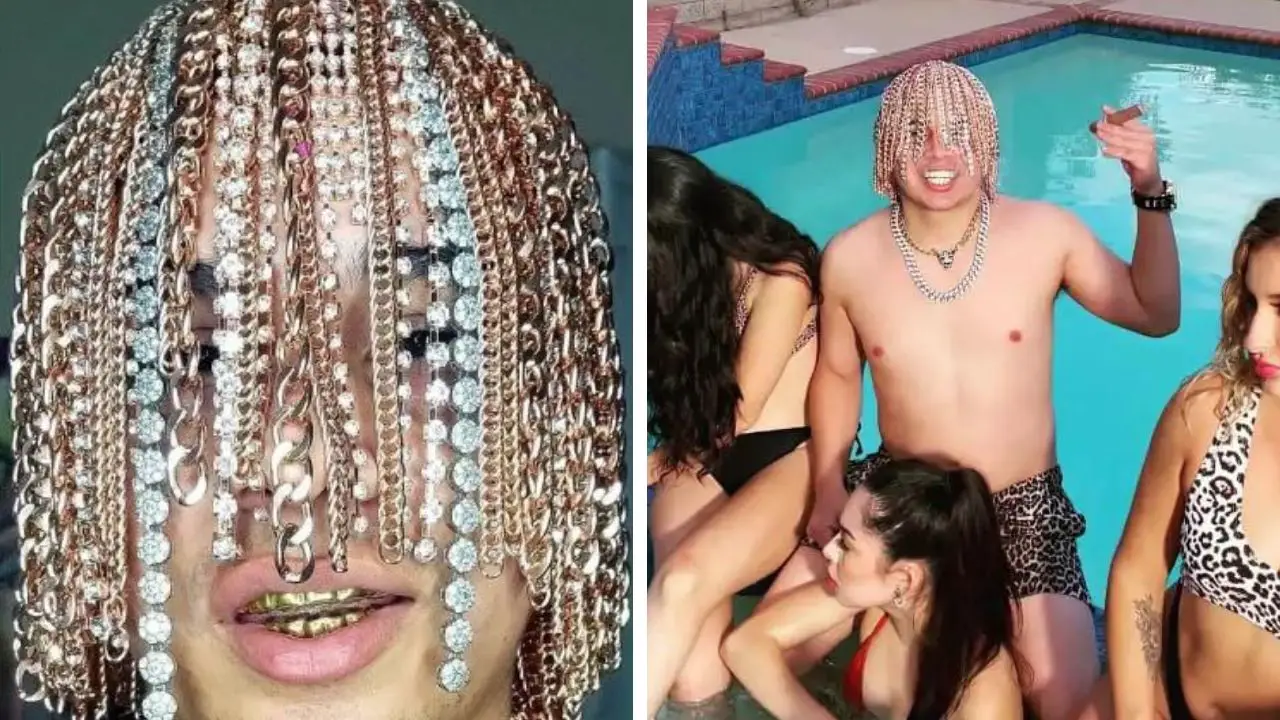 In the world of music and entertainment, artists often go to great lengths to stand out from the crowd. They push the boundaries of creativity and self-expression, sometimes taking unconventional routes to achieve their desired look.
Enter Dan Sur, a rising Mexican rapper who made headlines by doing something truly extraordinary – he implanted gold chains into his scalp, completely replacing his natural hair with them.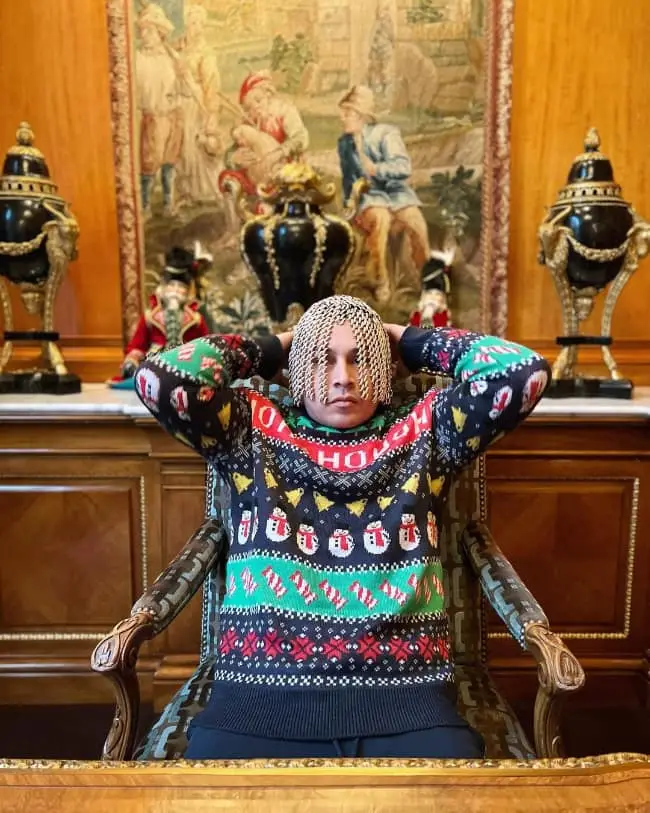 In this article, we'll delve into the bizarre world of Dan Sur and explore why and how he embarked on this unique journey. We'll also touch on the inspiration behind his gold chain implants and other rappers with unusual body modifications.
The Bold Statement of Dan Sur
Dan Sur, originally known for his long, stylized black dreads, made a radical decision in 2021. At just 23 years old, he chose to do something that would set him apart from the crowd of artists who were merely dyeing their hair to achieve a unique look.
Rather than taking the conventional route of coloring his hair, Dan Sur opted to replace his locks with shimmering gold chains, hoping that this audacious move would make him a trendsetter in the world of fashion and music.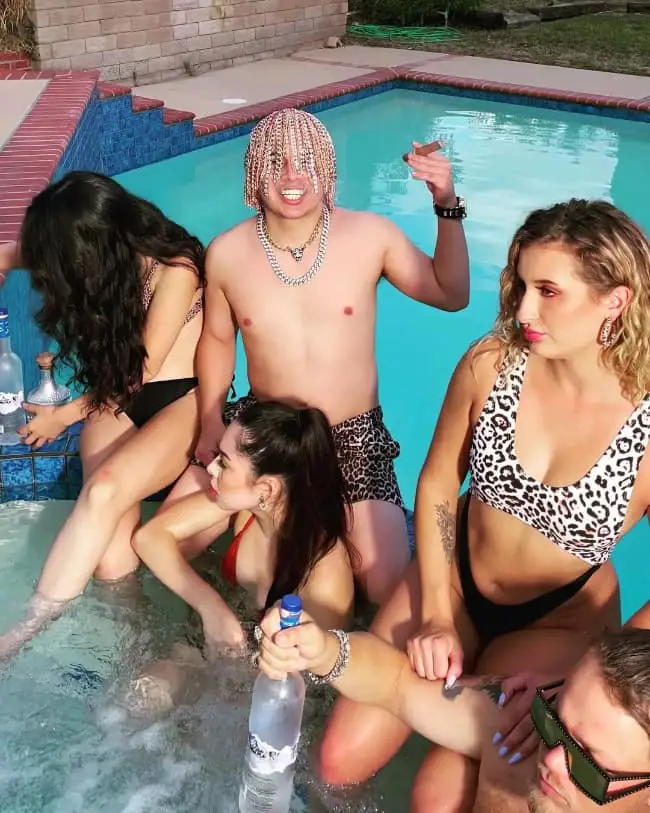 How Did He Do It?
You might be wondering how exactly one goes about turning their hair into gold chains. Well, it's a process that involves precision and a fair amount of investment.
While the exact cost remains a mystery, Dan Sur spared no expense in this transformation. The procedure entailed the implantation of hooks into his skull, to which the gold chains were attached.
What makes this even more astounding is that Dan Sur is believed to be the first person ever to undergo such a procedure.
Are They Real Gold Chains?
Now, some skeptics have questioned the authenticity of Dan Sur's gold chains. To address these doubts, the rapper has taken to TikTok on multiple occasions to demonstrate their genuineness.
He's gone so far as to dip the chains into a glass of water to prove that they are indeed real gold. While this method may not be entirely convincing to everyone, many of his fans remain steadfast in their belief that his gold chain hair is the real deal.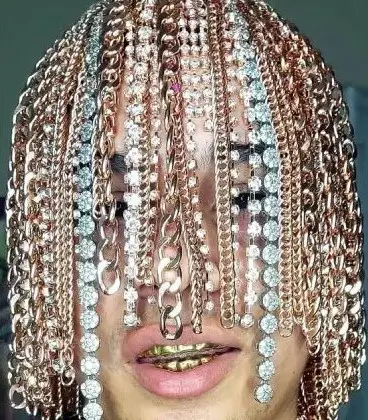 The Price of Uniqueness
Dan Sur's transformation into a walking, talking, gold chain-wearing sensation has garnered him a significant following on social media.
He boasts over 150,000 followers on Instagram and a staggering 6 million on TikTok. However, with fame comes both admiration and criticism.
While his fans applaud his unique style, he's also faced backlash and trolling for his decision to replace his natural hair with gold chains.
Inspiration Strikes: Lil Uzi Vert's Influence
Dan Sur's gold chain implants weren't born in a vacuum; they were inspired by none other than the American rapper Lil Uzi Vert.
Uzi made waves on social media in early 2021 when he implanted a natural pink diamond worth a staggering $24 million into his forehead.
This jaw-dropping transformation was achieved using a transdermal or micro dermal implant technique, involving the insertion of a thin anchor under the skin to secure the gem with small posts.
The Diamond Heist
In a bizarre twist of fate, Uzi's $24 million diamond was forcibly removed during one of his performances.
This shocking incident took place at the Rolling Loud music festival in July 2021. As Uzi dove into the crowd for some crowd surfing action, his prized jewel was violently ripped from his forehead.
Fortunately, he managed to recover the diamond, but the incident sent shockwaves through the entertainment world.
Unconventional Body Modifications in the World of Music
Dan Sur and Lil Uzi Vert aren't the only musicians who have embraced unconventional body modifications in their quest for individuality.
It seems that the world of music and entertainment is rife with artists willing to go to great lengths to express themselves uniquely.
From skull implants to diamond foreheads, the realm of body modifications in music is a captivating and bewildering one.
These artists push the boundaries of what's possible and redefine the very notion of self-expression. They remind us that in the world of entertainment, the pursuit of uniqueness often knows no bounds.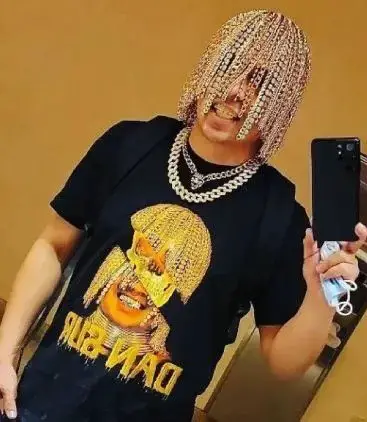 FAQ's⚡
Are Dan Sur's gold chains real?
Yes, Dan Sur has repeatedly demonstrated the authenticity of his gold chains, including dipping them into water to prove their genuineness.
How did Dan Sur implant the gold chains into his scalp?
Hooks were implanted into his skull, and the gold chains were attached to these hooks, resulting in his unique gold chain hair.
Did Lil Uzi Vert really implant a $24 million diamond into his forehead?
Yes, Lil Uzi Vert made headlines by embedding a natural pink diamond worth $24 million into his forehead using a specialized implant technique.
What happened to Lil Uzi Vert's diamond at a concert?
During a performance at the Rolling Loud music festival, Lil Uzi Vert's $24 million diamond was ripped from his forehead but was thankfully retrieved.
Are there other musicians with unusual body modifications?
Yes, several musicians have embraced unconventional body modifications as a means of self-expression, pushing the boundaries of uniqueness in the entertainment world.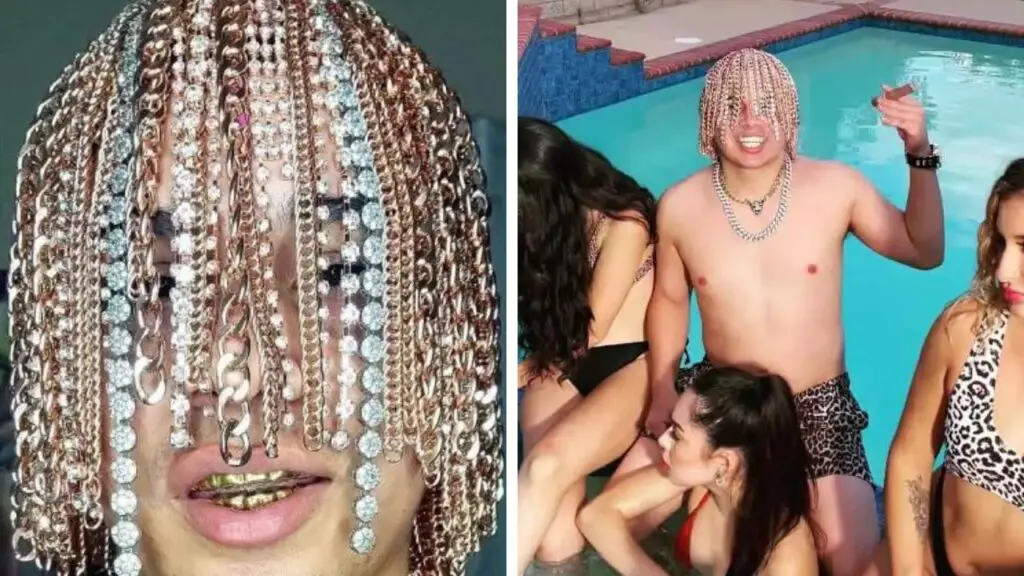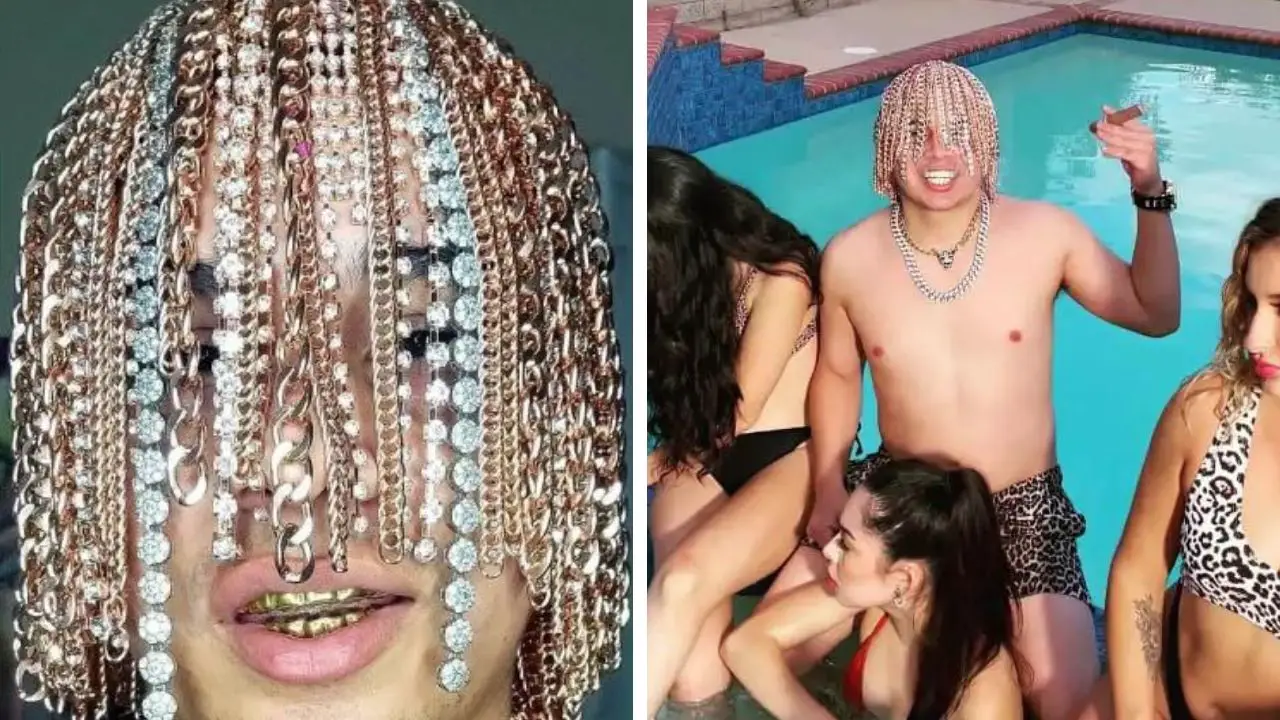 Musicians with Unusual Body Modifications
Several musicians have made headlines for their unusual body modifications, pushing the boundaries of self-expression and challenging societal norms. Here are some notable examples:
Rick Genest (Zombie Boy): Rick Genest, also known as Zombie Boy, gained fame for his extensive body tattoos that made him resemble a decomposing corpse. His unique appearance caught the attention of Lady Gaga, leading to his appearance in her music video for "Born This Way".
Maria Jose Cristerna (Vampire Woman): Maria Jose Cristerna, known as the Vampire Woman, is a Mexican singer and dancer with numerous body modifications, including extensive tattoos, piercings, dental implants, and horn-like subdermal implants on her forehead.
Lucky Diamond Rich: Lucky Diamond Rich is a New Zealand-born street performer and musician known for being the world's most tattooed person. His entire body, including his face, is covered in intricate tattoos, earning him a place in the Guinness World Records.
Sid Wilson (DJ Starscream): Sid Wilson, a member of the band Slipknot, is known for his extreme facial piercings and unconventional mask-wearing during performances. His appearance complements the band's overall aesthetic of masked anonymity.
Enigma: Enigma, a musician and performer, is famous for his full-body jigsaw puzzle tattoos and horn implants on his forehead. He has appeared in various music videos and shows, showcasing his unique look.
You May Like!