Abby and Brittany Hensel: How do Conjoined Twins take Exams? Did they each have their own grades and test scores?
Conjoined twins are extremely uncommon. Only one in every 200,000 births results in conjoined twins, according to statistics. Up to 60% of all deliveries result in a stillborn infant, and just around 1% of conjoined twins survive infancy. As a result, there are only around 12 sets of conjoined twins surviving today, and Abby and Brittany are among them.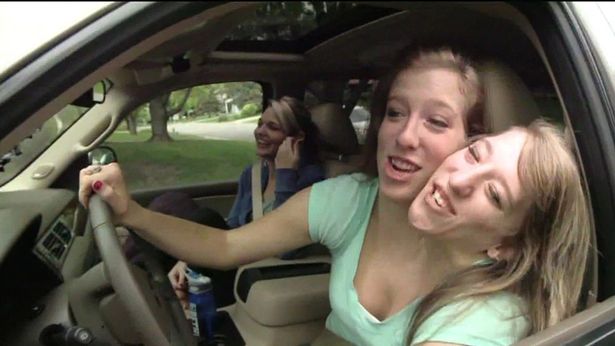 Abby and Brittany Hensel
Abby and Brittany Hensel were born in Minnesota on March 7, 1990. The body of the Hensel twins is combined, and their two heads are placed side by side. The two twins will also be surgically removed, although this would have been very risky in the case of Brittany and Abby. Doctors feared they wouldn't survive long even after their miracle birth. The twins, fortunately, proved them wrong.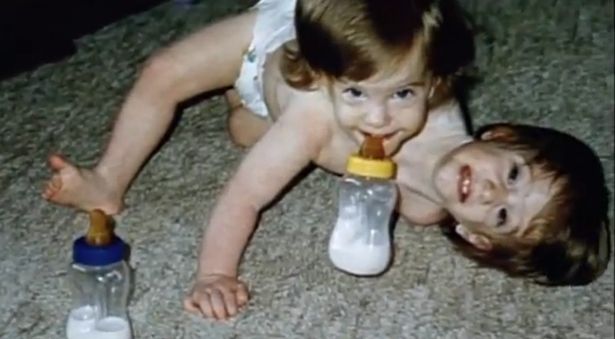 Body Organs of Conjoined Twins Abby and Brittany Hensel
They are dicephalic parapagus twins (two heads attached to one torso) and are highly symmetric conjoined twins. A heart, stomach, spine, lungs, and spinal cord are all present in each body.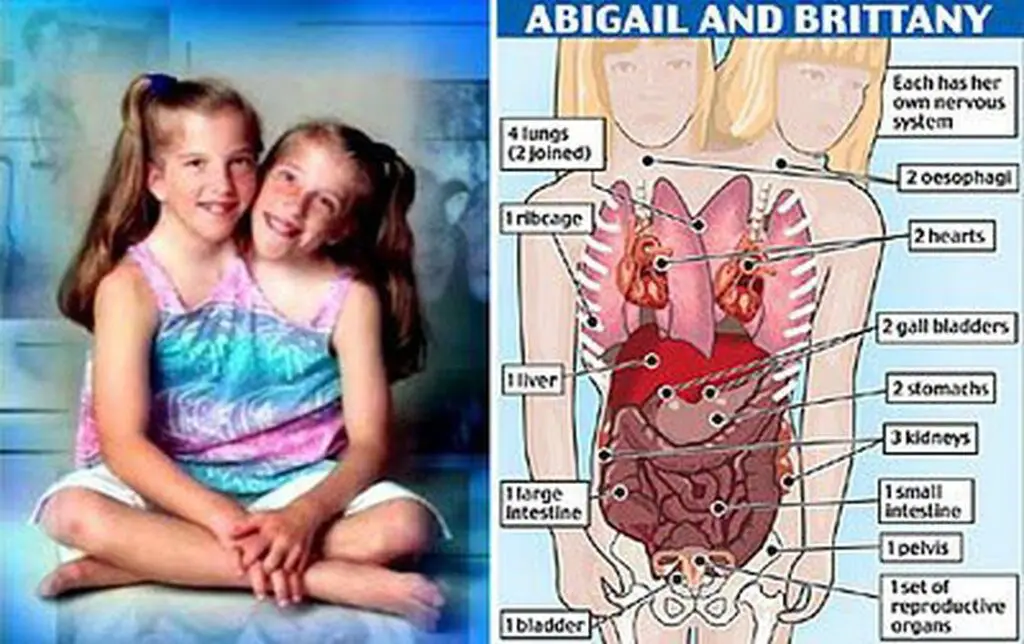 The twins have one body with distinct heads and necks, a larger-than-average chest, two arms, and two legs. They were born with a primitive arm linked to a shoulder blade in the back between the bases of their necks. Then later it was removed. 
What organs do Brittany and Abby share?
Abby and Brittany Hensel share one wide ribcage, two arms, two legs, two breasts, one liver, a large and small intestine, one bladder, one pelvis, and one set of reproductive organs.
You may have been curious how Abby and Brittany Hensel will engage in intercourse since they share a reproductive system. Would they be able to have children and start a family? The girls have shown a desire to raise a family and marriage, so this is something they may have to address in the future.
How do conjoined twins take exams?
Conjoined twins are very rare in the world, and since they have two brains, they should be regarded as two separate participants in examinations and assessments. Since they can't go to separate centers, plans are being made for conjoined twins to write the test with two hall tickets. Two separate sets of paper will be given to each of them.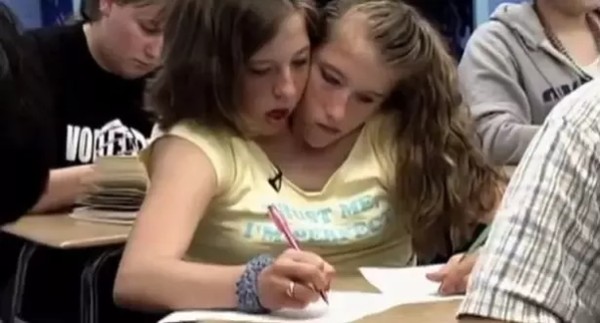 Do Abby and Brittany Hensel each had their own grades and test scores?
When considering the situation of Abby and Brittany Hensel, each twin has control of one hand and therefore can write her own tests. Brittany is best at writing, while Abby is better at math. Throughout primary school, middle school, and college, Abby and Brittany have both had different grades and test scores.
What are the Hensel twins doing today?
Behind all the obstacles, Brittany and Abby Hensel are having a wonderful time serving in a Minnesota school as fifth-grade teachers.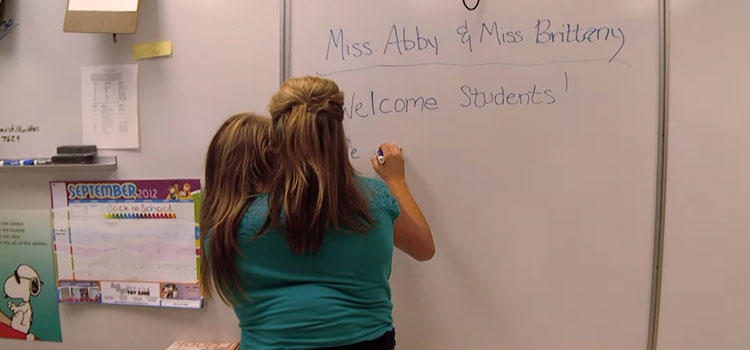 Abby and Brittany Hensel: Watch the Questions and Answers session
8 Body-Attached Twins Who Make the Most of Their Lives
The Man With Two Faces' True Story!