This Guy Spent $400K Moving His $2.6 Million Victorian House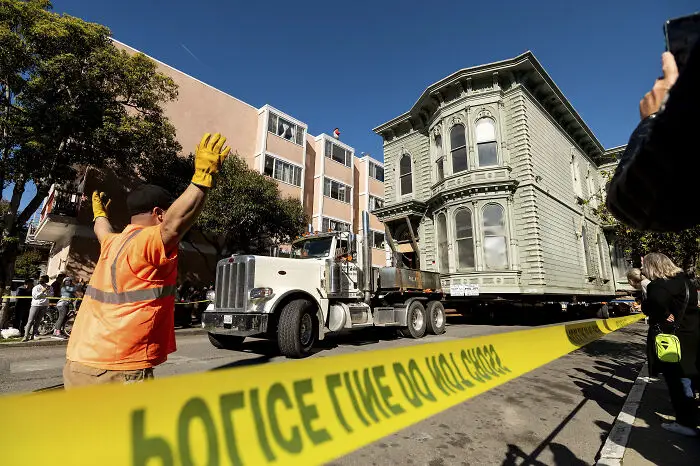 In the realm of astounding architectural feats, there exists a tale that transcends the boundaries of conventional relocation.
It's a narrative of grandeur, preservation, and a daring endeavor that unfolded on the bustling streets of San Francisco.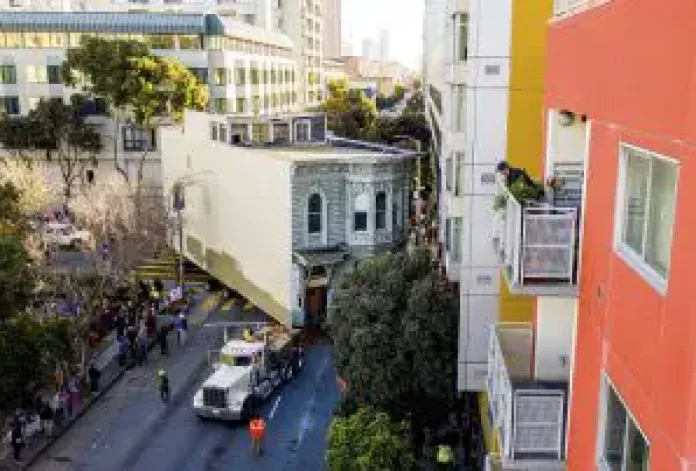 In this captivating article, we delve into the awe-inspiring journey of the "Englander House," a magnificent 5,170-square-foot Victorian-style dwelling that defied the odds by relocating a staggering seven blocks to its new abode.
The Victorian Marvel
The Englander House stands as a testament to architectural beauty, a 140-year-old relic of a bygone era.
Nestled within the vibrant streets of San Francisco, this majestic Victorian residence beckons with its timeless charm.
In a city where space is at a premium, this house held both historical significance and a hefty price tag, making its preservation imperative.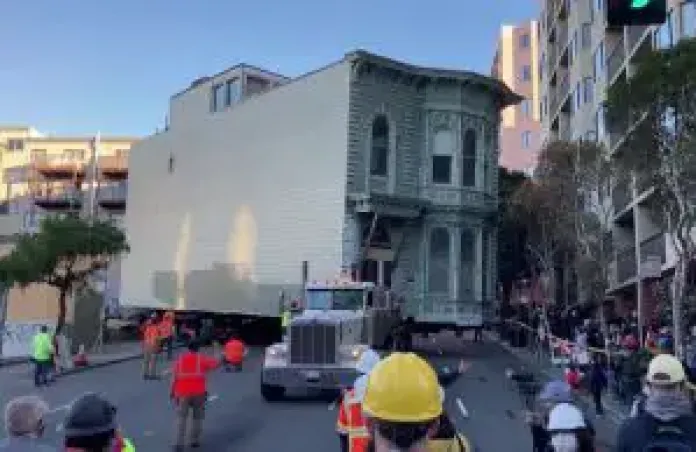 The Extraordinary Undertaking
The audacious endeavor to relocate the Englander House was a symphony of meticulous planning and unwavering determination.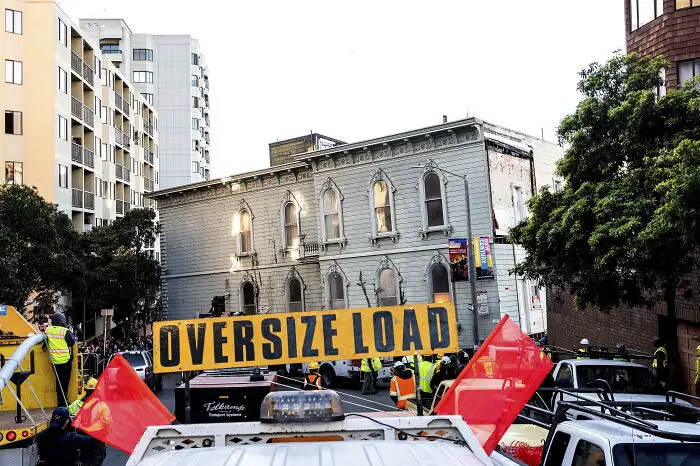 A daunting price tag of approximately $400,000 accompanied this ambitious venture, a testament to the complexities of moving such a colossal structure.
Permits and Pioneering Efforts
Undertaking this monumental task required an arsenal of permits – fifteen to be precise. The logistical challenges were profound.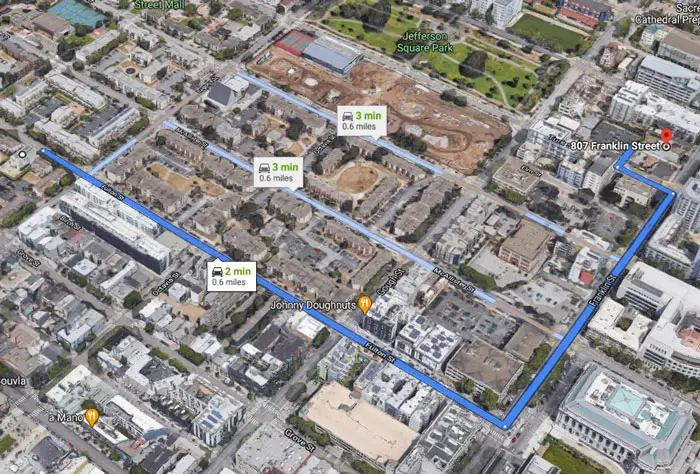 Parking meters, street lights, and various public structures had to be temporarily removed to pave the way for this mammoth journey.
A Spectacle for San Francisco
As dawn broke over the city, the Englander House embarked on its journey, accompanied by a multitude of intrigued onlookers.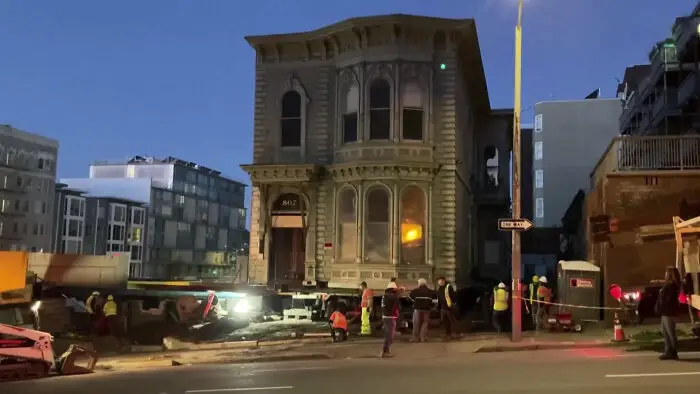 The spectacle was nothing short of extraordinary, a sight that captured the imagination of the entire city.
This momentous occasion was a true testament to the power of preservation and a tangible link to San Francisco's rich history.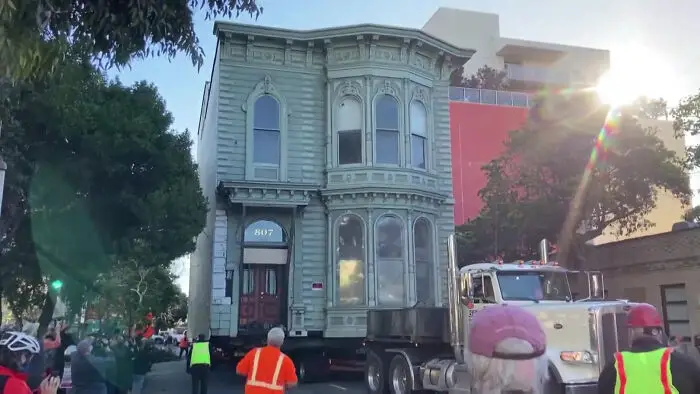 The Owner's Noble Vision
The Englander House, acquired for $2.6 million in 2013, bore witness to this historic move.
Its owner, driven by a profound desire to safeguard this architectural gem, refused to let it face the wrecking ball.
The house's new location promised a future where its history could be celebrated for generations to come.
The Englander House's epic journey stands as a testament to human ingenuity and the power of preservation.
It serves as a beacon of hope for historical structures facing uncertain fates, reminding us all that with unwavering determination, even the grandest of dreams can be realized.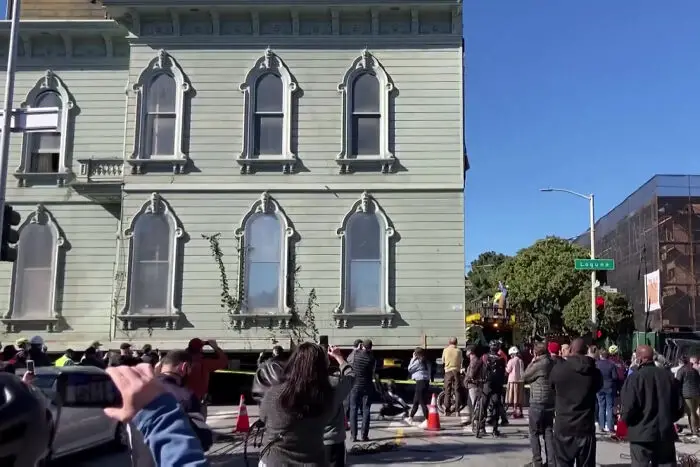 As we conclude this remarkable tale, we invite you to explore the captivating images and immerse yourself in the history of the Englander House—a grand Victorian dwelling that defied the odds, capturing the hearts of San Francisco and inspiring us all.
SEE more!