Retired Couple Booked 51 Back-to-Back Cruises as It's Cheaper Than Living in Retirement Home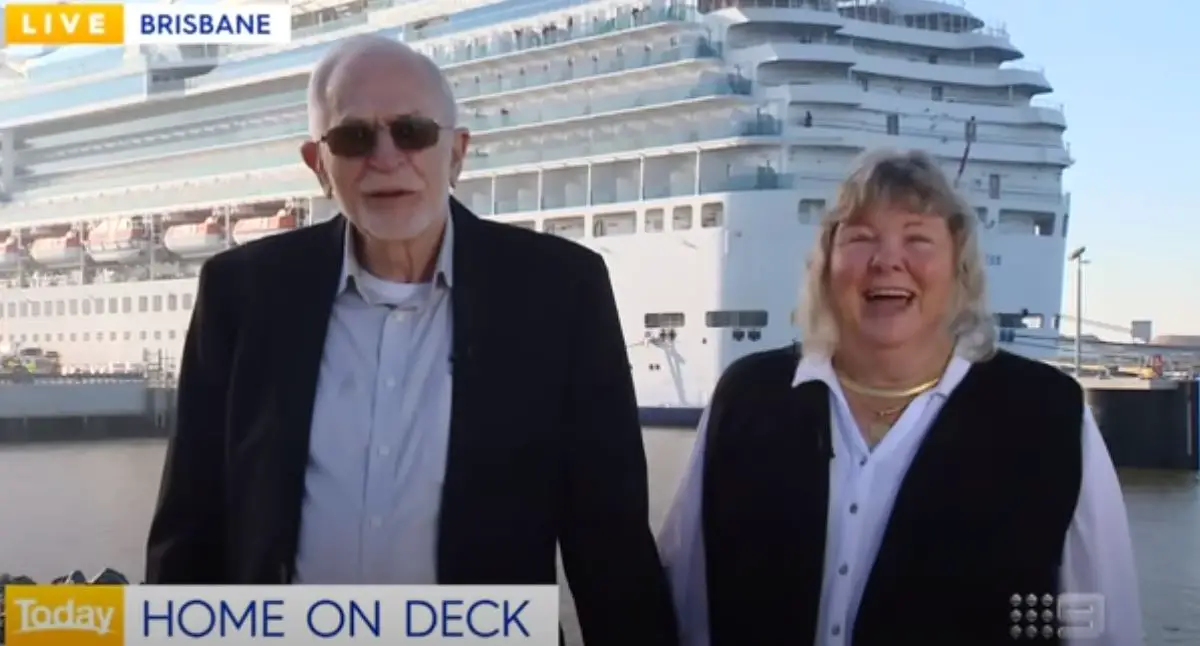 In a remarkable departure from the traditional concept of retirement, Marty and Jess Ansen, an adventurous couple hailing from Australia, have taken the cruising world by storm.
With 51 consecutive voyages under their belts, the Ansen duo has redefined the art of retirement, choosing the open sea over the confines of a retirement home.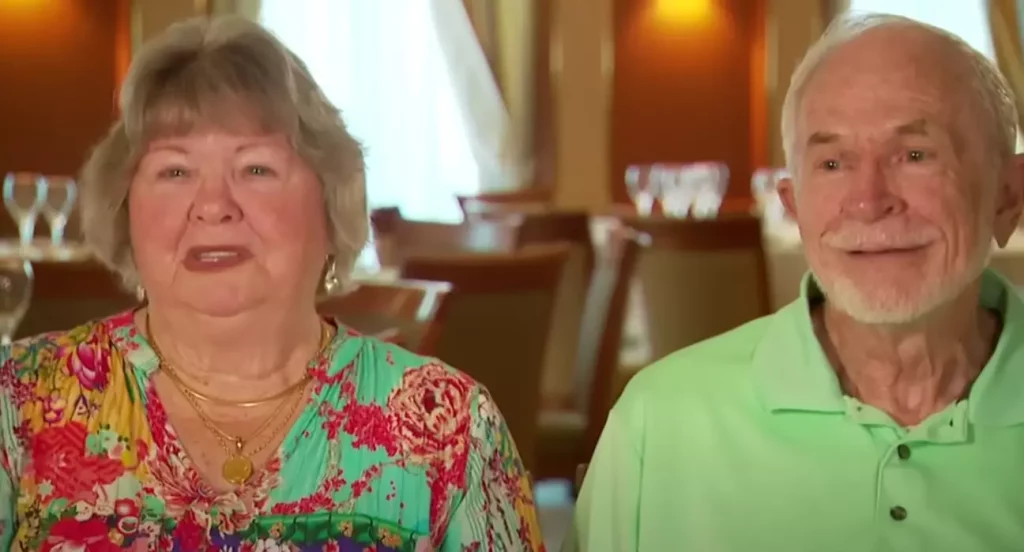 Passionate cruise enthusiasts for decades, the Ansens, like many others, found themselves landlocked during the pandemic as the cruise industry came to a grinding halt.
Yet, their desire to sail the high seas remained undiminished. When the tides finally turned, they seized the opportunity with unwavering determination.
Their extraordinary journey commenced in June of the previous year, as they boarded the luxurious Coral Princess ship.
Drawn by the allure of sumptuous buffets, captivating entertainment, and spirited table tennis tournaments, the Ansens embarked on an adventure of a lifetime.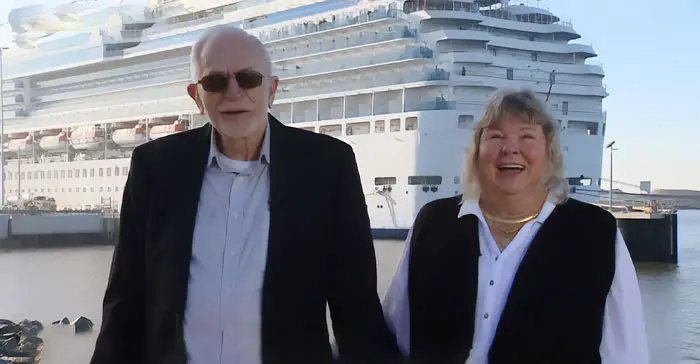 Over a year later, they remain aboard, having outlasted even the ship's captain, cementing their status as the vessel's most steadfast occupants.
Marty Ansen, the maestro of their maritime escapade, revealed their secret to this extended sojourn, saying, "Eventually, I said to my agent, 'Look, whatever comes, book it,' and that's how it got to be such a long cruise."
With 51 consecutive cruises now to their name, Jess and Marty have become the most dedicated passengers a ship could wish for.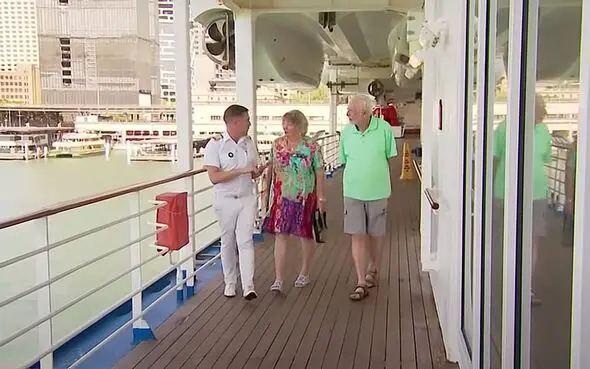 Ren van Rooyen, the ship's hotel manager, affectionately describes Jess and Marty as an extended family at sea.
He quips, "We always make a joke that I go away and I come back, and it's like coming to see my family – my mum and dad again – they're like my second mum and dad on board."
For Jess and Marty, life aboard the Coral Princess is a dream come true. They relish every moment, from the gourmet meals included in their cruise package to the daily housekeeping pampering.
According to the couple, this extraordinary lifestyle is not only cost-effective but also fosters heartfelt connections with the ship's crew.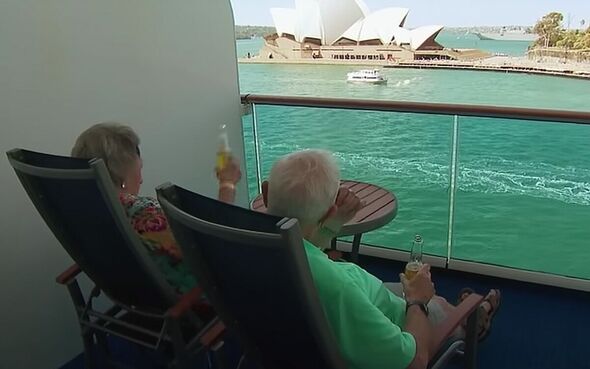 Recently, the ship's crew organized a surprise birthday celebration for Jess, underscoring the deep bonds formed on this remarkable journey.
While most tourists disembark after a week, Jess and Marty have crafted an enviable routine that keeps them both fit and entertained.
Their daily ritual begins with an invigorating hour of table tennis, a shared passion that brings immense joy.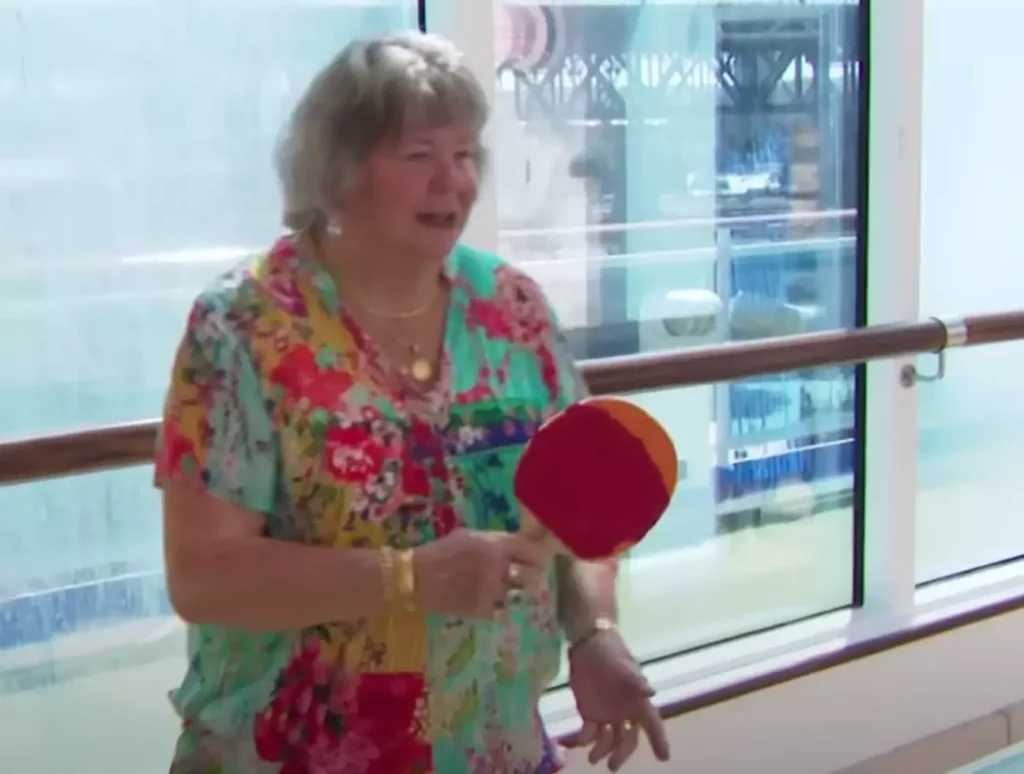 Jess aptly describes it, saying, "We do it together, and we have a lot of fun." These spirited matches serve as the perfect prelude to indulging in the ship's sumptuous buffets.
With over 450 consecutive days of cruising etched into their adventurous legacy, Jess and Marty firmly believe they would continue this odyssey for the rest of their lives if given the chance.
In a world where retirement often invokes images of quiet contemplation, Jess and Marty Ansen are living proof that life's grandest adventures await those who dare to sail against the currents.
Their remarkable journey challenges conventions and exemplifies the pursuit of lifelong dreams.
SEE more!