A Museum Challenged Fans to Re-create Artworks at home, And I Highly Recommend You Take a Look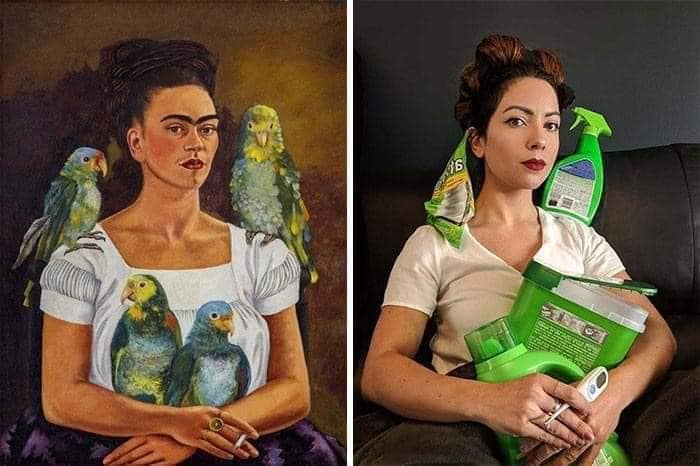 During the quarantine period, people are restricted to their homes, and attending an art gallery is never an option. As a result, the J. Paul Getty Museum in Los Angeles has devised an unique approach to keep art fans occupied: they've challenged individuals to re-create famous paintings and artworks at home, and the reaction has been overwhelming.
The challenge, which was announced on Twitter, asks individuals to recreate their favorite work of art using three items they already have at home.
The Getty isn't the only museum encouraging individuals to express their passion of art while in quarantine: the Pinchuk Art Centre in Kyiv, Ukraine, does the same thing. Let's take a look at some of the best artworks recreated by fans.