Canadian Universities That Offer Distance Learning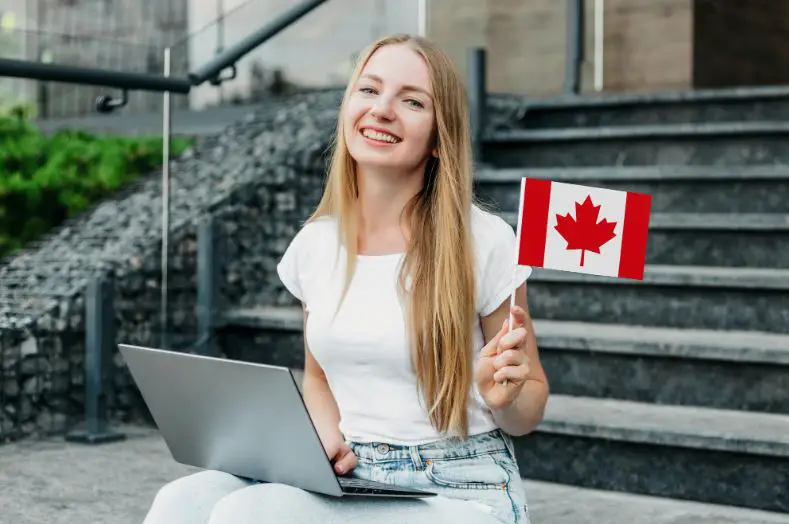 Distance learning has become popular for many reasons. It is convenient, flexible and easy for students to study from anywhere at any time. The Covid-19 pandemic accelerated the adoption of distance learning. Many students choose to learn online today. Some of the reasons are because they live in a remote location or they want to combine work and study. 
A number of Canadian universities are using new technologies and teaching techniques. They create engaging and interactive online courses that are as good as the best in-person courses. Some universities offer both on-campus and online degrees. Others are virtual universities and don't even have a land-based campus. With so many options available, it can be hard to make a choice. Here's more about some of the best Canadian universities for distance learning. 
Athabasca University in Alberta
Athabasca University in Alberta was the first Canadian university to offer online distance education. This correspondence-based university started offering distance learning in 1973. Today it offers almost 1000 courses and 50 degrees. Business, sciences, health, and humanities are just a few on offer. The university also offers professional development programs. The school's online education model is very flexible. Admission is open to anyone of age 16 or older. Students complete coursework on their own schedule. They can even book final exams at the time they choose.
Essay checker tool
Distance learning can be challenging if you're a student trying to juggle work, family and study. It helps to make use of online writing services. You can choose a professional essay writers to write an assignment for you. The free EduBirdie essay checker tool allows you to check your essay for plagiarism. When you write academic work for college, the originality of your content is a top priority. You need to make sure you cite your sources correctly, as plagiarism can lower your grades. 
Laurentian University
Laurentian University in Northern Canada provides courses in English and French. It offers 26 online degree programs in more than 350 courses. Sociology and criminology are two popular degrees. Others are indigenous social work and business administration. The university also offers online certification and micro-credentials in various specialties. 
Online students can access materials and study at their own pace. Courses must be completed within an academic semester. Assignments have set deadlines. Some courses include an in-person final exam. If students meet certain distance requirements, they can write an invigilated exam at an approved location. 
Queens University in Ontario
Queens University in Kingston, Ontario, was the first North American university to offer distance learning. It first introduced courses by mail in 1889. Today the university has more than 4,000 online students and offers over 140 online courses. Students can earn degrees, diplomas or certificates. It also offers 19 free micro-credential courses in a range of subjects. Some of these subjects are neuroscience and entrepreneurship.
When it comes to its online courses, there's an emphasis on interactivity and teamwork. This takes place through online discussions and group projects. Some live classes take place. However, students mostly access recordings of lessons. Courses do have start and end times. Assignments also have to be submitted at a set time. Some programs have in-person elements where hands-on experience is important. Health sciences is one of these programs.  
University of Fredericton
In Canada, there are some virtual universities where you can do your whole degree online. The University of Fredericton is one of these. It's a for-profit private institution in New Brunswick. It was founded in 2005 and has built a name for its leadership and business-focused programs. It delivers programs through its Sanderson School of Business and School of Occupational Health and Safety (OHS). A Master of Business Administration (MBA) is its flagship offering. 
Students have a choice between nine leadership specialties. Some courses are self-paced. Others are instructor-led with live classes. Students collaborate on projects using online platforms and cloud-based tools. 
University of Waterloo
University of Waterloo in Ontario has been delivering distance learning since 1997. It currently offers more than 600 courses in 40 disciplines. It also delivers over 170 online certificate programs and professional development courses. Categories include project management, computers and IT and business management. 
The university offers cohort-based online classes. A whole class moves through the syllabus at roughly the same time. There is a certain amount of flexibility. However, assignments and exams have set times. The professional development courses are more independent. Students don't have a set schedule for attending online classes.
Conclusion
Some universities in Canada have been offering distance learning for decades. Over time they have worked on their offerings and kept pace with technology advancements. Today many of them offer an extensive range of degrees, certificates and diplomas. Students have more flexibility when they study online. In some cases, they can complete an entire degree online without ever having to go to a campus.