Before Alarm Clocks, There Were "Knocker Uppers" to Wake up the People of Industrial Britain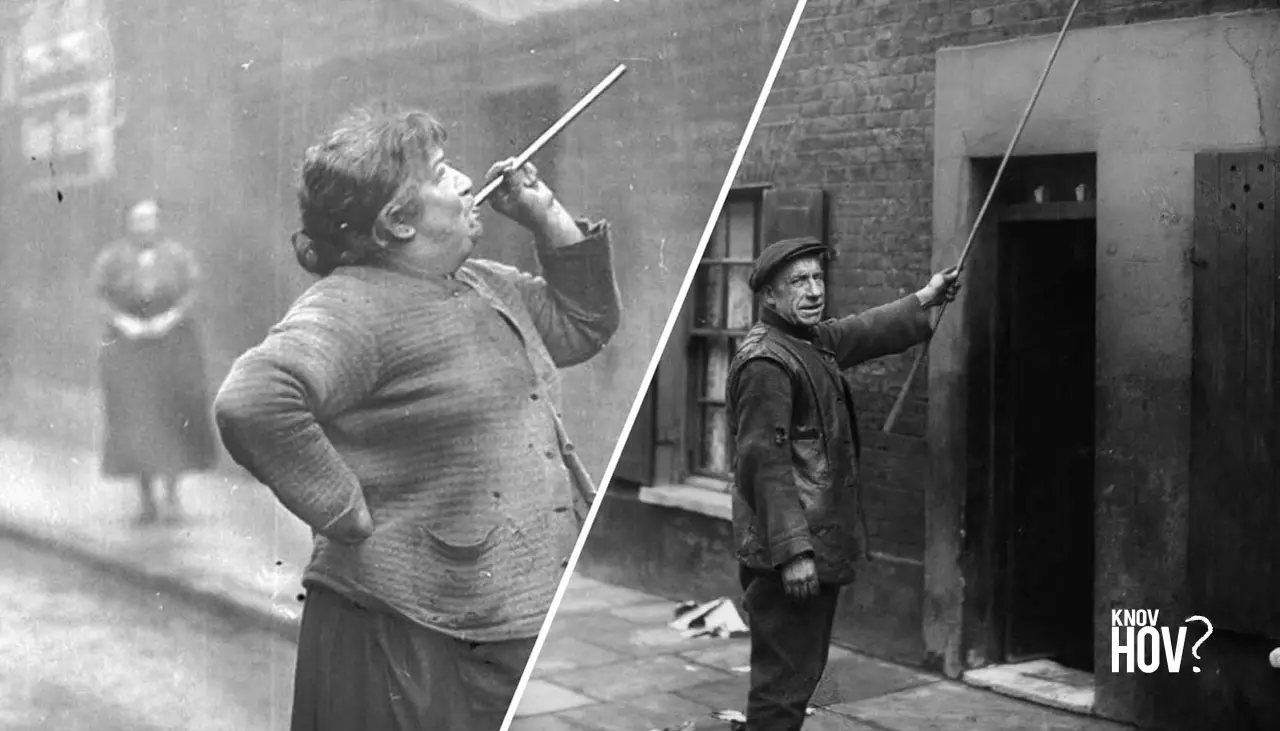 Knockers-up is a profession that was practiced in early industrial Britain to wake people up so that they could arrive on time for work. Alarm clocks were very expensive and unreliable at the time, so hiring someone to do the alarm's job was common in industrial Britain.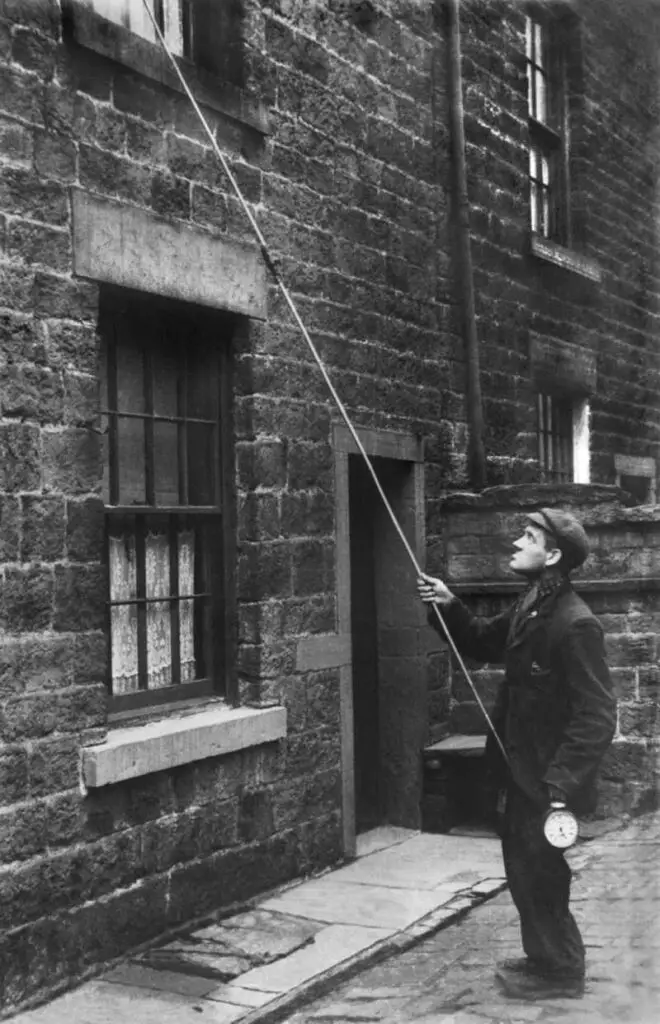 The old people usually carry out knockers-up work and are paid for their work few cents a week. They often knock with a little stick on the doors and knock with a long pole on the upper windows.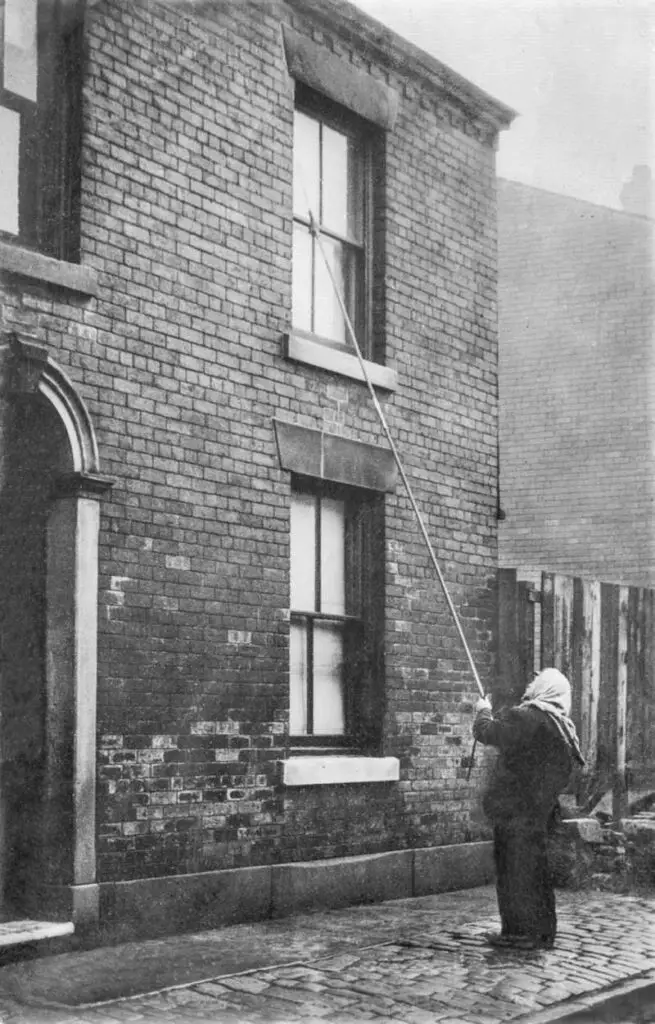 Knocker uppers typically served around 100 people and had their own set of sticks and poles, with some having soft hammer-like poles, small sticks, and even pea shooting sticks.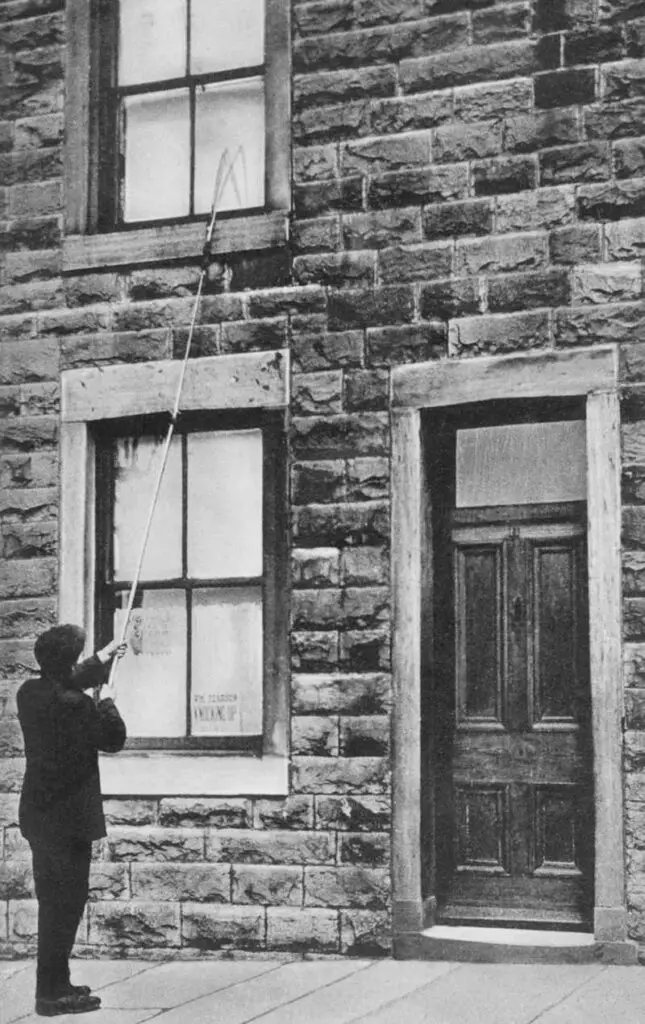 Charles Nelson is well-known for his work as a knocker up for over 25 years, waking up doctors, traders, and drivers.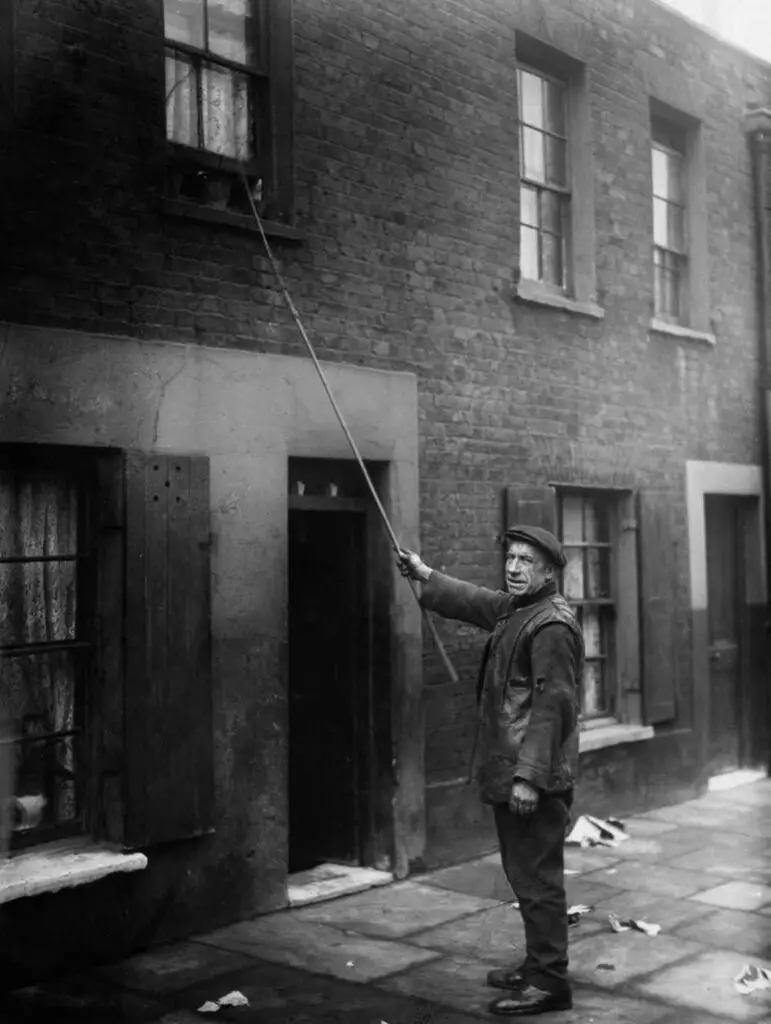 Mary Smith is well-known among the knockers for receiving six pence per week for shooting dried peas to the windows of sleeping workers.