Knockers-up is a profession practised in early industrial Britain (1900-1941) to wake up people to attend their jobs on time. At the times, the alarm clocks were very expensive and they were not reliable at all, so hiring a person for the alarm's job was the practice in industrial Britain.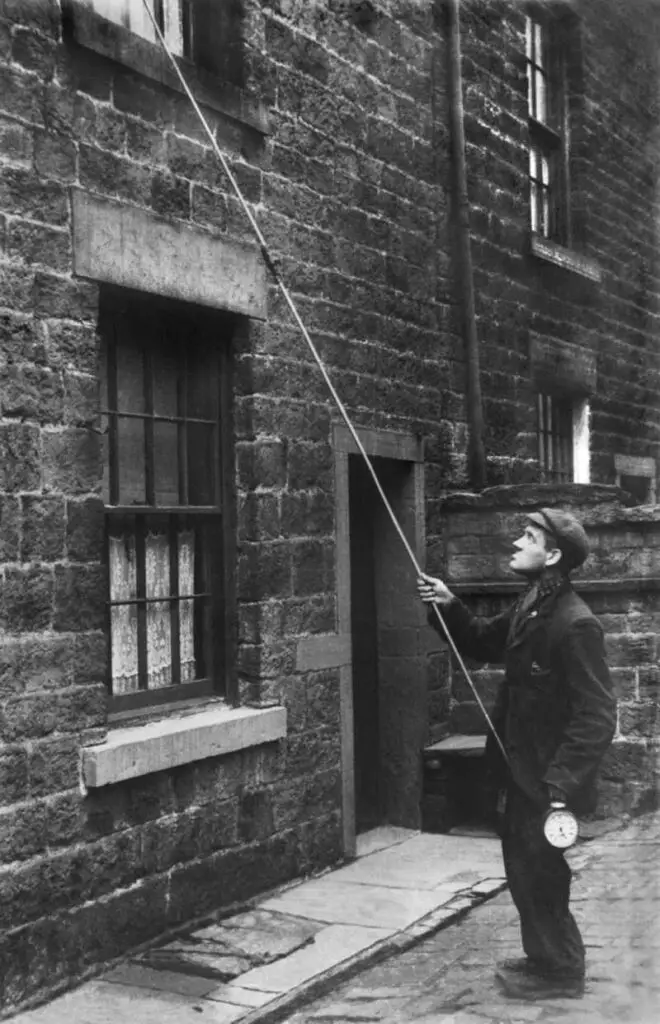 Normally the knockers-up job is carried out by the old people they were paid few pence a week for their job and they usually knock on the doors with a short stick and they used a long pole to knock on the upper windows.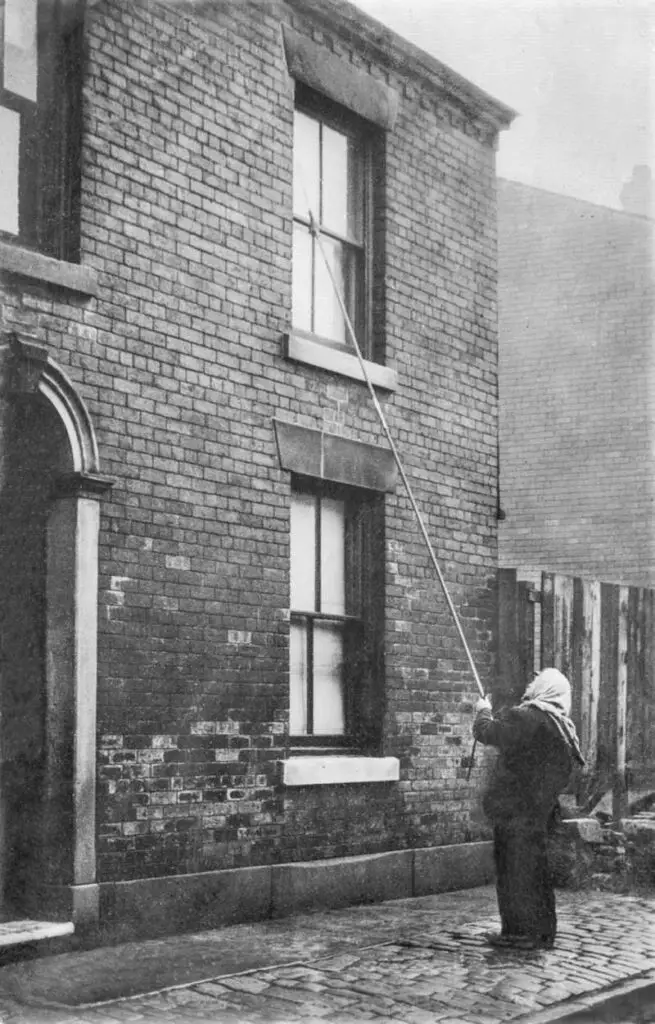 Knocker uppers usually serve for about 100 people and they had their unique sticks and poles, some had soft hammer-like poles, small sticks and even pea shooting sticks.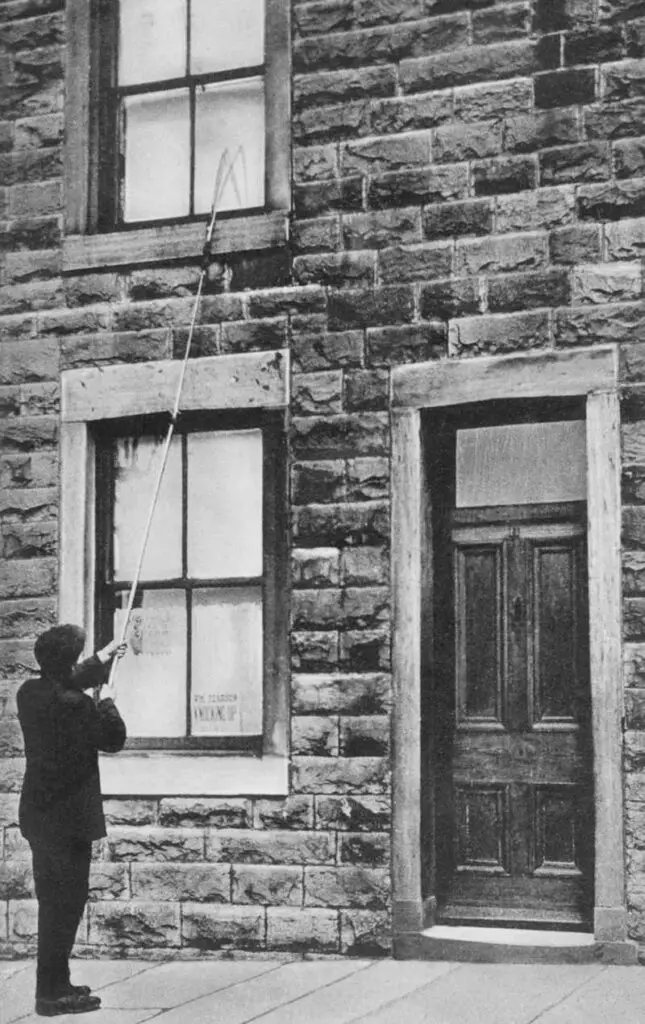 Charles Nelson is famous as he worked as a knocker up for more than 25 years for waking up doctors, traders and drivers.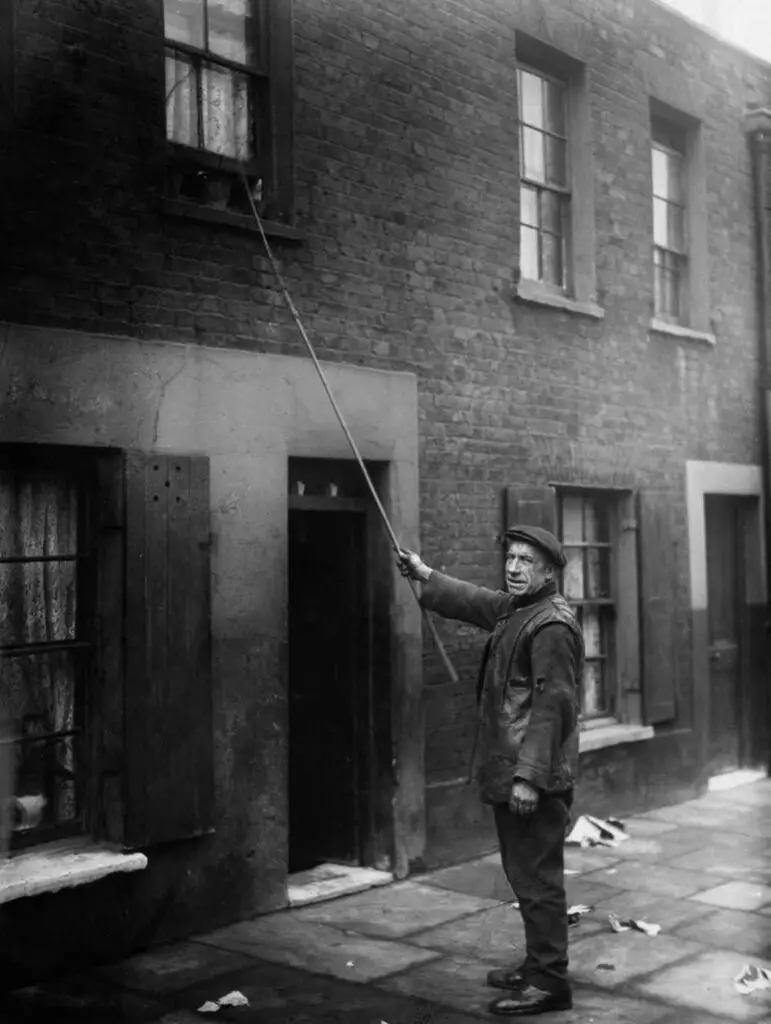 Mary Smith is famous among the knockers as she received sixpence a week for shooting dried peas to the windows of the sleeping workers.