Eco-friendly Cardboard Beds at the Olympics went viral, drawing attention to the fact that they are designed to be 'anti-sex'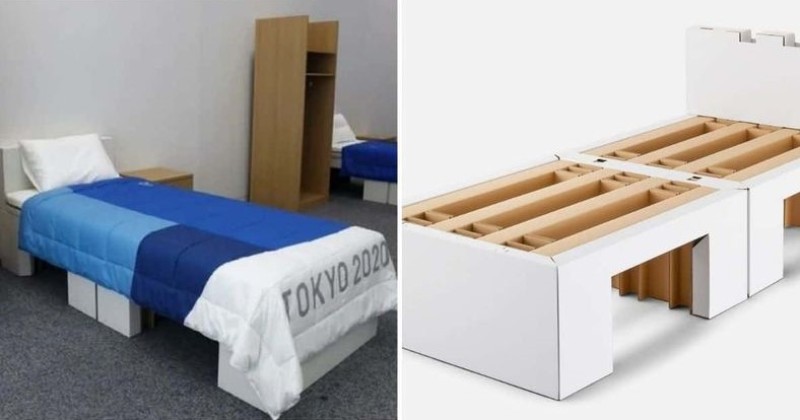 Paul Chelimo, a US runner and Olympic silver medalist, posted images of the beds at the Olympics 2020 on Twitter, claiming that the design is "aimed at minimizing contact among athletes," especially in light of COVID-19 prevention.
Beds to be installed in Tokyo Olympic Village will be made of cardboard, this is aimed at avoiding intimacy among athletes

Beds will be able to withstand the weight of a single person to avoid situations beyond sports.

I see no problem for distance runners,even 4 of us can do😂 pic.twitter.com/J45wlxgtSo

— Paul Chelimo🇺🇸🥈🥉🥉 (@Paulchelimo) July 17, 2021
Another Olympian appears to have disproved the no-sex idea by doing a little in-room test to examine how the cardboard stands up to his weight and how much pressure it can withstand.
Rhys McClenaghan, an Irish gymnast, released a video in reaction to concerns that the cardboard beds are designed to keep athletes away from making contact, and he showed that the frames can hold his own body weight by bouncing up and down.
A firm named Airweave created the beds' frames and basic mattresses, and they produced upwards of 18,000 for the Olympics.
"Cardboard mattresses are really stronger than wood or steel beds," Airweave claimed in a statement.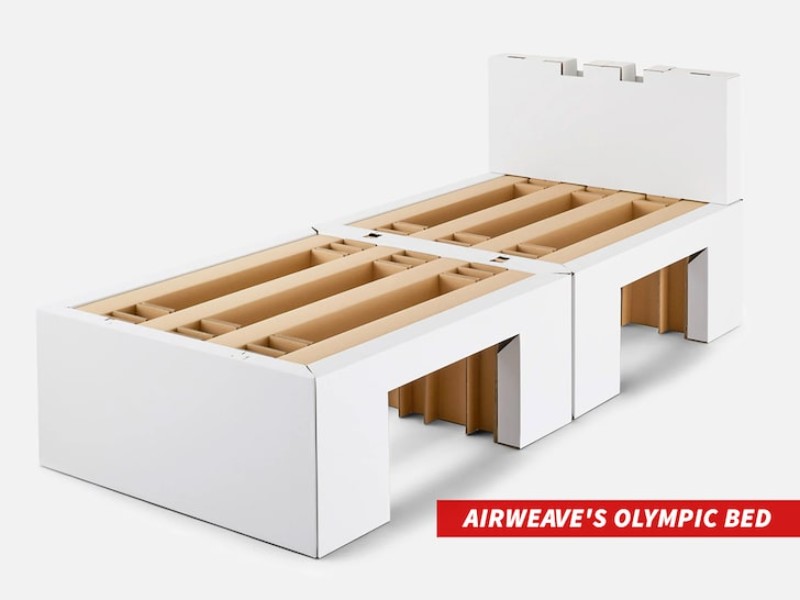 In fact, the beds can support up to 200 kilograms, which, considering the average weight of an athlete of 72 kilograms, is more than enough to hold at least two individuals. The competitors' beds are built almost completely of renewable materials for the first time in Olympic history.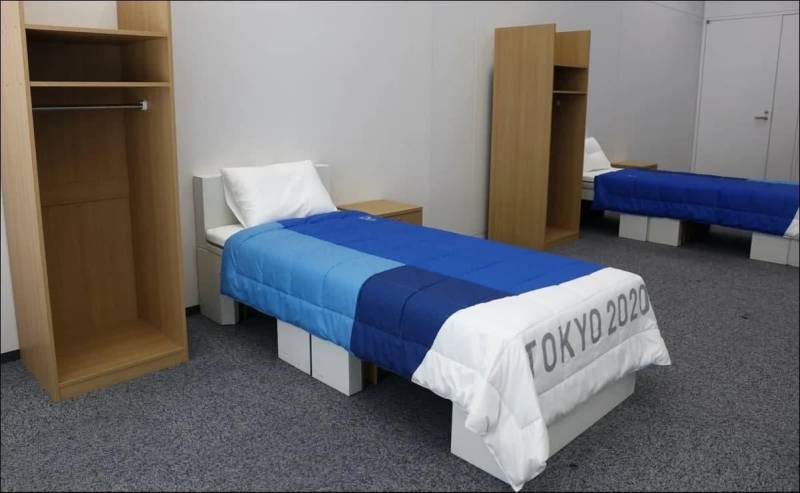 Recommended: Solar Panels over Canals in India, which prevent Water Evaporation and Increase Panel Efficiency
'Anti-sex' or sustainable: Tokyo Olympic Village cardboard beds spark speculation
'Anti-sex' or sustainable: Tokyo Olympic Village cardboard beds spark speculation
video via: South China Morning Post