One Man's Inspiring Journey to Build a Tiny House and Save a Homeless Woman from a Decade of Sleeping in the Dirt!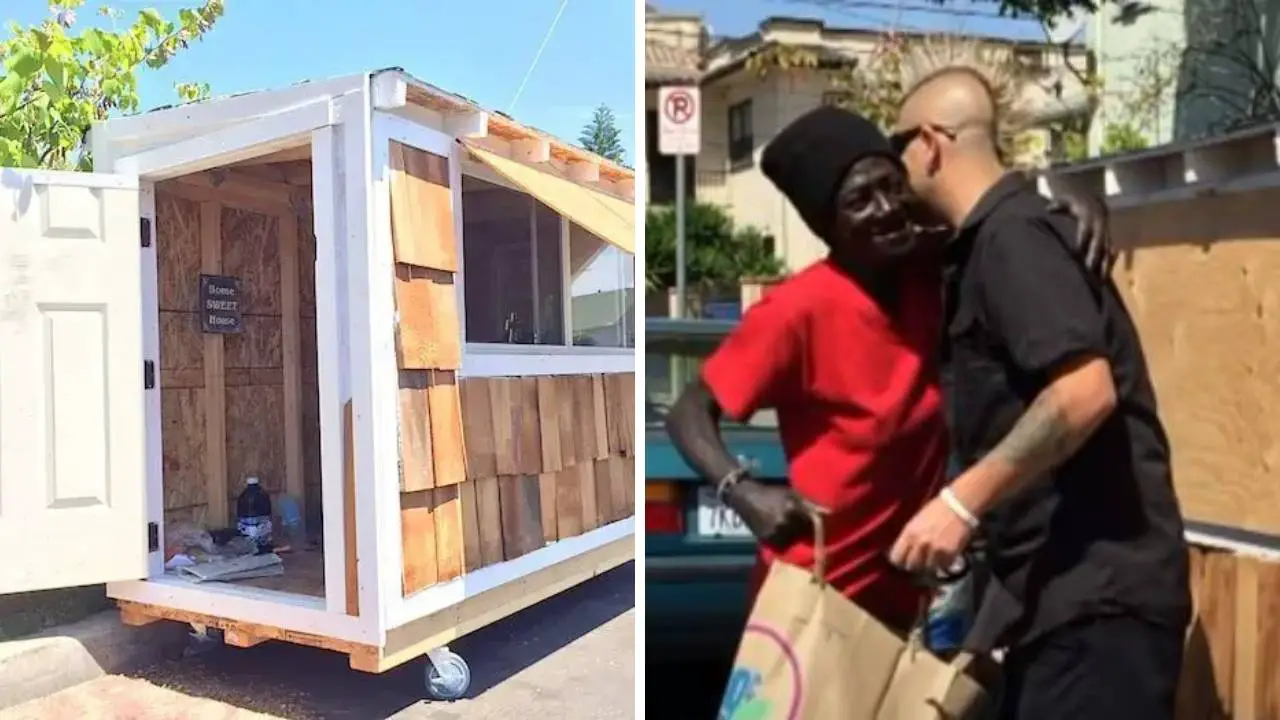 In a world where hurried footsteps echo through city streets, few people pause to truly listen to the stories of the homeless, to comprehend the paths that led them to solitary journeys along the pavement.
Yet, within the sprawling heart of Los Angeles, a singular hero emerged who shattered this apathy, forging an unbreakable bond with a homeless woman who was weathering the harshness of life's streets alone.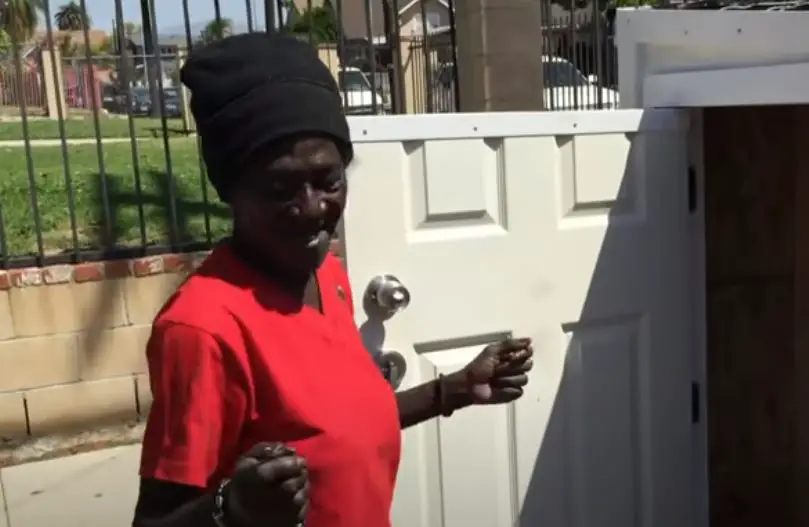 Meet Irene "Smokie" McGee, a name etched into the sidewalks of south Los Angeles by a decade of hardship. A decade of homelessness followed her husband's heartbreaking death and subsequent forfeiture of her beloved home a decade ago.
Faced with such adversity, this sixty-year-old found herself scavenging for recyclables every day, scraping together meager earnings to secure her next meal, her nights an unsettling connection to the bare ground beneath her.
Against the backdrop of urban detachment, however, a remarkable relationship blossomed. Elvis Summers, a resident of an adjacent apartment building, couldn't ignore Smokie's plight any longer.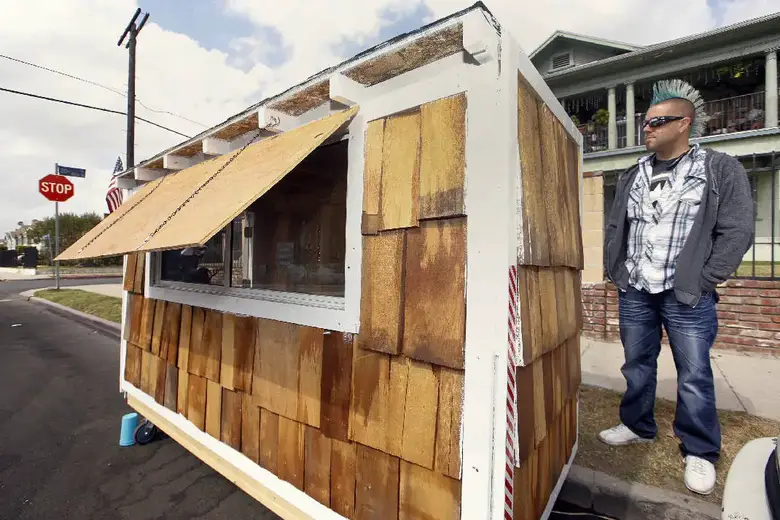 He dared to connect, to forge a bond that would forever change the course of two lives, determined to bridge the chasm of human indifference.
He saw the injustice of a 60-year-old grandmother, a fellow human, seeking refuge in dirt-laden slumber, and he knew such conditions were not right.
Friendship seeds were planted, watered by empathy, and nurtured by compassion. Elvis was moved by his heart's persistent call to rewrite Smokie's story, to build a sanctuary that would stand as a testament to the power of compassion.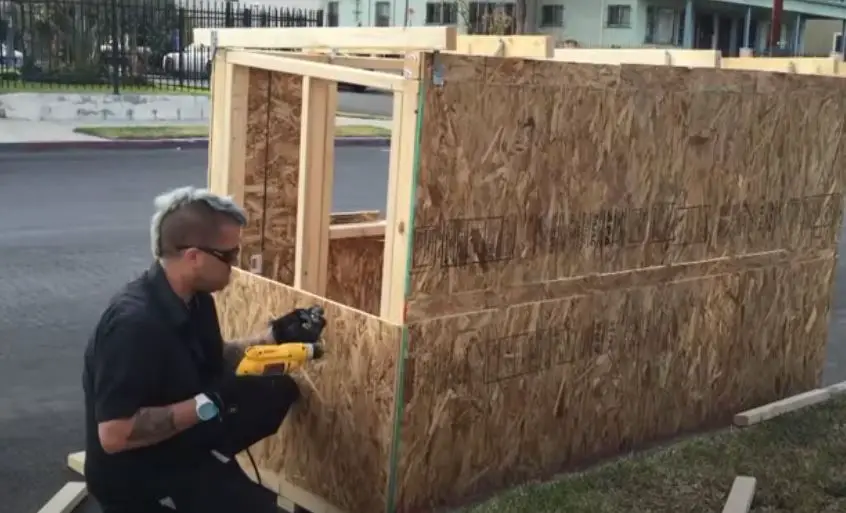 Elvis worked tirelessly for five days, armed with $500 worth of wood, bolstered by the generosity of a local company's siding and roofing donations, and fueled by his own construction acumen, to build a home that would cradle Smokie's dreams.
This house, this embodiment of kindness and empathy, became a haven that extended beyond the physical realm. It was only 3.5 feet by 8 feet in size, but it contained the universe for Irene.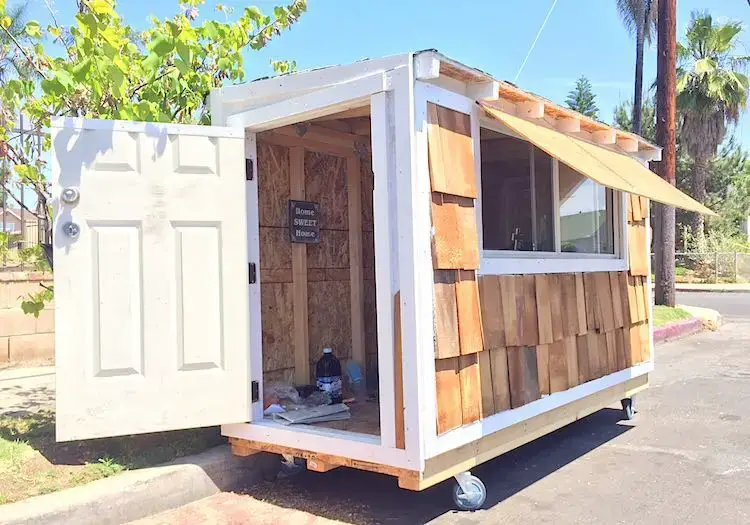 She remembered the overwhelming tranquility that enveloped her the first night she slept beneath its roof, recalling how she slept for what felt like half the day, soothed by the warmth and security that had long eluded her.
Elvis stands as a beacon of hope in a world consumed by its own frantic rhythm, an embodiment of the change we long to see.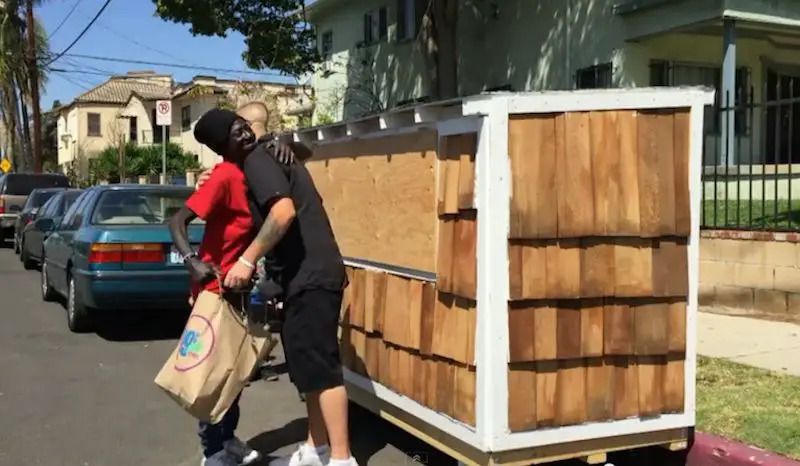 His humanitarian act is a wake-up call to us all, proving that in the face of adversity, one person's unwavering dedication can rewrite another's fate.
Let the video capture the construction of this perfect haven echo in the hearts of many, igniting sparks of inspiration and propelling us to reach out to those less fortunate.
The story of Elvis and Irene is about more than just constructing a physical shelter; it is about breaking down the barriers that separate us from the humanity that binds us all.
As this story of compassion spreads, let us band together to spread its message, encouraging one another to help those who have fallen through the cracks of society.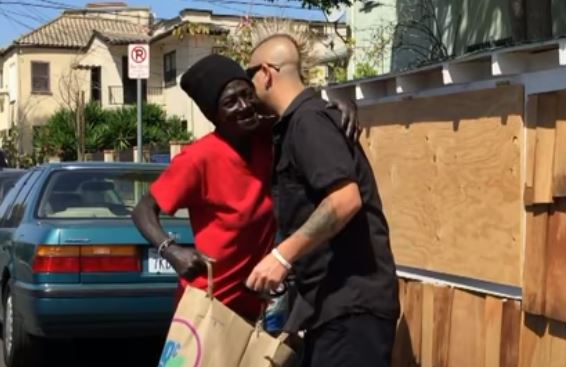 Let Elvis' noble act serve as a rallying cry, reminding us that we have the power to change lives one act of kindness at a time.
You May Like!