Knovhov

TV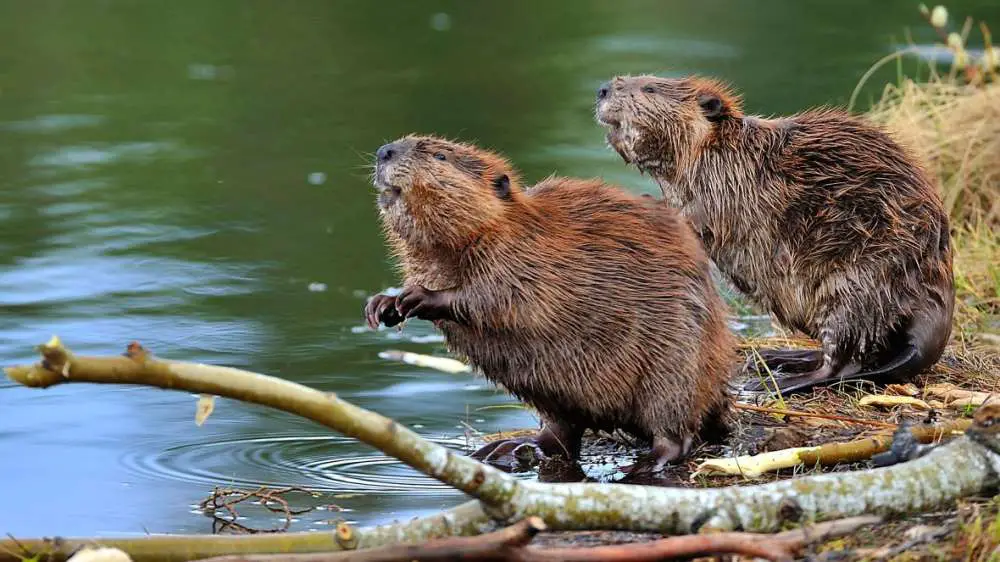 Beavers are making dams from mud, sticks, rocks and branches in order to retain water that also providing an aquatic living habitat for fishes and many other aquatic living creatures.
Why Do Beavers Have Orange Teeth?
In order to deal with wood, sticks and rocks and branches, the teeth of the beavers are very strong and have long sharp incisor teeth. Beaver's teeth are protected by an iron-rich outer enamel which mainly gives the orange colour and the strength to their teeth in order to cut and break down branches easily.
Beaver's teeth are continuously growing throughout their lifetime but the teeth get trims down because of daily use of the teeth for cutting wood and branches. they are chewing down wood so fast as they can chew down a 10-foot tree in less than 10 minutes.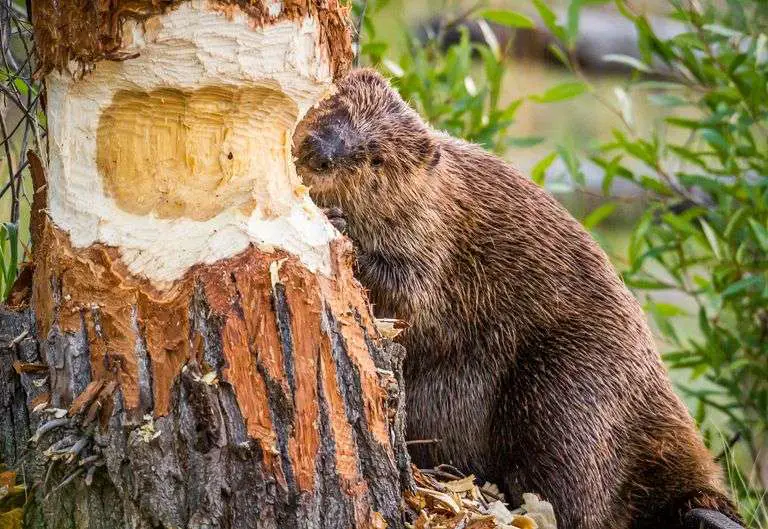 Did you know that beavers can stay underwater?
Beavers can stay underwater for about 15 minutes and their large webbed feet acts like swimming fins. The fur present on their body is very oily and waterproof and their eyelids perform much like goggles which allows them to stay much time underwater.
Interesting Facts about beavers
Beaver's teeth are orange and so strong as the teeth contain Iron-rich outer enamel
Beavers have sharp front incisor teeth which act like blades to cut wood
Beavers can modify their habitat by making dams and lodges
Beavers can stay underwater for an average time of about 15 minutes
Beavers chew so fast with the ability to can chew down a 10-foot tree in less than 10 minutes.