Northern Snakehead: A Fish that can Survive on Land for up to 4 Days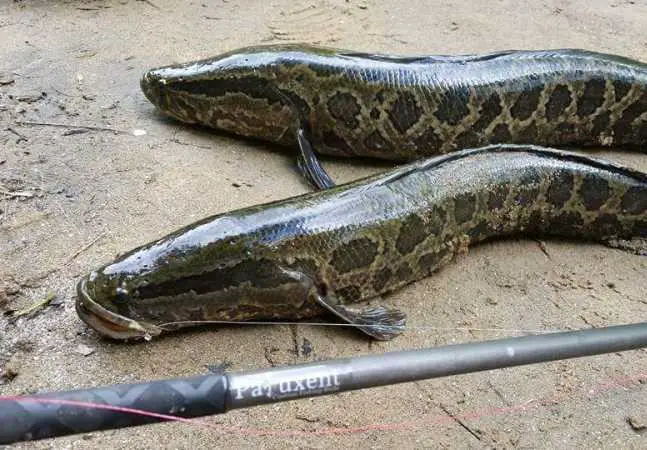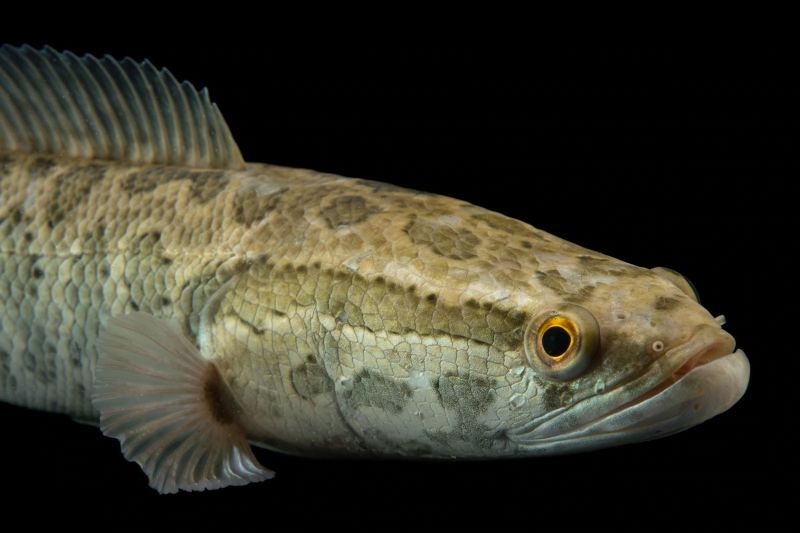 Northern Snakehead Facts
Northern snakeheads are large freshwater fish that may reach 4 feet in length. It has been discovered in a range of freshwater lakes, marshes, ponds, and streams of varying temperatures, but it is not adaptable to saltwater.
Their main distinguishing feature is that we can see northern snakehead on land as well. Northern Snakehead's scientific name is "Channa argus".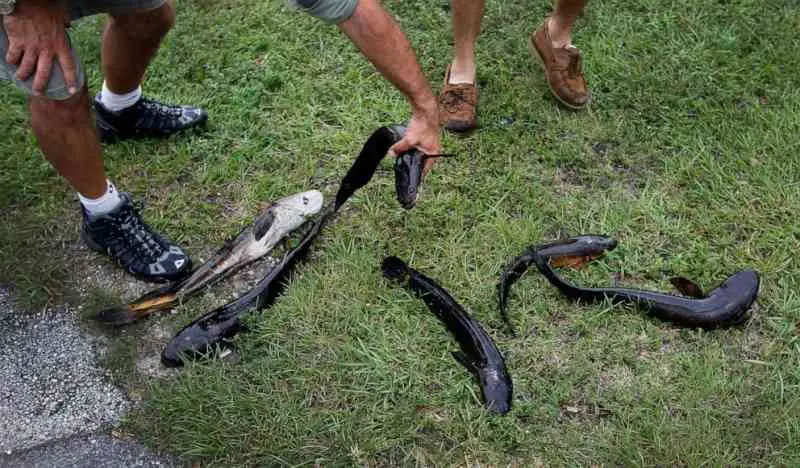 Geographic distribution of Northern Snakehead Fish
Northern snakehead fish may be found throughout Asia and Africa. You may be wondering where the northern snakeheads come from or where they originated.
The Northern Snakehead, native to China and Russia, has become an invasive species in many countries across the world. It has been reported in 15 states in the U.S. including Georgia.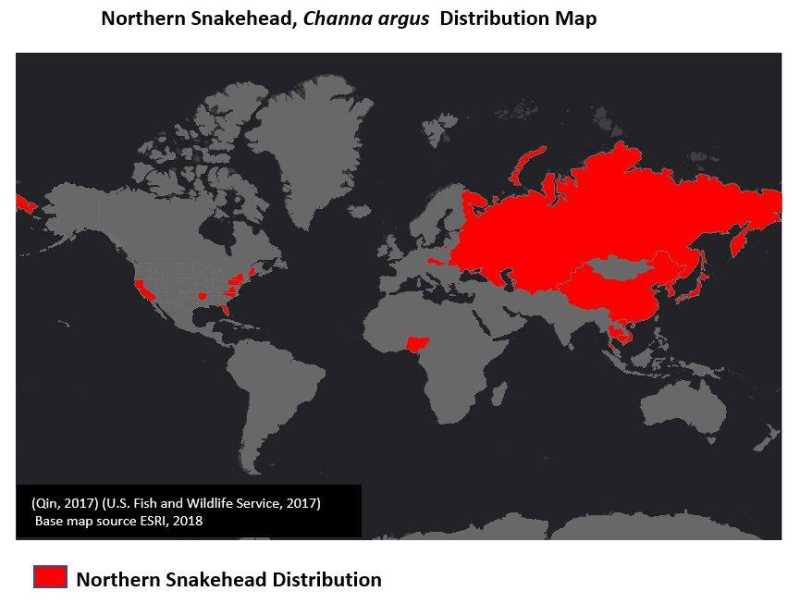 How does the Northern Snakehead affect the Ecosystem?
Northern snakehead fish are carnivorous predators, eating fish, small birds, reptiles, and a variety of other species. According to the studies, Snakeheads can breathe oxygen via an air bladder that acts as a basic lung, allowing them to survive for up to 4 days on land without water and even further in some cases.
The snakeheads have the ability to reproduce at a rapid pace as well, each time depositing thousands of eggs. However, they can lay a lot more eggs at times, up to 50,000 each year.
These unique adaptations give snakehead a competitive edge over other fishes in securing habitat and expanding their range as an invasive species.
There are, however, many attempts underway to control northern snakehead fish and reduce their spread, including fishing programs motivating people to catch them.
Their importation is likewise prohibited in the United States, and it is unlawful to own them in many states, as well as to ship them or move them over state borders, according to the Lacey Act. Local ecosystems are in danger of collapsing, and their dominance disrupts the ecosystem's balance.
Highlights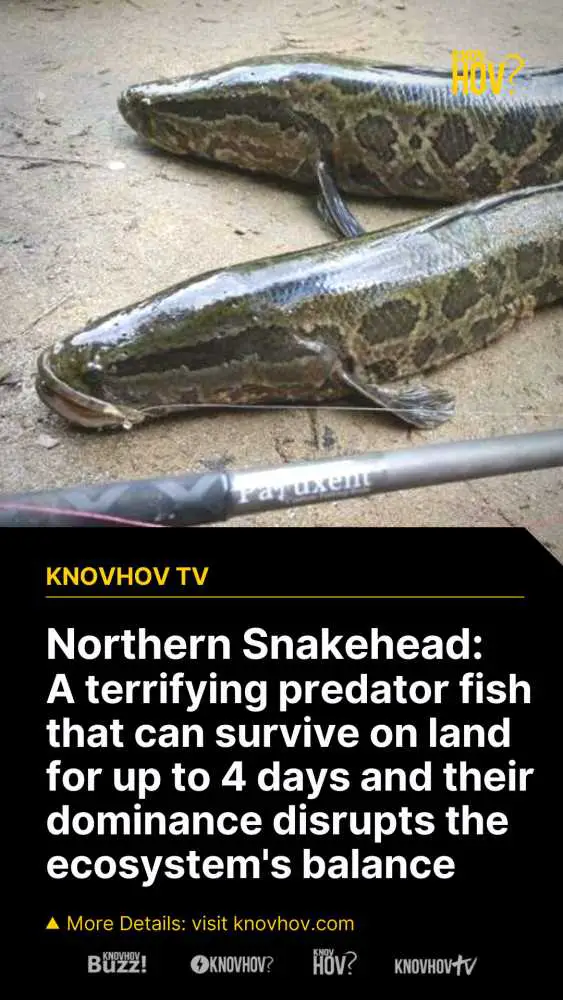 Hooking An AGGRESSIVE

Snakehead!
Top 5 fishes that can survive on land without water
The Most Incredible Fish Captures