Welwitschia, A plant with Two Leaves that Never Fall off and Keep Growing for Over 1000 years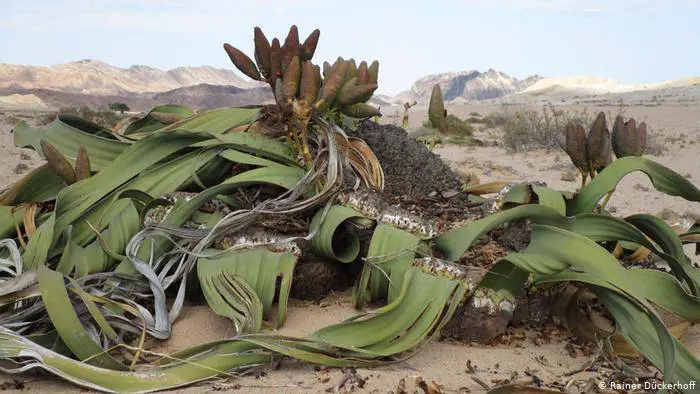 Welwitschia, A plant that is truly one-of-a-kind and amazing, especially when you consider that it never dies.
It has two leaves that never stop growing and have a lifespan of more than 1000 years. The broad, strap-like leaves of Welwitschia mirabilis plants are remarkable because they grow constantly along the ground.
The Welwitschia is only found in the Namib Desert, which is one of the oldest and driest deserts on the planet.
In 1860, Austrian botanist Friedrich Welwitsch found the first Welwitschia plant in the Namib desert in Angola's southern region.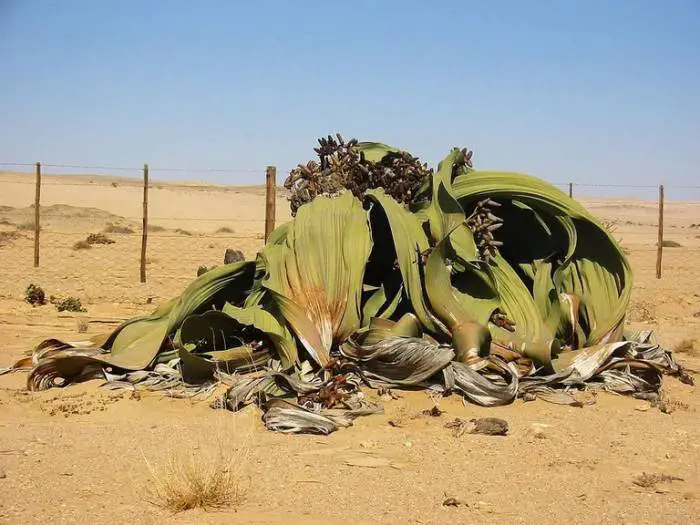 Each plant produces just two leaves during its life, which sometimes split into several pieces as the leaves are blown by the wind. These two leaves never fall off and keep growing for over 1000 years.
Some of the biggest plants have been carbon-14 dated and found to be over 1500 years old. Welwitschia is one of the rare plants with having a distinct gender.
Male and female species are distinguished by distinct cone-like seed pods and nectar-producing extremities.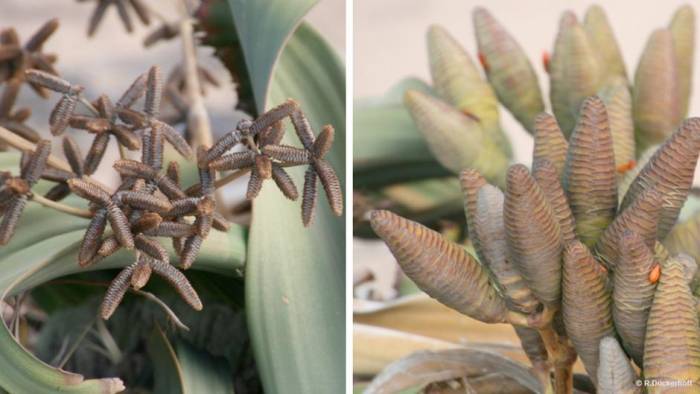 Welwitschia Mirabilis Adaptations: Wind erosion is prevented by the leaves that lay on the sand surface. The wide leaves stay stiff and immovable even in high-force winds.
The ability of the leaves to absorb water through the stomata must be considered fascinating; this property of the leaves has enabled the species' existence.
The stomata remain open until the fog has lifted, allowing direct absorption of water.
The stomata, unlike those of other plants, open when it's foggy and close when it's hot. This prevents any water from evaporating throughout the day's heat.
Welwitschia also has the ability to change the color of its leaves. When it's really hot outside, the leaves generate additional red pigments to shield the plant from the sun's rays.
When the temperature drops and water becomes more plentiful, the leaves produce more chlorophyll, a green pigment that aids photosynthesis.
Namibia Welwitschia Expedition
Weirdest and Most Bizarre Plant Species found around the World
12 Extremely Dangerous Fungi and Plants that could be found in your Garden
Must READ!
Arbol del Tule: The Biggest Tree in the World by Width. CLICK HERE