Lion's Mane Jellyfish: The World's Largest Jellyfish Ever Recorded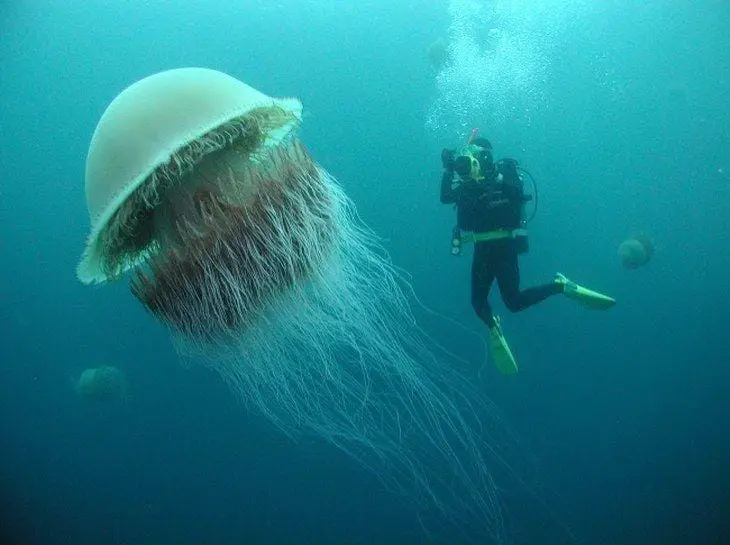 Have you ever considered coming face to face with a jellyfish that is larger than you? It would, without a doubt, be so horrible. The lion's mane jellyfish is the biggest of the jellyfish, measuring 120 feet ( 36.5 m ) from top to bottom of its tentacles. In 1865, Alexander Agassiz discovered this world's largest jellyfish. It was discovered off the coast of Massachusetts and had a 7-foot-diameter bell.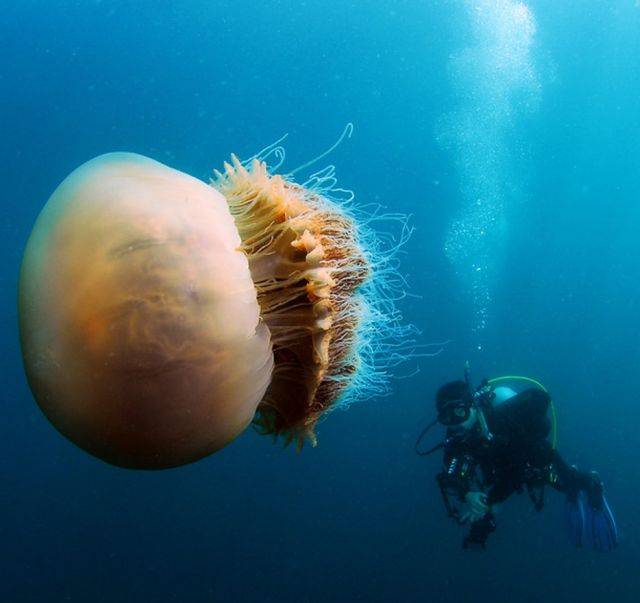 The jellyfish's mouth is covered by tentacles. Some jellyfishes with the height of their tentacles, also challenge the size of the blue whale, the world's largest mammal. The Arctic and North Pacific Oceans, which stretch from Alaska to Washington, are home to the majority of lion's mane jellyfish.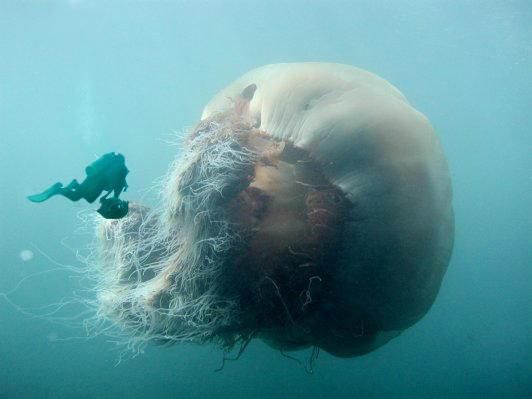 What is the most poisonous jellyfish?
Box jellyfish are often regarded to be the most poisonous aquatic creature in the world with a box-like body structure. Box jellyfish have a dangerous toxin transmitted via their tentacles, which may be lethal. Box jellyfish, such as the Australian box jellyfish, have been known to give people horrible, agonizing stings that may be deadly.
LION'S MANE JELLYFISH: The World's Largest Jellyfish
THE WORLD'S 10 MOST DANGEROUS OCEAN CREATURES
The Top 10 Largest Animal Catches of All Time