Picasso's First Self-Portrait, when he was 15, and his Last, when he was 90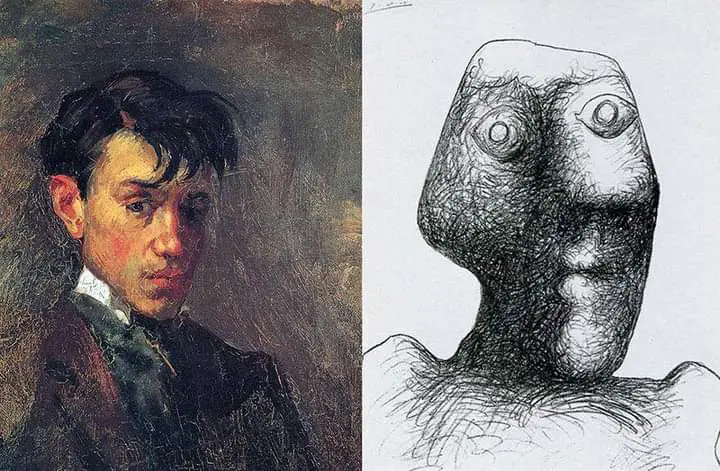 Picasso began his profession as an artist at the age of thirteen in 1894.  He painted in a realistic manner at the time, depicting topics accurately and using a true-to-life color palette.
Picasso's paintings, however, began to lose their realism after 1897. "Why should I create things that make sense in today's world?" Picasso once asked.
"Painting like Raphael took me four years, but painting like a child took a lifetime." – Pablo Picasso
From the age of 15 to 90, How Pablo Picasso's self-portraits have evolved
Watch Picasso while he creates a masterpiece
Picasso: 15 Facts You Probably Didn't Know