Mysterious Iron Ball Washes Up on Japan's Shore: What Experts Are Saying!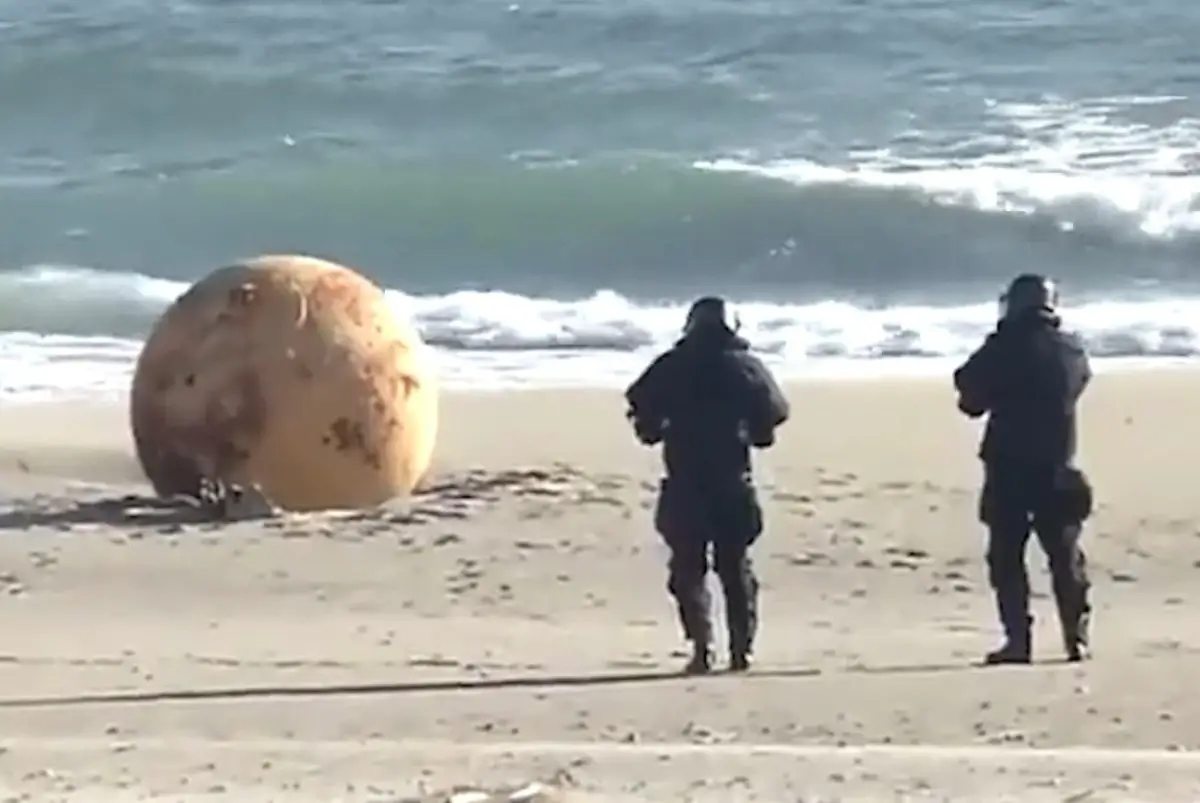 On Tuesday, Japanese officials launched an investigation into a massive, inexplicable metal ball discovered on a beach by a lady. As part of the inquiry, the beach in Hamamatsu was closed to the public.
Authorities have closed a 200-meter stretch of beach near Tokyo, concerned about the possibility of an explosion caused by the massive metal sphere.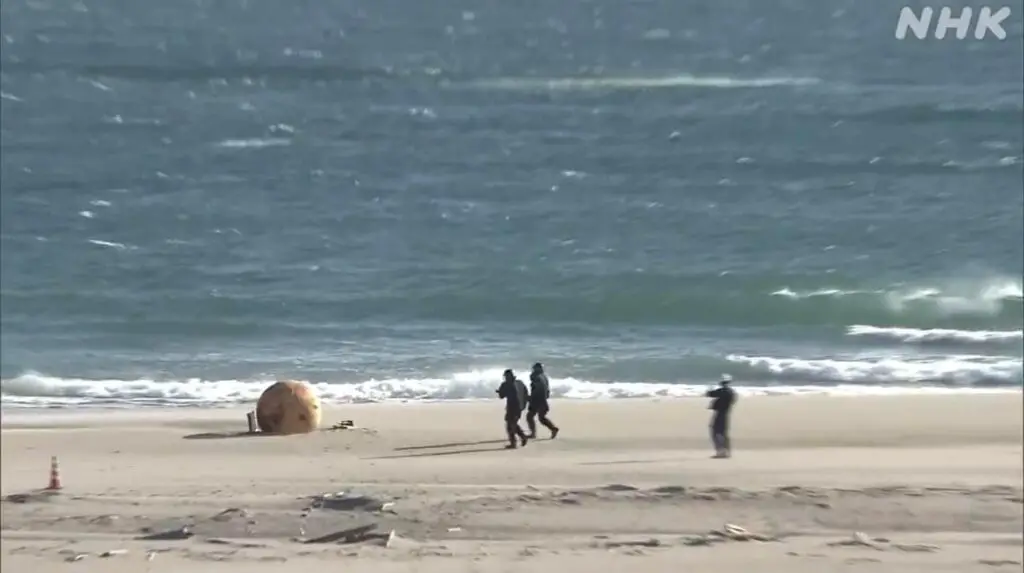 The iron ball discovered on Enshuhama beach has a circumference of around 1.5 meters and is orange-brown in hue, with darker sections that look like rust.
That caused a frightened local resident to contact the police at around 9 a.m. As a result of this, the beach was immediately closed for everyone's safety.
A video posted on Twitter shows officers in protective gear approaching the object with caution, raising fears about the likelihood of a security threat. The officials are still investigating the strange object's history and the function it served.
Authorities have confirmed that the artifact is a rusted iron spherical, but its function remains unknown. 
Vice News compared the sphere's protrusion to a mooring buoy, leading the publication to assume that it was maybe designed to latch onto something.
After examining the ball using X-ray technology, the Japanese bomb squads determined that it posed no immediate threat to the civilians in the region. It was, in reality, hollow on the inside. Investigations are still ongoing to determine what the strange ball was designed for.
With the shooting down of a Chinese spy balloon earlier this month, as well as recent sightings of other inexplicable objects in other parts of the world, this disclosure comes at a time when global security concerns are at an all-time high.
Yet, there is no evidence to imply that it was spying on behalf of neighbors China or North Korea.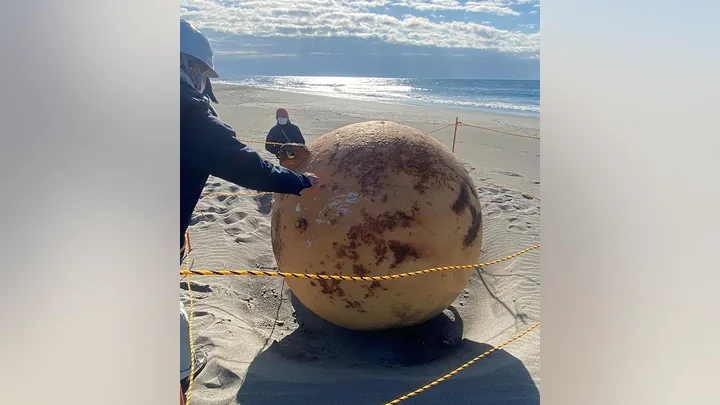 In response to these concerns, it has been reported that Japanese police are working with local officials in the city of Hamamatsu responsible for coastal management to safely remove the iron sphere from the beach.
RELATED: Antimatter: Most Dangerous and Expensive Thing in the World. Cost of a gram of antimatter is 62.5 trillion dollars. To put this number into perspective, the combined GDP of all countries on the planet is $91 trillion dollars. READ MORE…