Must-Watch Shows On Amazon Prime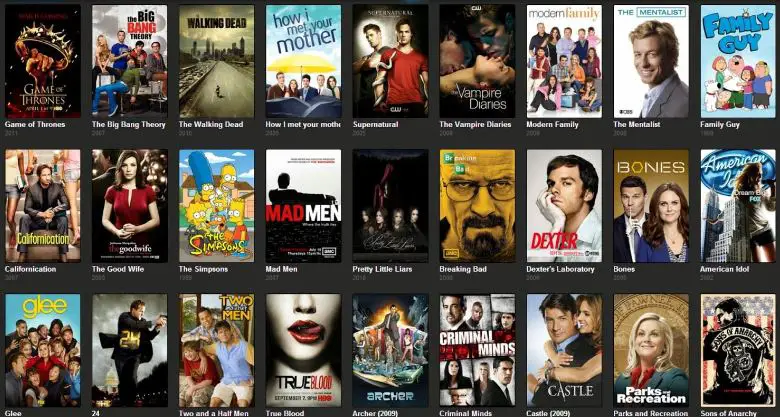 Are there any good series to watch on Amazon Prime? Of course, Prime Video offers a wide variety of great shows, including original content and beloved classics. The platform can be overwhelming to navigate, especially when you're unsure of what you're in the mood for.
To assist you in finding the perfect show, we've curated a list of Prime Video's best shows. Spend less time scrolling aimlessly and more time enjoying your favorite shows. Happy binge-watching!
The Best TV Shows on Amazon Prime Video
What's good on Amazon Prime for free? There are such masterpieces as The Imitation Game, Jurassic Park, They Came Together, The Illusionist, and Nobody. In this article, we won't limit ourselves to just free content and will look at all shows, regardless of how they are distributed.
#1 Panic
Writer-director Lauren Oliver brings Panic to life, based on her novel—a gripping drama that draws comparisons to The Hunger Games in premise but finds its roots in a small town. Similar to Squid Game, Panic delves into the desperation bred by poverty.
Throughout 10 episodes, this short-lived series follows the teens of Carp, Texas as they partake in a competition filled with terrifying challenges, all with the hopes of winning a cash prize and escaping their humble lives. Olivia Scott Welch takes the lead as Heather, a motivated girl with aspirations of attending college, stumbles upon a mysterious truth lurking in the shadows of the yearly trials.
#2 Upload
In 2033, near-death individuals have the option to "upload" themselves into virtual reality afterlives of their choice, but it comes at a hefty cost for their families. These VR afterlives are controlled by six tech companies, resulting in a new form of competition over human mortality.
When a self-driving car crash causes Los Angeles party boy Nathan's (Robbie Amell) demise, his girlfriend uploads him into the opulent Lakeview digital afterlife. Here, he encounters Nora, a Lakeview customer service representative, who familiarizes Nathan with his personalized heaven.
Please note that Amazon Prime Video has regional restrictions. It's possible that without a VPN for Amazon Prime, you won't be able to watch many shows. But if you install VeePN, one of the best VPNs, you can bypass these restrictions. You can switch to another server that is located in a country with a larger content library. It is enough to use the free trial version to unlock Amazon Prime, although the paid version has its advantages.
#3 Frasier
All 11 seasons of Frasier, which are perfect for binge-watching, are now available for streaming on Amazon Prime Video, just in time for the highly anticipated Paramount+ revival series premiering on Oct. 12.
The spinoff series follows Frasier Crane (Kelsey Grammer) as he leaves Boston and goes back to his hometown of Seattle, reconnecting with his father (John Mahoney) and psychiatrist brother (David Hyde Pierce) while pursuing a career as a radiotherapist. Cheers, the long-running sitcom that received 37 Primetime Emmy Awards, served as the foundation for this witty and engaging show.
#4 The Wheel of Time
The magical Aes Sedai member, Moiraine, embarks on a perilous adventure with a group of five young individuals from a humble village. She firmly believes that one among them possesses significant powers as the reincarnation of the Dragon, capable of prophecy to either save or destroy the world.
The Wheel of Time, a captivating epic fantasy show based on Robert Jordan's eponymous novel series, showcases stunning visuals and intense action. Before the second season's release, the show was renewed for a third.
If you are experiencing buffering, the ISPs are likely throttling your Internet connection. You can use Microsoft Edge free VPN to protect yourself from this phenomenon. In this case, the provider will not know what you are doing and will not slow down your line throughput.
#5 Jack Ryan
Tom Clancy's Jack Ryan books have been adapted into numerous screen versions, but John Krasinski's portrayal of the CIA desk jockey turned field agent stands out from the rest. The prestige political thriller follows Ryan's journey from analyst to operative and beyond across four meticulously crafted seasons.
The latest and final season showcases Ryan's most daunting challenge yet—a high-stakes investigation into the collaboration between a drug cartel and a terrorist organization, aiming to establish an unstoppable criminal empire. All the while, Ryan must navigate the intricacies of a possible CIA involvement in a political assassination in Nigeria.
#6 Harlan Coben's Shelter
The crime writer behind popular book-to-TV adaptations like The Five and Safe brings you the latest series. In this gripping show, high schooler Mickey Bolitar (played by Jaden Michael) decides to start over in New Jersey after the death of his father.
However, when a fellow student goes missing, Mickey gets entangled in a web of secrets, lies, and crime. Alongside his new friends Spoon (played by Adrian Greensmith) and Ema (played by Abby Corrigan), they uncover a dark underbelly that may be responsible for the disappearances spanning decades.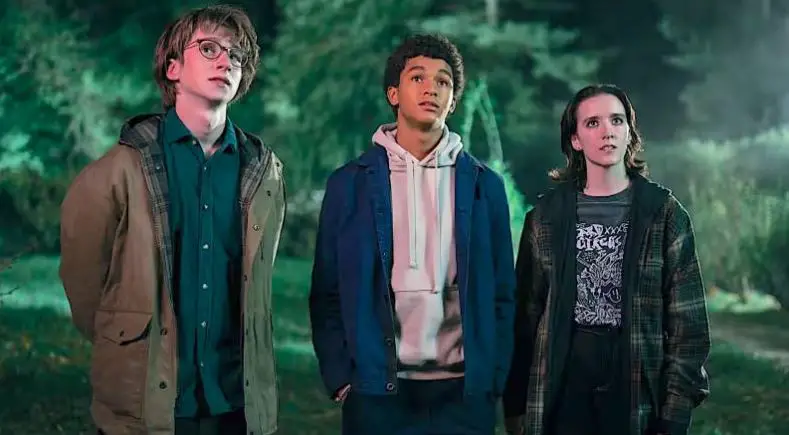 #7 I'm a Virgo
Creator and director Boots Riley (Sorry to Bother You) brings you a surreal comedy, "I'm a Virgo". This whimsical tale follows Cootie (Jharrel Jerome), a regular 19-year-old who just happens to stand at a towering 13 feet tall.
Raised in secrecy by Aunt Lafrancine (Carmen Ejogo) and Uncle Martisse (Mike Epps), Cootie finds himself thrust into the limelight when his extraordinary existence is inevitably discovered.
As he explores friendships and the outside world for the first time, this gentle giant must navigate everything from romance to the public's reaction to a giant Black man roaming the streets of Oakland. And let's not forget about Cootie's idol, The Hero, a real-life superhero with an authoritarian streak that would put some of the worst offenders on The Boys to shame.
Conclusion
Now you have your choice of the very best shows on Amazon Prime. These are the shows you should definitely watch if you consider yourself a fan. You can call each of the movies a base, and without it it makes no sense to move on.