15 Most Weird and Outrageous Wedding Dresses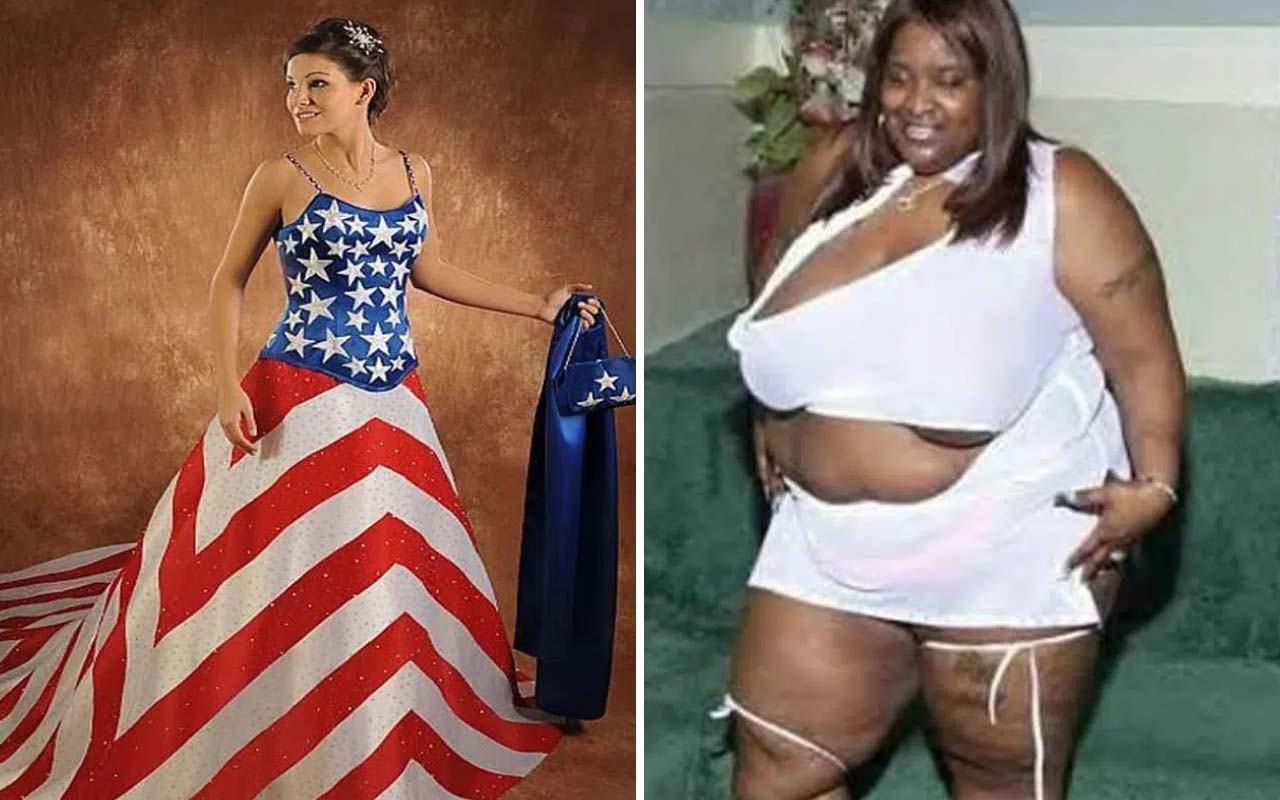 Have you ever wondered how brides search far and wide, leaving no stone unturned, in pursuit of the perfect dress? They're on a mission to find the gown that will make their wedding day truly unforgettable, for they've been told it's the most important day of their lives.
Naturally, they yearn for a dress that reflects their essence, something that captures their personality and incorporates their unique tastes. In fact, some wedding dresses are as distinct as the women who wear them. Let's dive into a extraordinary collection of 15 most weird wedding dresses that push the boundaries of bridal fashion.
She's The "Wifey"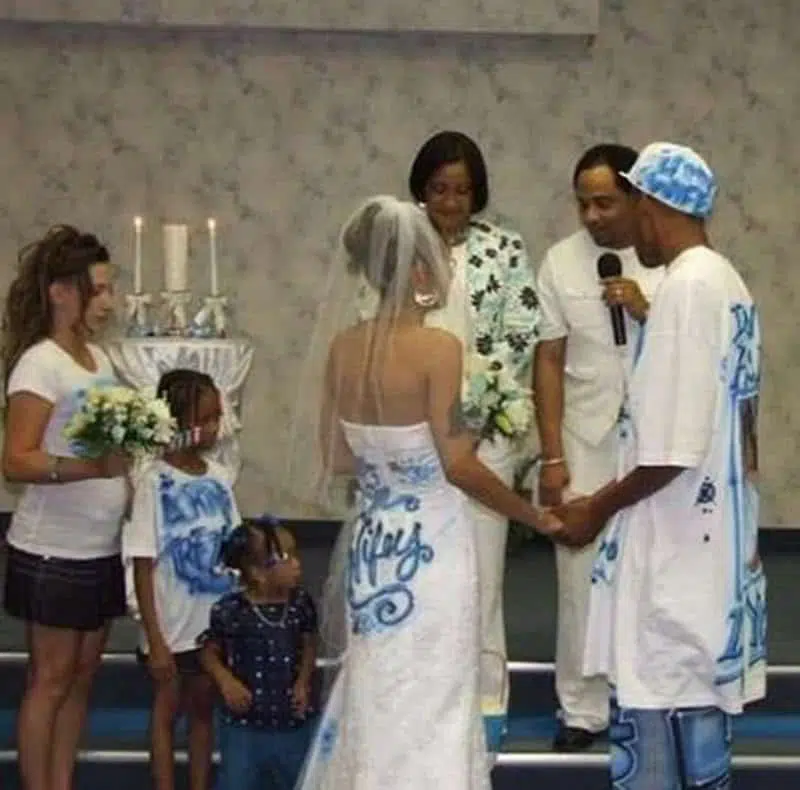 Airbrushing has always been a trendy way to add flair to everyday items like tee-shirts, pants, hats, and various accessories. But have you ever pondered its place on a woman's wedding dress? While it might seem like an unconventional choice, especially when splashed across the backside, opinions might differ on whether it's a stylish statement or a questionable fashion decision.
Camo Obsession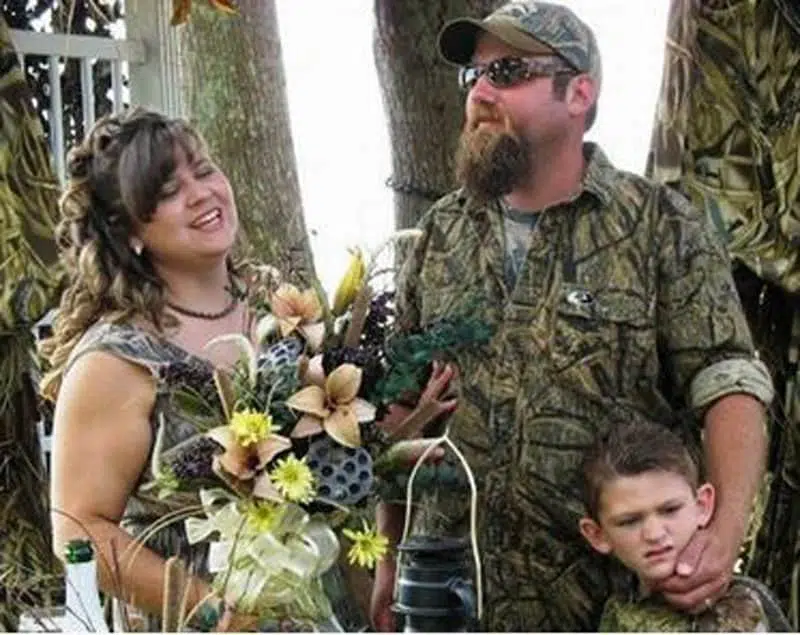 Ever wondered what makes camouflage (camo) so incredibly popular? It's no surprise that hunters and outdoor enthusiasts embrace it, given its practicality in blending with natural surroundings.
But here's the twist: camo has transcended its traditional boundaries and has found its way into wedding dresses. Can you imagine? Are these brides hoping to camouflage themselves into the landscape during their outdoor weddings?
Perhaps they secretly dream of stumbling upon the perfect deer while saying their vows? It's a curious obsession that certainly raises some intriguing questions about their wedding day vision.
The Dress Is A Cake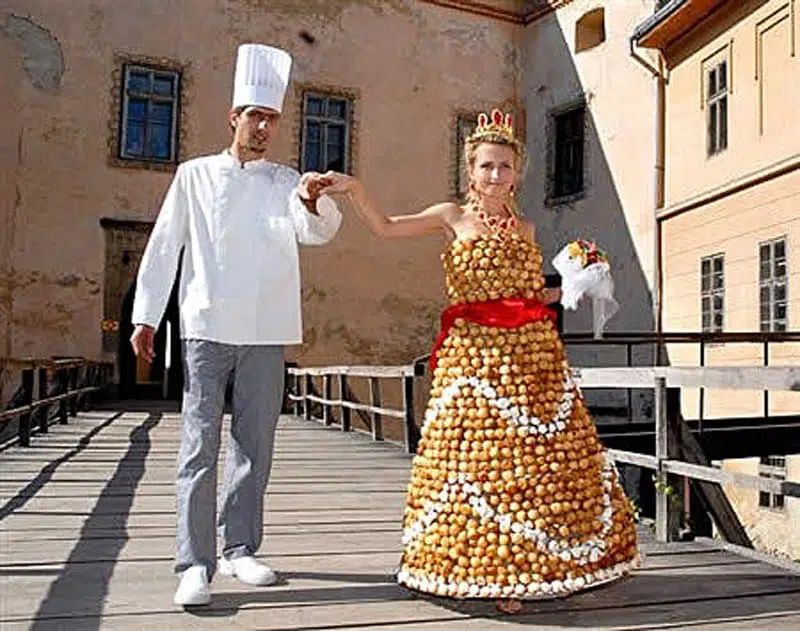 Now, imagine this scenario: you attend a wedding, and there's the bride, dressed as a towering cake, and right beside her is a groom dressed as a baker. Talk about a whimsical sight! One can only hope that the groom indeed fulfills his role as the partner in this sweet adventure.
Maybe the couple has a profound love for cream puffs or simply wanted to inject a delightful dose of playfulness into their special day. Although one might wonder if those confectionery-inspired outfits would remain edible after being worn throughout the entire day.
Amurica, Amurica!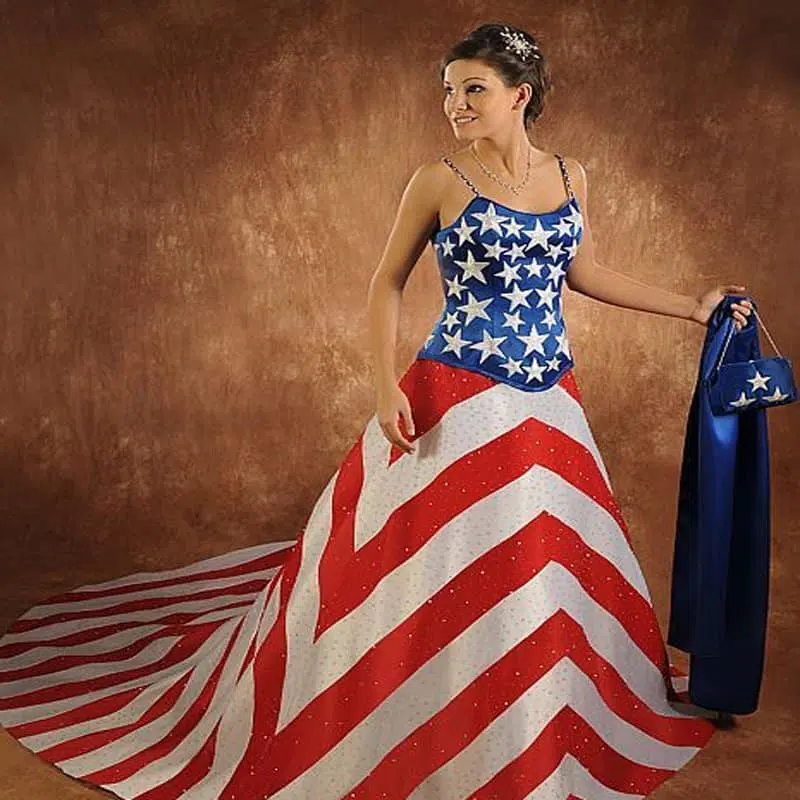 How truly patriotic! You know that saying, "Something old, something new, something borrowed, something blue"? Well, this bride has certainly got the "something blue" covered, at the very least.
It's a testament to her unwavering love for her country, as she incorporates a touch of national pride into her wedding ensemble.
Flaming hot!
Flame patterns have always been associated with coolness, adorning cars and various other items. However, when it comes to wedding dresses, the fiery motifs might not be the first choice for most brides.
Yet, this particular bride must have possessed an extraordinary affinity for flames. It seems she was truly, really captivated by the mesmerizing allure of those blazing designs.
At Least They Match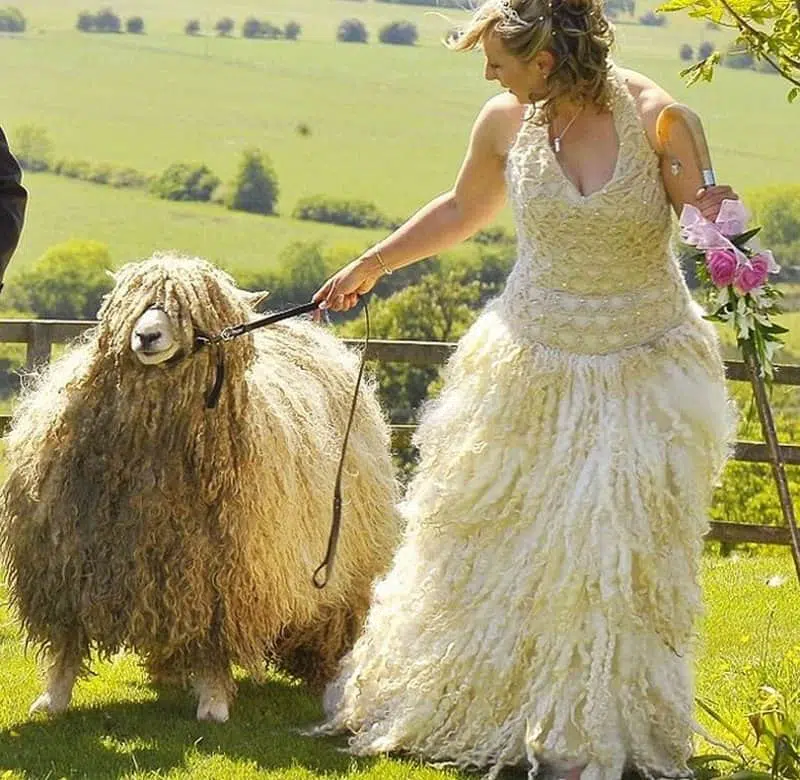 This bride was determined to make a bold statement and showcase her true self, along with her deep admiration for her favorite animal, at her wedding.
And boy, did she succeed! She absolutely nailed it, leaving no room for doubt about her unwavering passion and commitment to embodying her unique style on her special day.
Please Say This Is Photoshopped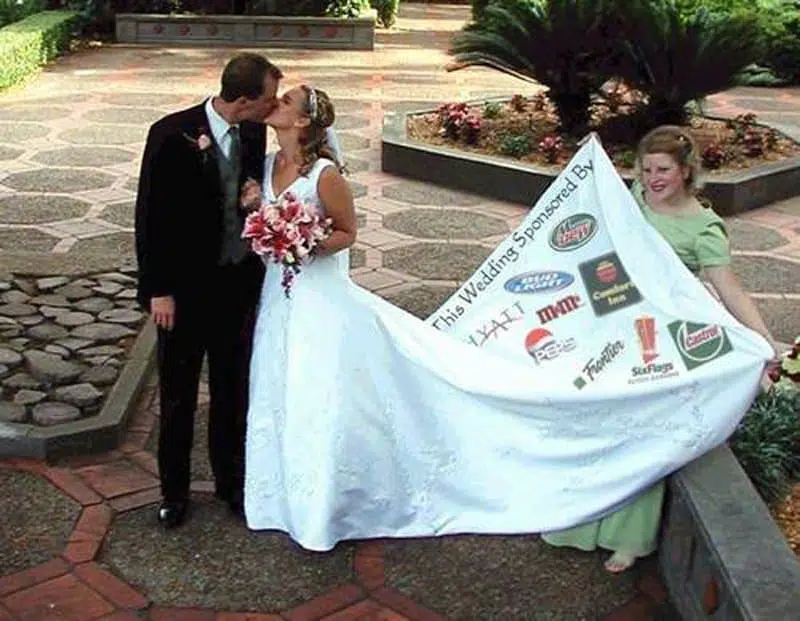 Weddings can undeniably put a strain on the wallet, with expenses reaching astonishing heights. Interestingly, studies have revealed a rather unsettling trend: retailers tend to inflate prices when they sense someone is shopping for a wedding.
It's as if they see dollar signs and take advantage of the occasion. While some may consider it a clever and creative strategy to offset the costs, there's no denying that it can come across as a tad tacky.
Dress Made Of Divorce Papers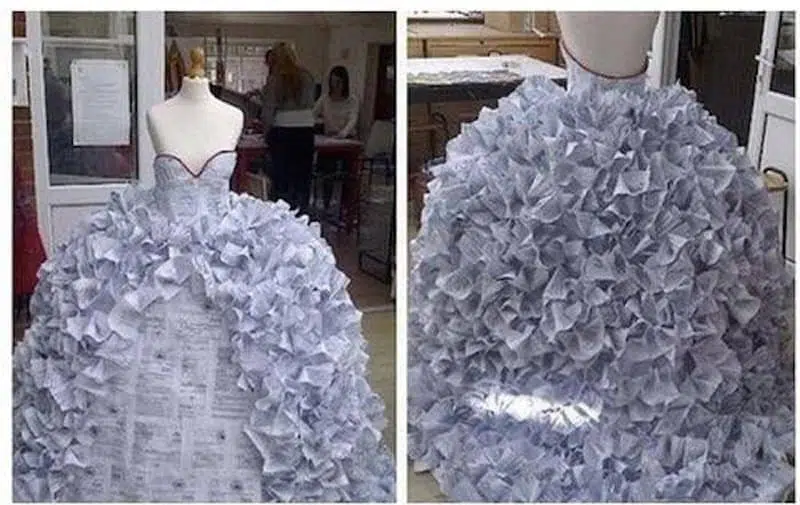 Can you believe it? This designer took a rather cynical approach and created a wedding dress using actual divorce papers. While it's important to respect artistic expression, one can't help but wish for a touch more optimism.
After all, weddings are typically associated with joy, love, and new beginnings. Perhaps a more hopeful and uplifting message could be conveyed through the design choices, reminding us that even in the face of challenges, there's always room for positivity.
Yum!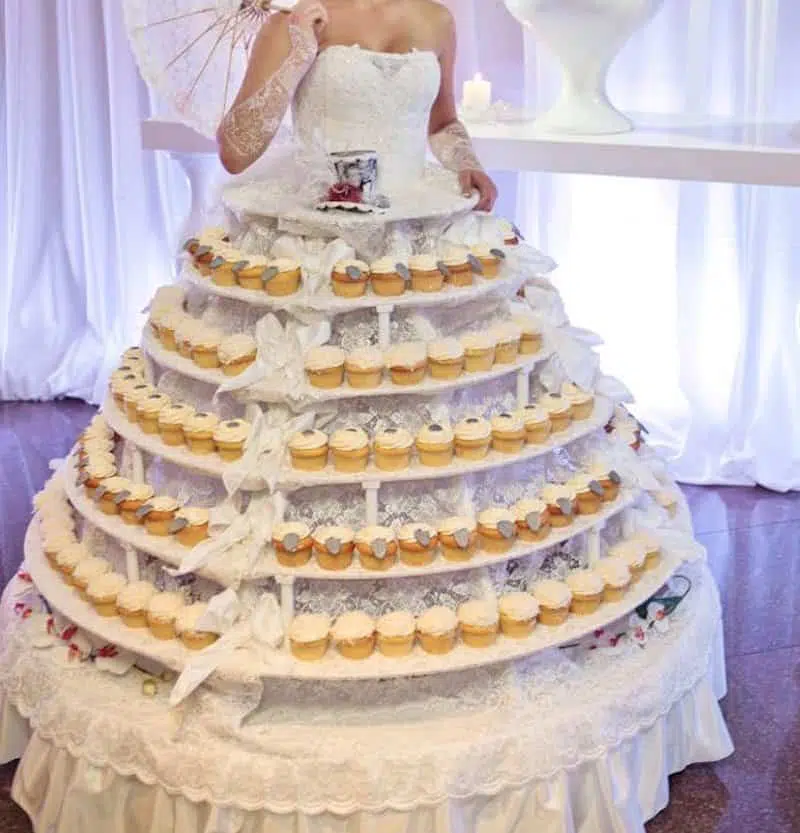 Oh, I can only imagine how awkward the first dance must have been at the reception! Surprisingly, though, this dress could seamlessly blend in as part of the wedding cake.
It's almost as if the bride and the cake became one! Speaking of the cake, those cupcakes must be quite delectable, assuming they remain intact and are not accidentally dropped during the festivities. Let's hope they're as tasty as they are visually appealing!
Anyone Else Thinking Ursula?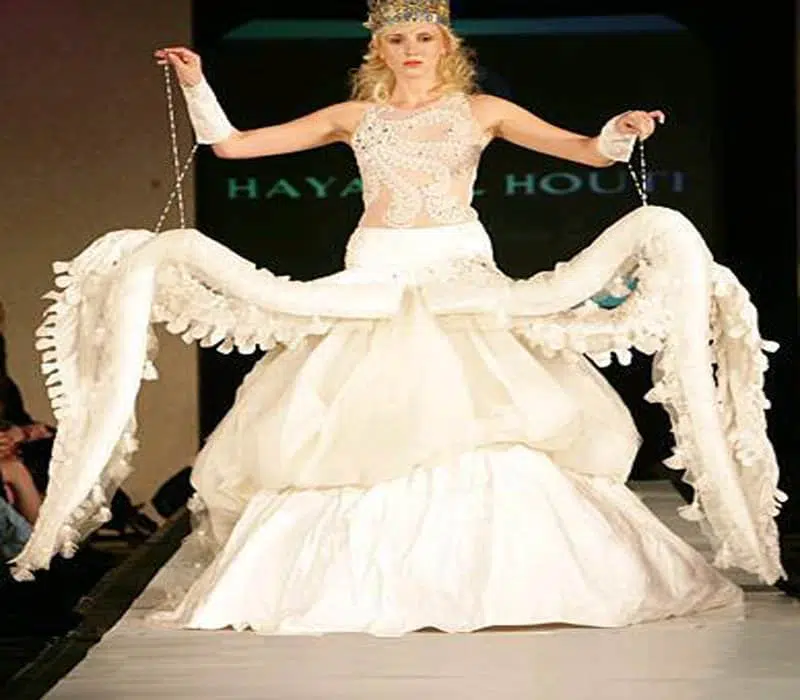 Oh, the resemblance to Ursula from Disney's The Little Mermaid is hard to ignore when looking at this dress! Although, to be a true octopus, she would need a few more legs. Furthermore, it must be quite bothersome to have parts of her dress attached to her arms.
Can you imagine how inconvenient that would be? Constantly dealing with the hassle of tangled fabric every time she tries to move her arms. It's definitely a design choice that prioritizes aesthetics over practicality.
Okay, We Get It!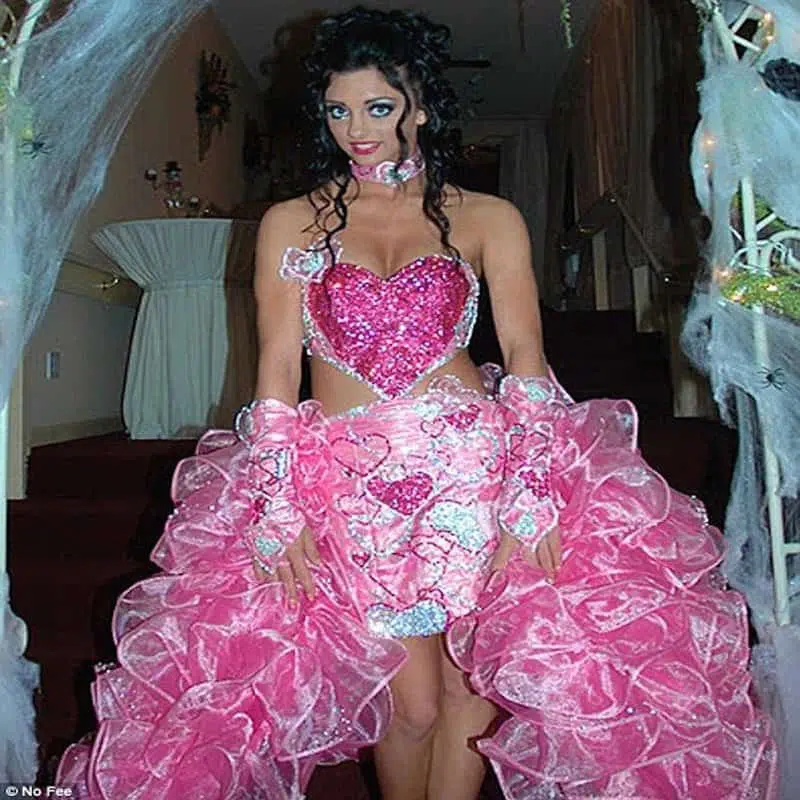 Absolutely! Hearts are often associated with love, so it's safe to say that this bride is head over heels for her groom! Gypsies are renowned for their extravagant and lavish weddings, and this dress perfectly embodies their flair for the dramatic.
It's a stunning creation that leaves no room for subtlety, showcasing their penchant for going above and beyond when it comes to celebrating love.
What Is Worse?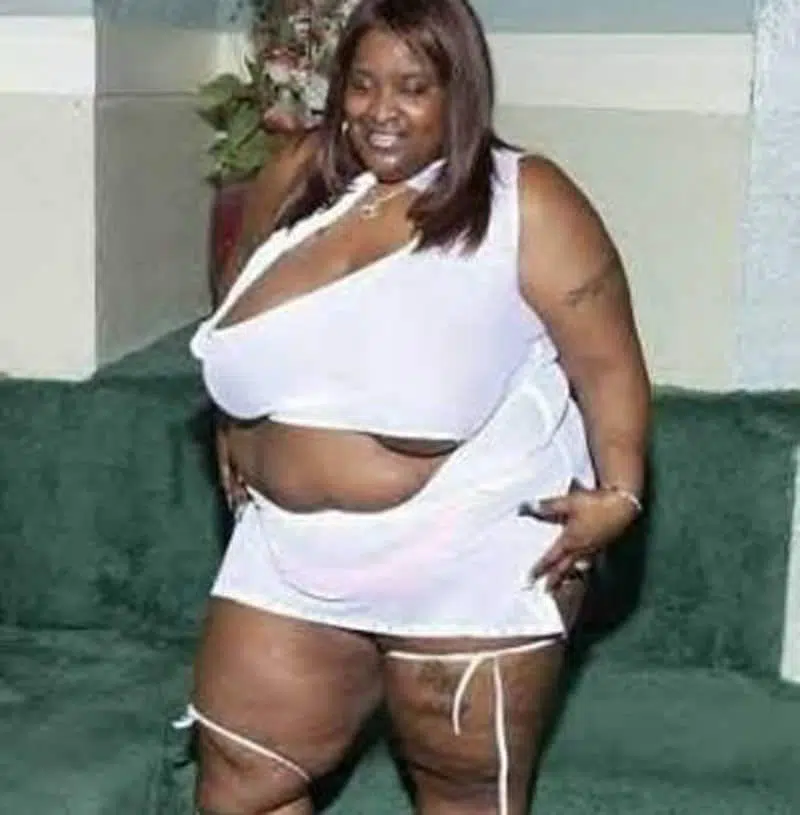 Now, that's quite the dilemma to ponder. What's worse: the fact that this woman's wedding ensemble consists of mere scraps of fabric, or the audacity of posing in a church while wearing such a revealing outfit? It certainly raises eyebrows and sparks debate about the appropriateness of attire for such a sacred setting.
Each person may have their own perspective on what constitutes appropriate wedding attire, especially when it comes to balancing personal expression and respecting the sanctity of a religious space.
Sixers Pride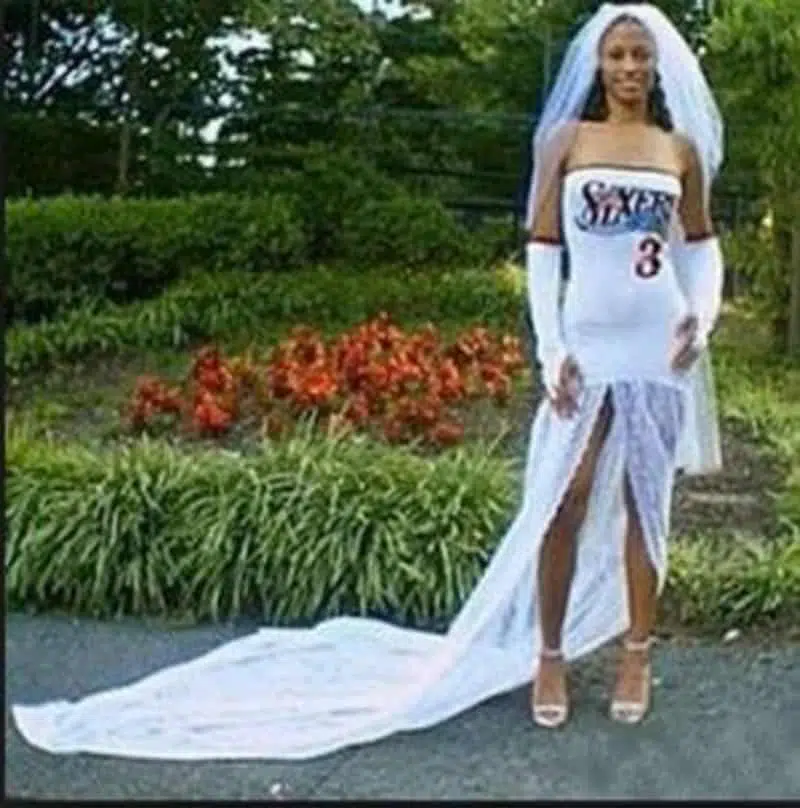 Absolutely! Some individuals have a deep, unwavering connection to their favorite sports teams. In the case of this bride, she wanted to ensure that there was absolutely no doubt about her allegiance on her special day.
With unabashed pride, she boldly showcased her devotion to her beloved team, leaving no room for speculation or uncertainty. It's a powerful statement that speaks volumes about the passion and loyalty she holds for her chosen sports team.
No Pins Or Needles Allowed At The Reception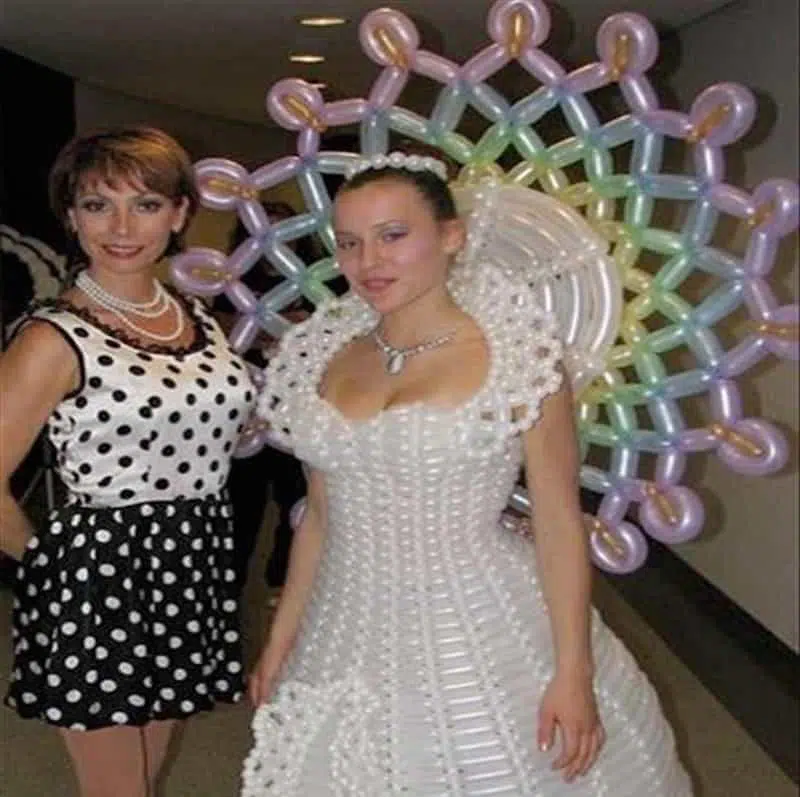 Absolutely! Creating a dress out of balloons certainly requires a considerable amount of skill and craftsmanship. The artistry and effort involved in bringing such a unique concept to life are truly remarkable.
However, it's hard to deny that a dress made entirely out of balloons is both visually captivating and undeniably peculiar. It's an intriguing juxtaposition between being aesthetically pleasing and inherently unconventional.
You May Like!