Homemade Pottery: Buying Guide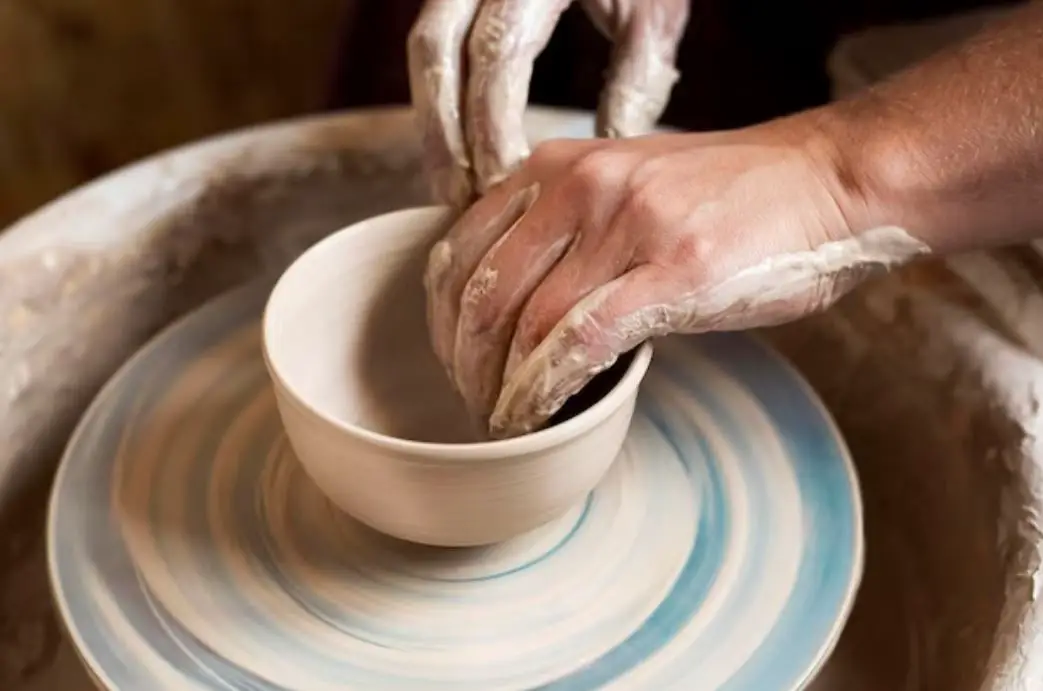 Adding extra class and elegance to your living space can be a challenging process. However, people underestimate the power of buying homemade pottery. The pieces feature unique designs and proper workmanship that has been passed down from past generations.
Homemade tableware and dinnerware can be expensive, especially if you want limited-edition pieces. You have to consider the price, design, functionality, and care instructions to ensure that you get good value for your money.
Herein, we take a deeper look at the main things to consider when purchasing homemade pottery. You will also find tips on where you can buy quality handmade pieces.
Factors to Consider When Purchasing Homemade Pottery
Budget is a crucial factor when buying homemade pottery. Remember, handmade pieces with unique designs can be costlier than generic pottery that's available at retail stores. Most of these items take weeks of hard work to curate. The design and curing process is done manually to ensure its quality and durability.
It is wise to do your market research when purchasing homemade pieces. You can visit the Supper Club webshop, one of the best online shops specializing in homemade pottery. This will keep you safe from overspending. Also, take time and create an inventory list to avoid buying the same thing twice.
Before buying a homemade piece, consider its functionality. Pottery isn't limited to just dinnerware, you can also buy homemade flower pots, vases, or fruit trays. The options available on the market are many. If you're spending big money on something, it is fair you put it to good use.
Look at the size and the design of the piece. Does it complement your household? For tableware items, do they complement your existing utensils? You don't want to buy homemade plates that are bigger than your existing soup bowls and cutlery.
Also, ensure that the pieces fit into your kitchen cabinets. Some homemade pottery pieces come in irregular shapes as part of the design. Handling, cleaning, and storing such items can be challenging.
Material and build are crucial to the durability of the pottery. Most homemade pottery pieces are made using different types of clay. You will also find items made using clay with a combination of other materials to boost durability and aesthetics.
Bone china pottery is highly sought after and is very expensive. The material contains a mix of animal bone ash, china stone, and china clay. The process of curating dinnerware using bone china is lengthy, but the outcome leaves a delicate texture with a translucent quality.
Read the care instructions from the artist or manufacturer. You will be spending top dollar for quality homemade pieces with unique designs. Their durability will depend on how well you maintain the pieces. Avoid buying pieces with delicate designs for daily use. Chances are that wear and tear will kick in and the design won't hold out for long.
Pro tip: Don't haggle too much when buying from independent potters at trade fairs or festivals. Understand that they have put long hours of work into their craft. This will also leave the artisan demotivated if they feel that they are not getting good value for their work.
Where You Can Buy Quality Homemade Pieces
Flea markets are a good hunting ground if you fancy a treasure hunt. The chances of getting quality homemade pottery are low, but you can find your luck if you check in often. The prices are lower, but chances are that you are buying second hand dinnerware. Ensure that you check the item well for any scratches or cracks before purchase.
Visit pottery studios, art fairs, and artisan markets in your area. Most newbie local artisans showcase their works at local fairs to help build their brand. The good thing about checking out local pottery studios and art fairs is you get to meet the potters and talk about their works, inspiration, and products.
Online pottery shops are another place where you can get quality homemade pottery. The best thing about online shops is that you can get products from world-renowned potters. Read reviews and customer testimonials before purchasing items from an online shop. Focus more on the quality, delivery terms, and customer support service if you are shipping the products from out of state.
Art festivals and craft fairs also happen once in a while. However, if you happen to come across one, don't hesitate to check out some of the products on display. The festivals feature various potters and artists, so the range of items available is wide and diverse. You can get quality and unique pieces for a fraction of the price at art festivals.
If you love DIY and getting your hands dirty to quench your creative thirst, join a pottery studio. You will get a chance to design and build your pottery. Most pottery studios run a beginner program to get you familiar with the process of making handmade pottery. This is an innovative way to learn a new skill and build stuff for your kitchen or home without spending much.
Another option is to hire a potter to make your pottery or dinnerware. You can also borrow ideas from Pinterest and add in your specific design or color preferences. The artisan will make the pieces and you can pick them up after they are done.
Check out pottery forums and social media groups for updates on upcoming art festivals and trade fairs. You will get a first chance to bid for limited-edition pottery before they are placed up for sale on the potter's website.
Summing Up
Whether you're a seasoned collector or just starting your pottery journey, the world of homemade pottery offers a treasure trove of creativity and artistry waiting to be explored.
Investing in homemade pottery is a creative way of making your living space more aesthetically pleasing. The pieces can be used for both formal and informal occasions when you want to keep the theme classy and elegant.
Homemade items are more expensive than regular dinner sets you will find at your local retail store. Take your time to inspect the quality of each, especially if you are buying a few at once. Also, consider the functionality of each item. You don't want to end with expensive pieces stacked in your kitchen cabinet collecting dust because they are unusable.