A Remarkable Encounter: Eagle, Fox, and Two Cats Unite on an Alaskan Porch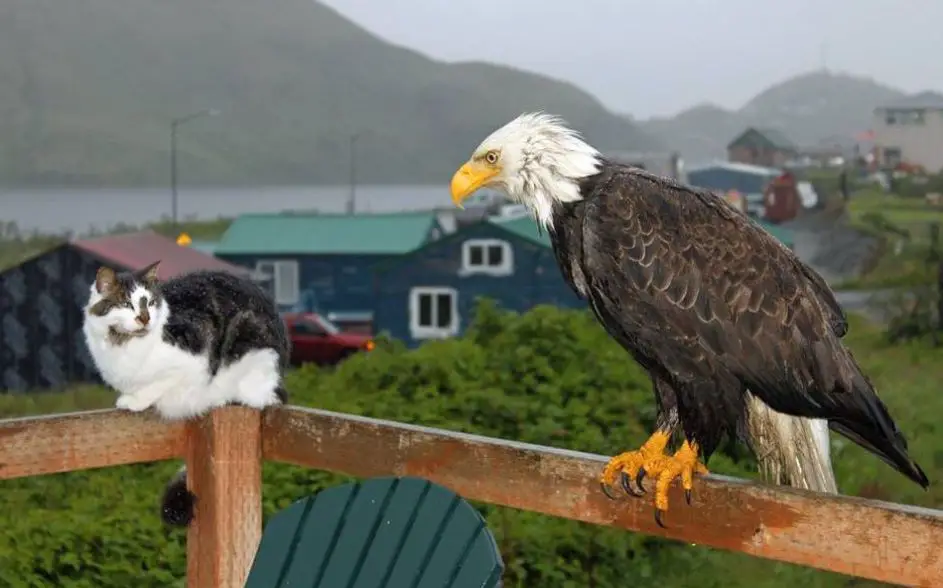 In the pristine wilderness of Alaska, where sightings of eagles and foxes are relatively common, there exists a heartwarming tale that defies the ordinary.
It's a story of a bald eagle, a wild fox, and two domestic cats coexisting peacefully on a porch, a spectacle captured in an adorable video by Pam Aus.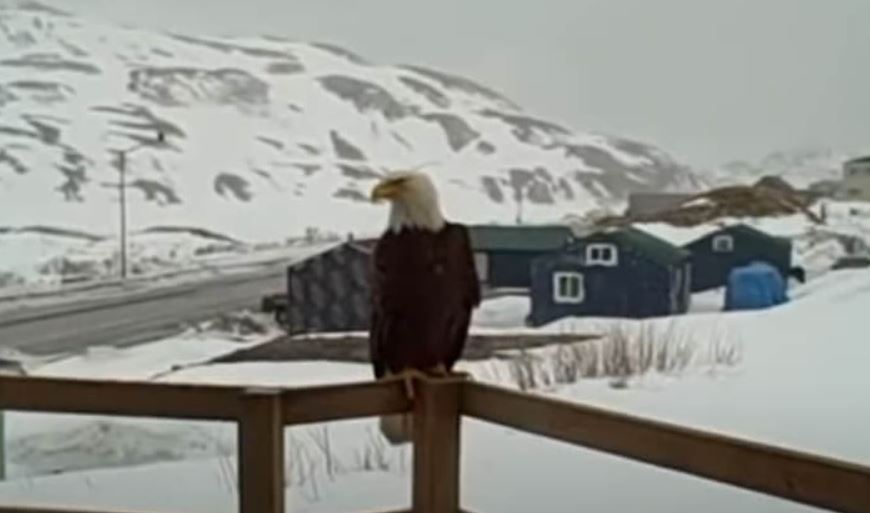 The Unlikely Gathering
Alaska's untamed beauty often brings together the majestic and the wild, but witnessing these creatures harmoniously share space with domestic pets is truly exceptional.
Pam's video offers a glimpse into this extraordinary tableau.
On one side of the porch sat Gizmo, Pam's social and friendly cat, seemingly unfazed by the presence of unexpected visitors.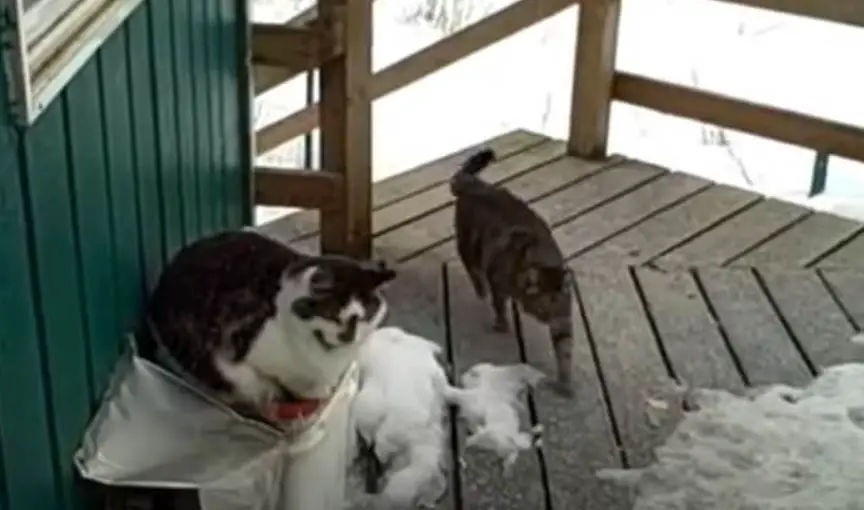 Suitcase, the other domestic cat, was on a journey from the snowy outdoors to the cozy home, and the curious fox contemplated joining the indoor party.
"Do you want to come in?" Pam extended an invitation to the inquisitive fox. This moment of interaction was captured on the 25th of March 2012, and the resulting video went on to amass over 350,000 views.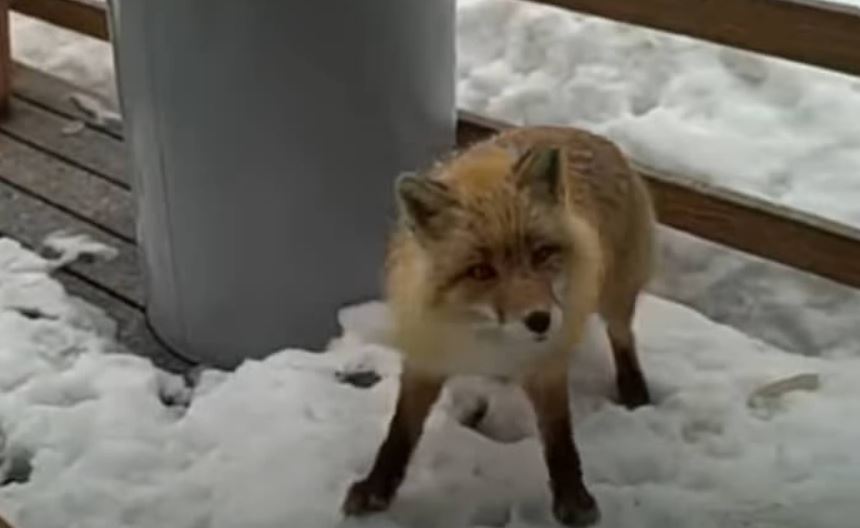 An Odd Friendship
What makes this encounter even more endearing is the sense of camaraderie among these diverse creatures.
The animal kingdom continually surprises us with its capacity for forming unique bonds. Despite the initial disbelief that such a gathering could occur, Pam Aus found herself witnessing a magnificent sight right on her back porch—a bald eagle, a fox, and her two cats, all united in an unusual friendship.
The Beauty of Nature's Surprises
While eagles and foxes are not uncommon sights in Unalaska, Alaska, the charm of this story lies in the unexpected closeness they shared with domestic pets.
Pam's cats, Gizmo and Suitcase, may be social, but their encounters with wild foxes and bald eagles were beyond anyone's expectations.
On a snowy afternoon, Pam heard a commotion on her back porch and ventured out to investigate. What she found was a testament to the remarkable surprises that nature can offer.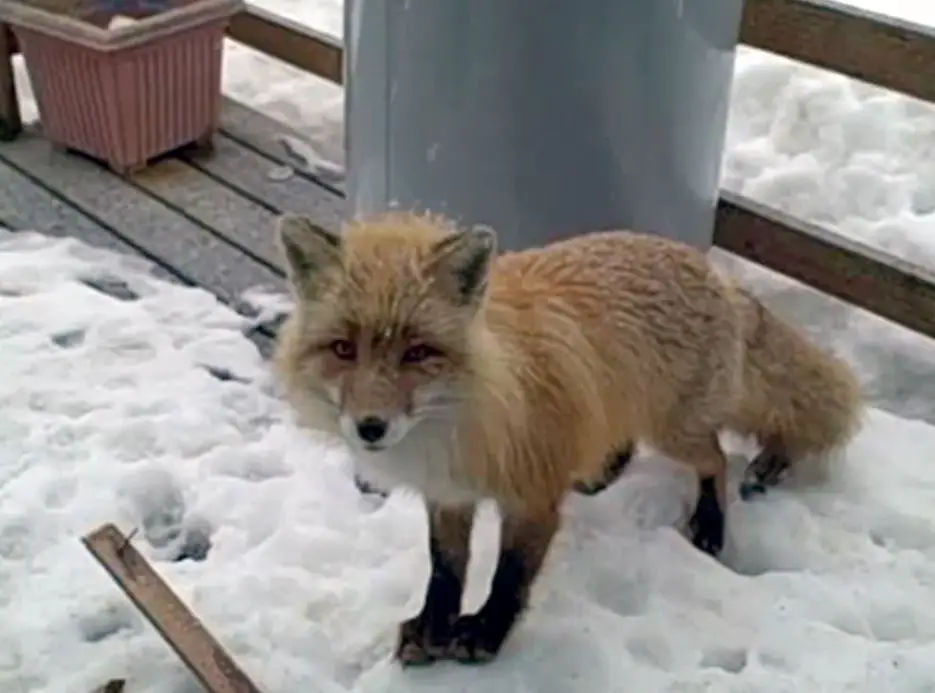 In the realm of the wild, where eagles soar and foxes roam, and in the comfort of a home where domestic cats reside, the boundaries blur, and friendships form.
Pam Aus's video reminds us of the boundless wonders that the animal kingdom presents, even in the most unexpected places.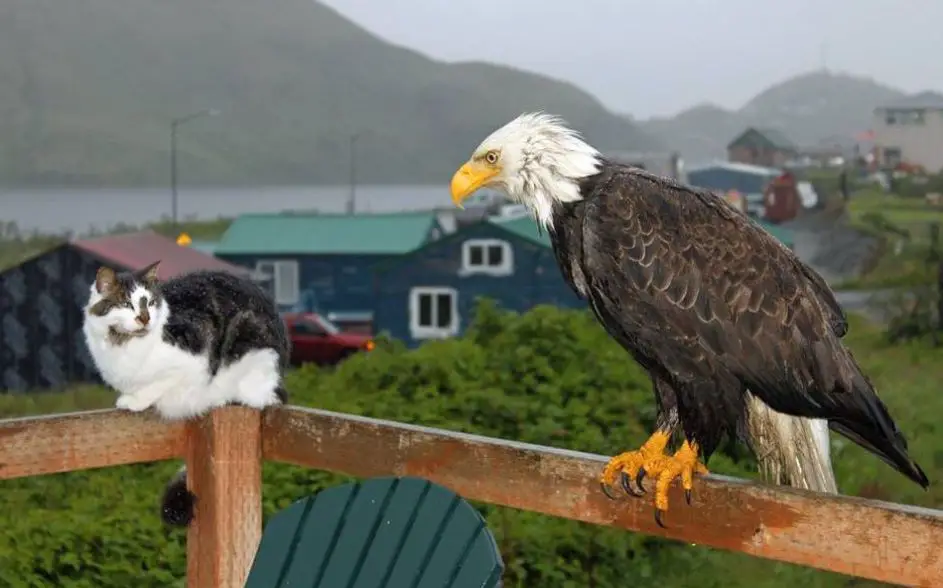 You May Like!