Dressing for the Tall and Handsome: Essential Styling Tips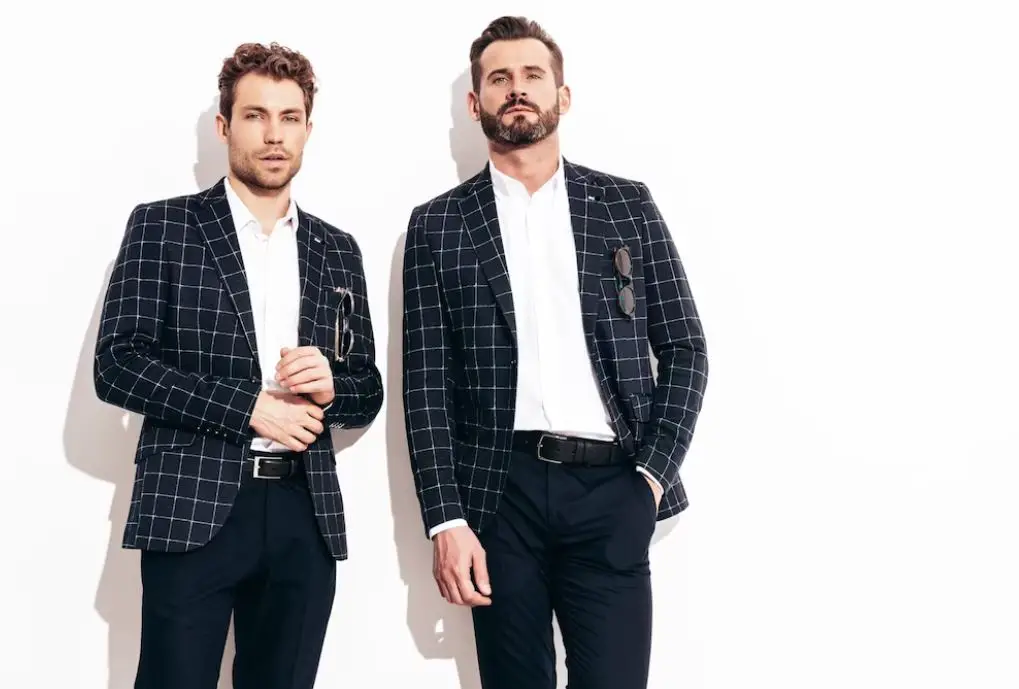 Are you tall and looking to dress to impress? If so, it can sometimes feel like a challenge trying to find clothing that fits comfortably and looks stylish.
You've likely encountered a lot of joggers, sweatshirts, and other options from the oversized section that simply don't work—they make you look more like a little kid wearing his dad's clothes than an adult standing out in style!
Fortunately for us, handsome elites at our height, some great styling tips and fashion trends are available tailored specifically for tall men.
From the right blazers all the way down to your choice of footwear and everything else in between, this guide will walk you through every step of creating your own unique signature look among family gatherings or high-profile events, should you desire.
Choose the right fit. Tall men should focus on finding slim-cut clothing tailored to their body type
As any tall man can attest, finding clothing that fits their frame well can be a real challenge. Baggy, ill-fitting clothes not only look unflattering but can also make the wearer uncomfortable and self-conscious.
The key to finding the right fit for tall men is to focus on slim-cut and tailored clothing that complements their body type.
Whether it's a tailored blazer or a pair of slim-cut trousers, the right fit can make all the difference in the world.
Don't be afraid to go for bold colors and prints; they can add visual interest and make you stand out in a crowd
If you want to make a statement with your fashion choices, why not incorporate bold colors and prints into your outfits?
While it can be tempting to stick with neutral tones and classic patterns, taking a risk with something eye-catching can pay off in spades. You can turn heads and stand out in a crowd with the right combination of hues and designs.
Plus, wearing something that truly speaks to your personality and taste can give you a confidence boost like no other.
Invest in quality basics like white dress shirts and dark jeans
Investing in quality basics is one of the smartest fashion decisions you can make. Take, for instance, the classic white dress shirt and dark blue jeans. These two pieces are the foundation of any versatile and timeless wardrobe.
A white dress shirt is an elegant staple that can be dressed up or down, from the workplace to a night out on the town. Paired with a classic pair of dark-wash jeans, you have a polished yet effortless ensemble.
Quality pieces will last a long time, save you money in the long run, and make getting dressed in the morning more straightforward. So, instead of buying trendy clothes that you'll only wear once, invest in wardrobe essentials that are timeless and versatile.
Accessorize: Pick out statement pieces such as ties, pocket squares, cufflinks, and belts to add personality to outfits
Looking to add some personality to your outfits? One of the easiest ways to do so is by accessorizing with statement pieces. Whether you prefer ties, pocket squares, cufflinks, or belts, there are plenty of options to choose from to make your outfit stand out.
Adding a pop of color with a bold pocket square or showcasing your unique style with a funky belt buckle can truly elevate an outfit from ordinary to extraordinary.
With so many options available, accessorizing is a fun and simple way to show off your personality through your wardrobe.
Don't forget about footwear. Tall men should look for shoes with thicker soles to give them some extra height
For tall men, finding shoes that fit well and add extra height can be challenging.
While you may be tempted to simply grab a pair of stylish shoes that catch your eye, it's important to consider more than just their appearance.
Thick-soled shoes are a great option for those looking to add a few inches to their height. Not only do they offer added height, but they also provide more cushioning and support for your feet.
With the right shoes, you'll be able to step out confidently, feeling taller and more comfortable than ever before.
Don't forget that footwear is just as important as any other piece of clothing, so pay attention to the soles and level up your shoe game.
Have fun with it! Experiment with different looks until you find one that works for you
Once in a while, it's good to shake things up a bit and try something new. This philosophy applies just as much to your personal sense of style as it does to any other aspect of your life.
There are so many different clothing styles for tall men, makeup trends, and hairdos to experiment with that you're sure to find at least one that catches your eye.
Don't be afraid to step outside your comfort zone and try something that really speaks to you, whether it's a bold red lip, an edgy haircut, or a quirky fashion accessory.
The great thing about fashion and beauty is that they always change, so you're never stuck with one look forever. Have fun with it and enjoy the journey of discovering the perfect style for you!
All in all, tall men must find pieces that help enhance their height and match their body type. With the right fit and quality basics, tall men can be confident knowing that they always look their best. And don't forget, a fashion-forward ensemble is incomplete without the perfect accessories.
Also, having the right footwear can take your look to the next level and make you stand out in a crowd. Have fun experimenting with different looks until you find something that reflects your style.