7 Benefits of Building a Pet Grooming Business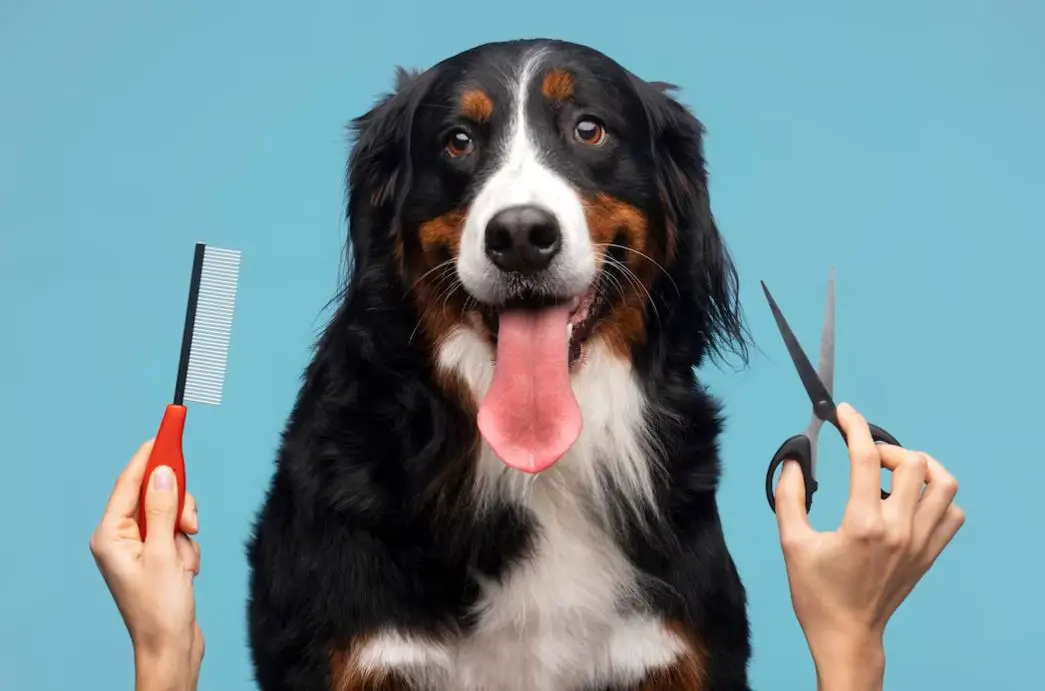 Are you an animal lover looking to turn your passion into a business? Have you ever considered starting a pet grooming business but weren't sure it was right for you? Pet grooming can be challenging, but the industry is thriving and offers entrepreneurs numerous advantages.
From giving owners peace of mind that their beloved four-legged family members are being well cared for to making you some serious cash, running a pet grooming business can be the perfect opportunity for those who have always had an affinity for animals.
In this blog post, we'll explore the benefits of setting up shop in the ever-expanding world of animal care through insights on how starting a pet grooming enterprise could benefit you and your customers. So, if you love domesticated four-legged friends, read on!
Passion and Business
For most business owners, nothing beats working on something you're passionate about. If you love and care for animals, especially dogs and cats, then a pet grooming business might be your best venture!
Most pet owners consider their furry friends family, with some even believing that pets are better than most people (sometimes true). These innocent and loving creatures are like people who deserve to live in comfort. One way to provide a high level of care is through professional pet grooming, and that's where you can come in!
If you're incredibly patient with animals with an unexplainable calming presence that makes dogs and cats feel at ease with you, it might be a sign pushing you in the right direction.
Flexible and Versatile
Owning a pet grooming business means you can offer your services in plenty of ways. The most practical or common would be opening a shop in a location accessible to everyone. Obviously, it's best to choose a location that's by the road for maximum visibility!
You can improve it even further by looking for decals on store windows, which you can customize with your logo and other animal-friendly designs. It's a simple yet memorable form of outside display as well!
If you prioritize the convenience of your customer base, you can also offer a mobile pet grooming service, which is precisely what it sounds like! As long as you have a vehicle capable of carrying your grooming tools and supplies, you can reach out to customers who prefer having their pets groomed in the comfort of their homes.
Variety of Services
You'll be surprised that some pet owners are open to using only a particular service for their furry friends due to many reasons. For instance, they'll get the complete package except for nail trimming if they know their pets don't like strangers to cut their nails.
Typical pet grooming services include:
Bathing
Brushing
Nail trimming
Eye and ear cleaning
Hair trimming
De-shedding
Teeth brushing
You can also offer using luxury or standard products, with or without perfumes, applying tick solutions, etc. It depends on your scope of capabilities and what your customers need. Once you know what to offer, display them outside your store using window decals or promotional signages for people to see!
Plenty of Demand
Did you know that over 86.9 million or 66% of U.S. households own a pet? That's a lot, and you can take advantage of these numbers by starting a pet grooming business. A pet owner who loves their pups and kitties will always get their furry pals groomed, and you can be their go-to if you provide high-quality services!
Of course, it'll highly depend on your location. If you live in an urbanized area, it's best to research your competition and the best place to set up shop. However, consider running a mobile service if you're in rural areas since it allows you to go to your customer's house instead. You'll have to adjust your prices since you'll be factoring in your travel expenses for the added convenience.
Full-Time or Supplemental Source of Income
The best thing about owning a pet grooming business where you're the only employee is you can take on as much or as little workload as you want. Its flexibility allows you to gauge your working hours depending on the demand.
Other benefits:
Work only as needed
Complete control of your time
Convert to full-time anytime
Once you plan on going full-time, having some staff to work with you is necessary. A consistent client base is also best to ensure you retain income. Be mindful of your customer base, so offer competitive pricing and consistent excellent services at all times!
Expansion Possibilities
Another great idea you can apply in your business is to cater to other needs of pet owners. Apart from solely focusing on pet grooming, you can expand your services into different areas.
Once you've established your business and have many employees, you can start thinking about incorporating any of the following:
Pet sitting
Pet kennel or hotel
Dog Walking
Pet store
It's essential you think about these expansions first. Do you have a solid customer base? Are you ready to fund these additional services? Make sure you answer these questions before taking a step further.
Fill in a Niche in Your Community
Pet services are already booming, but you can always establish your identity by filling in a niche. There might be veterinary hospitals and dog supply shops in your area, and competing against them is only necessary if you offer the same services.
The next best thing would be partnering with them, such as setting up events. Free check-ups could be supplemented with a standard pet grooming service consisting of bath, hair trimming, nail cutting, and tick solutions.
You can offer your services during the holidays together with a dog kennel. For example, you can give a free or discounted Christmas package for every pet groom they book.
It could be something like a bandana, Santa hat, and cologne sprays as an add-on to make their holidays even more special! At the same time, dog kennels offer 10% off in their holiday packages if their owners leave their pets during their vacations!
Start Your Pet Grooming Business Now
If you're still in the planning phase and want extra insights if you're doing the right thing of starting a pet grooming business, let this list of benefits be your guide. It's different for everyone, as numerous factors must be analyzed beforehand. However, surviving in this industry isn't impossible as long as you're prepared!