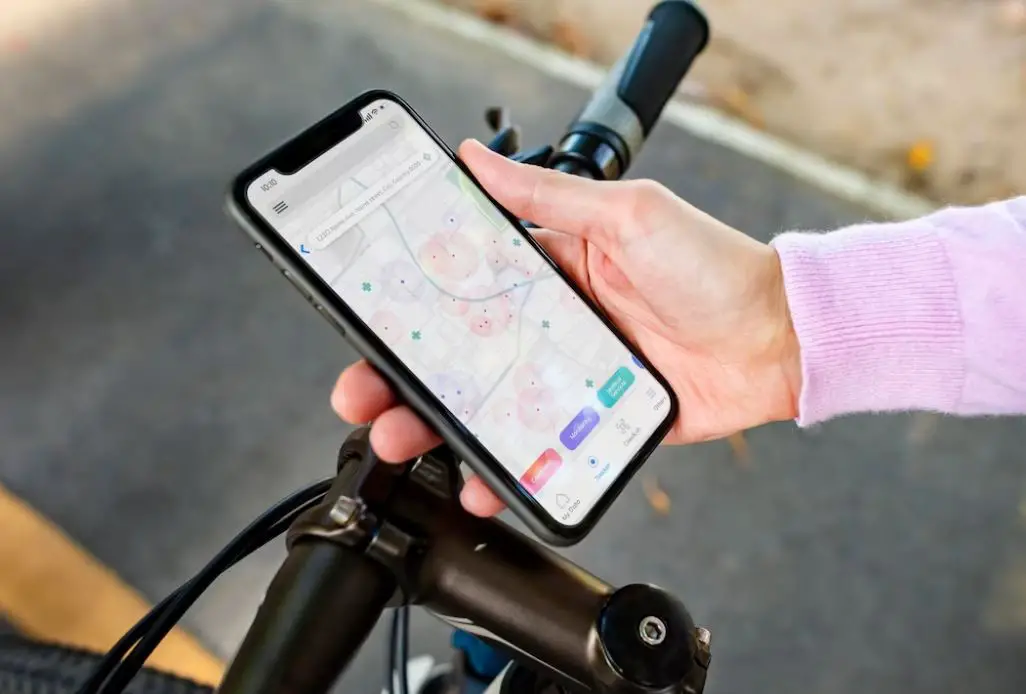 While cycling is a fully professional career in itself, there are millions of people who participate in cycling daily. This is because it offers a cost-effective and practical way of achieving physical fitness. If you are already, or aspiring to be, one of those million people, then it is time to befriend cycling apps.
The unique cycling apps are designed to help cyclists improve their cycling by getting real-time insights into their rounds and overall performance. There is no shortage of applications for cyclists; in fact, it is difficult to sort the wheat from the chaff as many more are released with each passing day.
However, you needn't worry. This article is specifically crafted for all cycling enthusiasts looking for the best applications that can help them make the most of their cycling venture. But before we get on to the list, it is essential to remember that in order to run any of these applications, you need internet- As in, super good internet. Therefore, make sure you have reliable internet at your disposal.
For example, anything like Cox Internet should be the priority that allows keeps you on top of everything with its exceptional internet. Moreover, in the event of internet outages, you will have its customer service at your back. And if you are a Spanish speaker, you may request Cox servicio al cliente and get your problems sorted out.
Anyway, let's check out the applications that will get you going with cycling right away.
Strava
Swedish for strive, Strava barely needs any introduction owing to its impressive popularity. It is a popular GPS cycling app that is popular for its ability to track rides while traveling, recording speed, time, and distance.
Unlike Google Maps, you can turn on this app, put your phone in your pocket, and get going. What's more, you can link your phone to the bike computer, upload your data, and earn trophies for accomplishments.
Moreover, it is also a fitness sharing platform, where you can upload photos and videos, track others' progress, and support them in achieving their targets. If you want to get more detailed insights into your training, you may get a subscription.
In all honesty, every quid it costs a month is worth it. It helps you monitor freshness and fatigue, and get insights into useful metrics, such as relative effort. This helps you understand how hard you are trying.
Wahoo Fitness
Wahoo Fitness is another fitness tracking application that you can use to track over 34 kinds of workouts. The best attribute of Wahoo Fitness is that it works well with other tools. For example, it pairs easily with Bluetooth sensors, including heart-rate monitors, progressive power meters, and speed sensors.
Exceptionally, you can upload your data on other cycling apps, such as Strava, Training Peaks, MapMyFitness, and MyFitnessPal.
Training Peaks
Training is a useful app that allows you to create training and add comments about progress. If you are self-coached you may use it yourself, and if you are under the supervision of a professional coach, then you may ask him to use it to help you complete training efficiently.
Flare
When cycling, you cannot vote out the chances of incidents. Therefore, it is important to buckle up to prevent any possible threats. But how do you do that? Flare- the savior. Flare is a safety cycling that comes with interesting features, such as incident detection, and incident prevention, by informing other users of your whereabouts. This is fairly a new application, launched on November 2019, but it has been doing really well.
Cyclemeter
Somehow similar to Wahoo Fitness, Cyclemeter is a fitness tracking application that offers a wealth of customizable options during the ride and can get a comprehensive report after the ride. The matter of fact is that it is highly accurate and has exemplary features to pique the interest of cycling enthusiasts.
It is very easy to import and export maps on Cyclemeter, and it works well with Strava, Facebook, Twitter, and other applications.
If you are a passionate cyclist, there are some cycling apps that can help you plan your ride, guide you through it, or analyze it afterward. Check out some of the exciting cycling apps mentioned above, and get yourself going.