27 Photos from the Ukraine War that will Break Your Heart !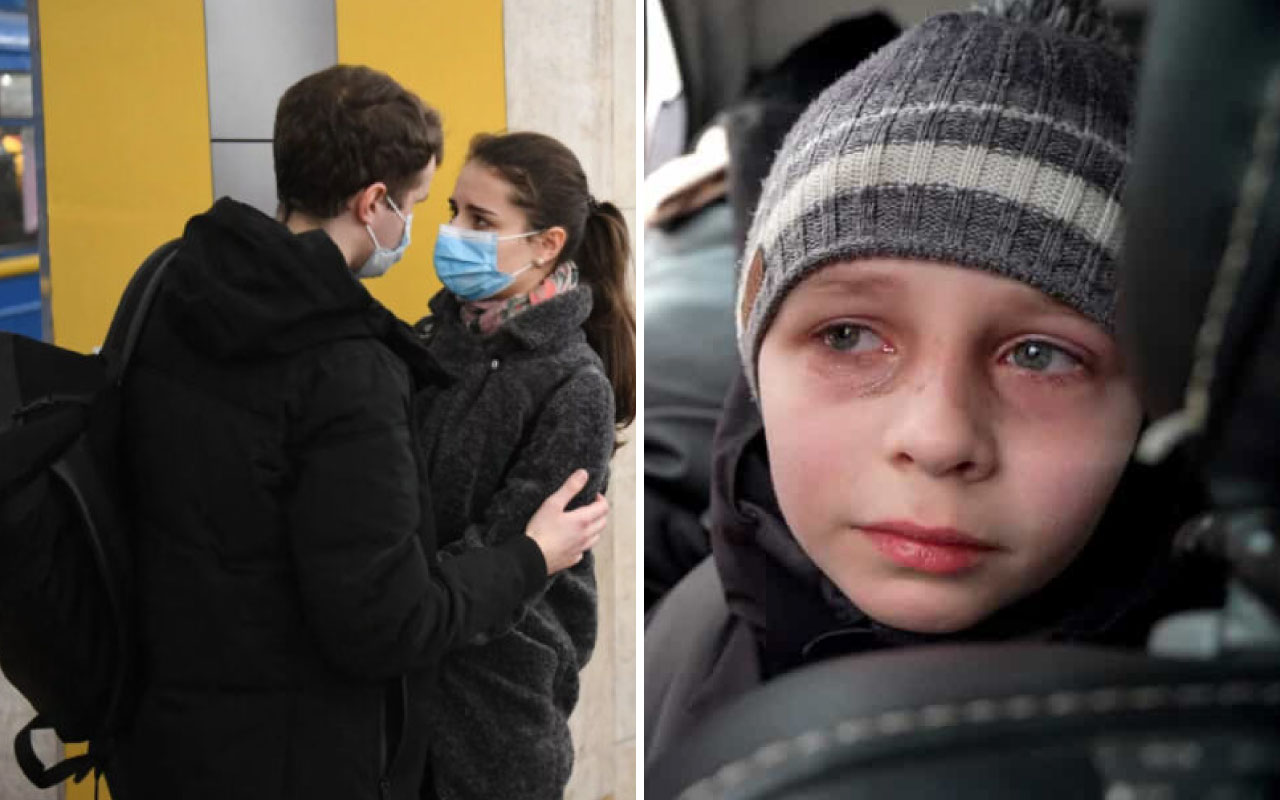 01. A photo taken during Russia's invasion of Ukraine shows a mother and her child escaping the city of Kyiv on the back of a bus.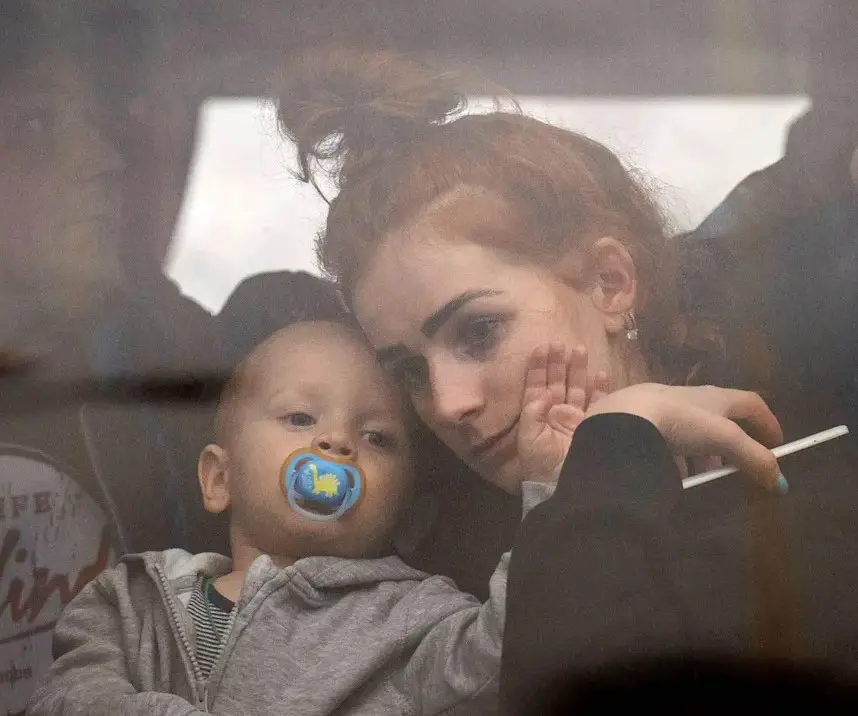 02. One resident of Kyiv remarked to the journalist for NBC News, Richard Engel, that "kids are crying, moms are shouting, and this terror is so insane." "There is a lot of fear among people."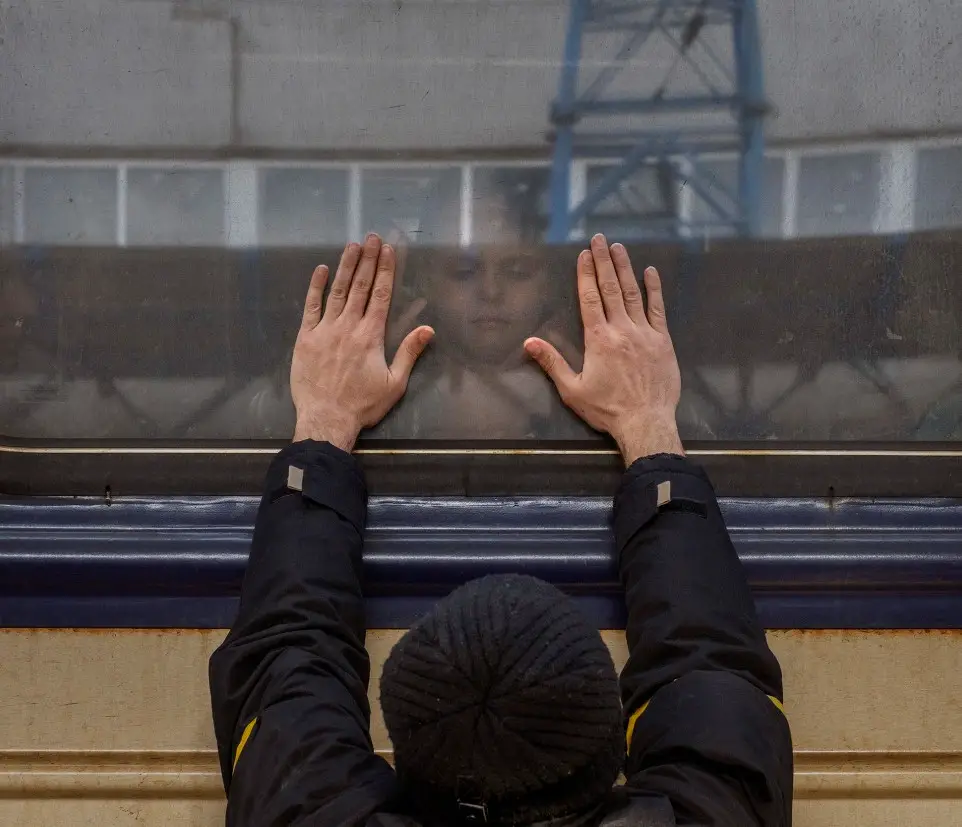 03. Surrogate pregnancy in Ukraine resulted in the preterm birth of twin boys. At 32 weeks, Lenny and Moishe were welcomed into the world at a hospital in Kyiv.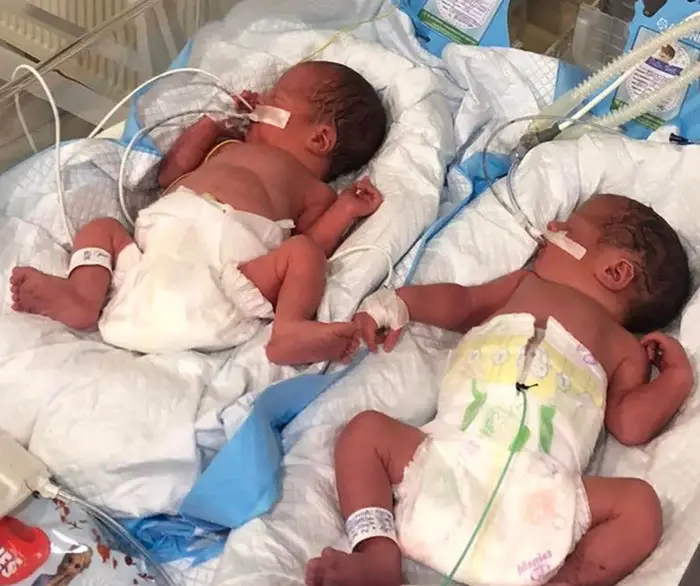 04. On the morning of February 24, 2022, a couple is seen discussing with each other while waiting at a metro station in Kyiv.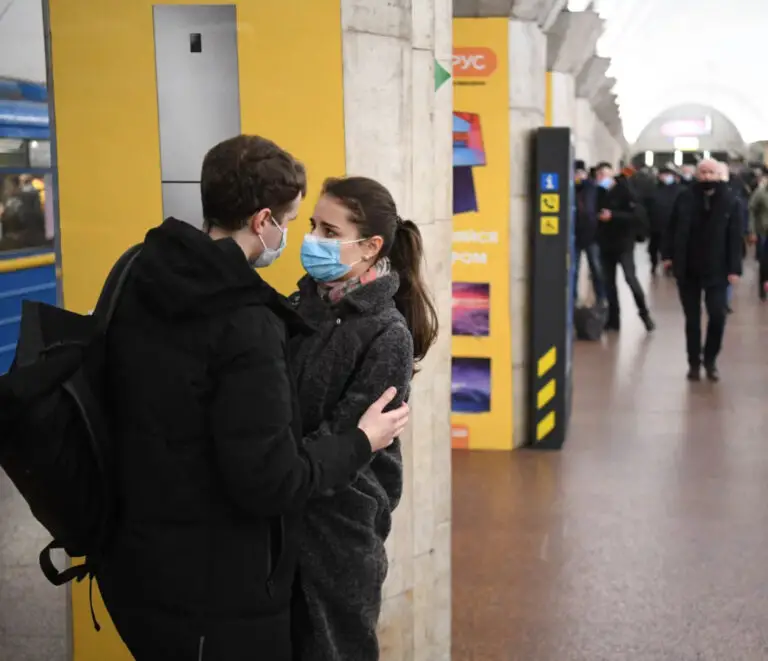 05. The heartbreaking scene of a father in Ukraine waving farewell to his little daughter as she boarded a bus to move to a safe area. The father chooses to stay behind and fight.
06. On Thursday, February 24, 2022, a lady walks with her infant in her arms as she boards a bus to travel away from Kyiv, Ukraine.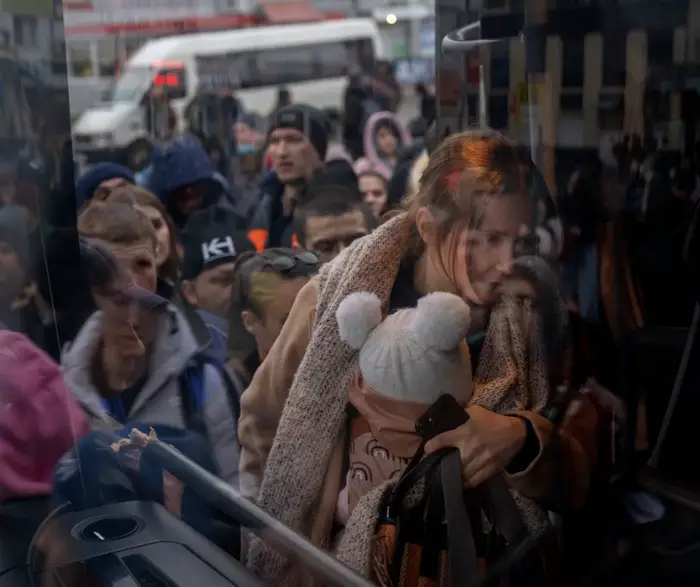 07. During an attack by Russian forces on Thursday, February 24, 2022, in Mariupol, Ukraine, one youngster is seen sleeping on a chair while others roam about in the bunker.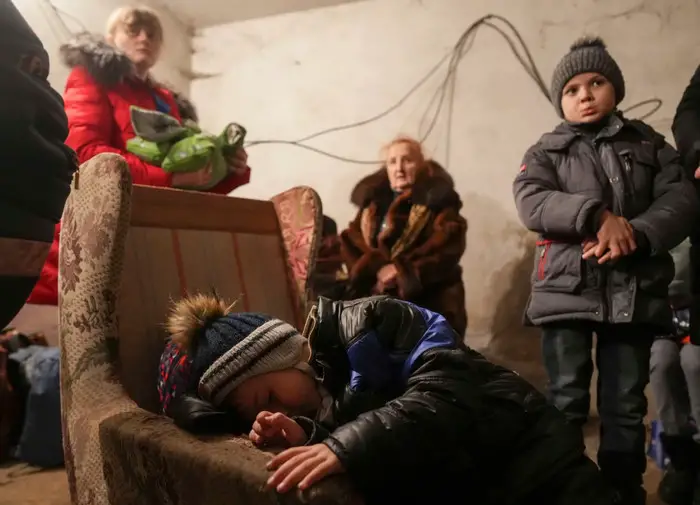 08. On Thursday, February 24, 2022, a mother and her daughter are seen waiting for a train as they make their way out of Kyiv, Ukraine.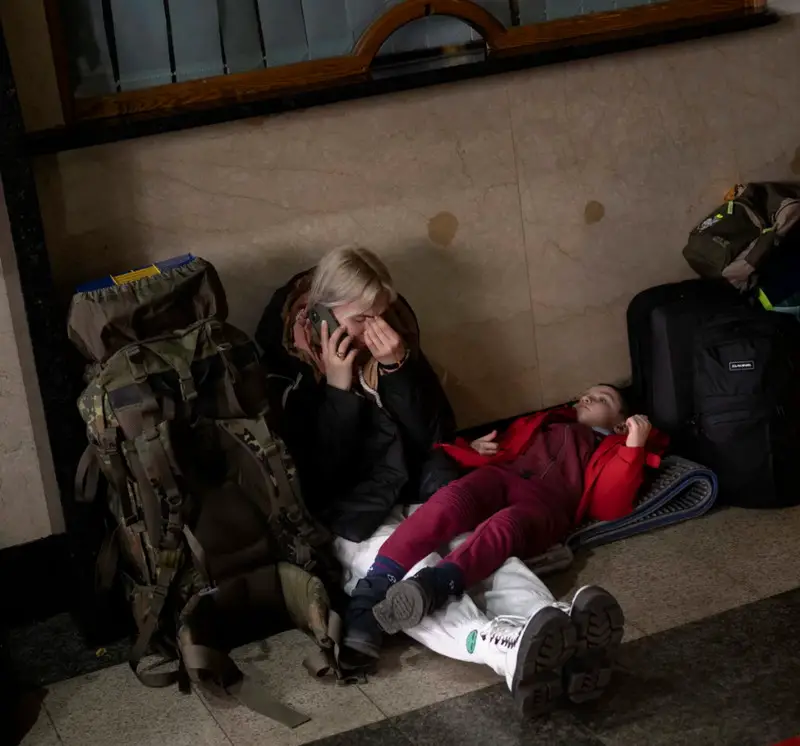 09. On February 24, smoke was seen rising from a military airfield in Chuguyev, which is located close to Kharkiv in Ukraine.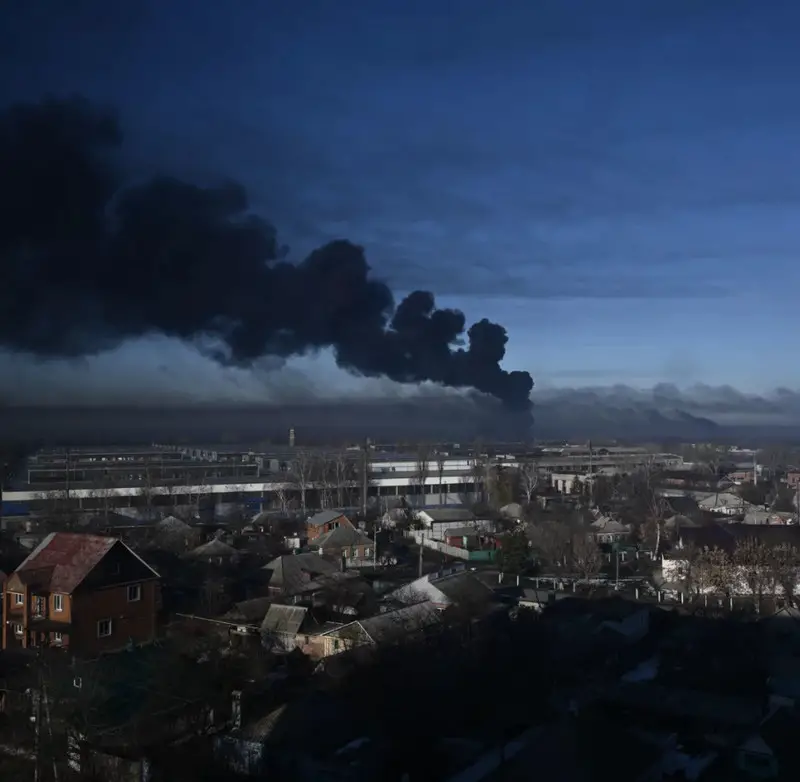 10. A youngster wept and the tears fell to the ground.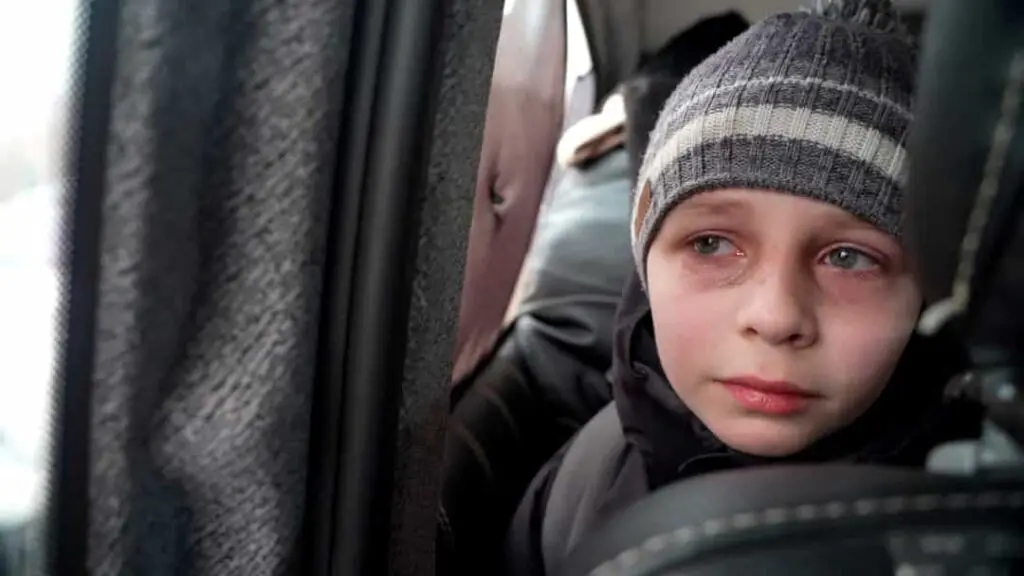 11. On March 2, 2022, a photograph was taken in Kyiv of a couple hiding out at a metro station that was being served as a bomb bunker.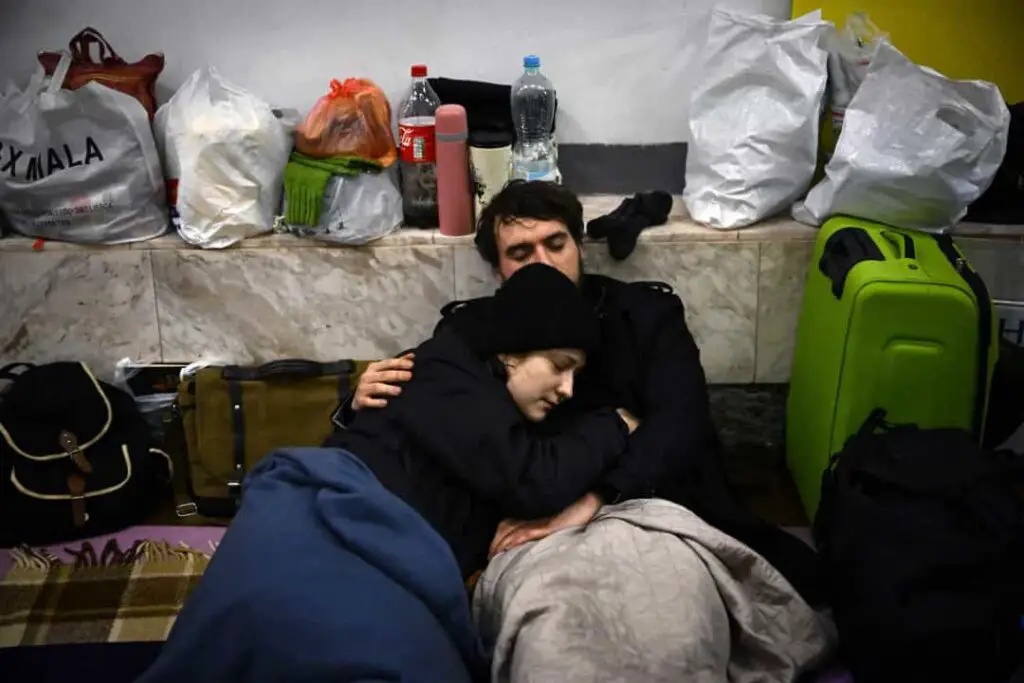 12. At the Romanian border crossing in Siret, a mother was seen sobbing while attempting to take her children and leave the country.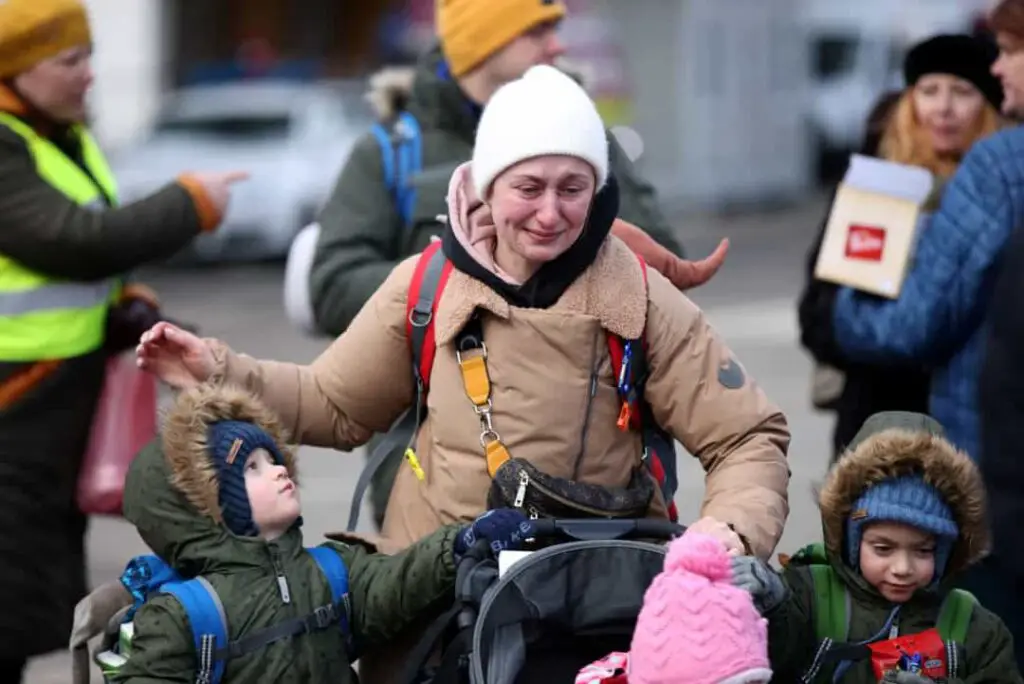 13. After a missile strike in Kyiv, an elderly citizen inspects the destruction in her flat, which was located on the same block as the attack.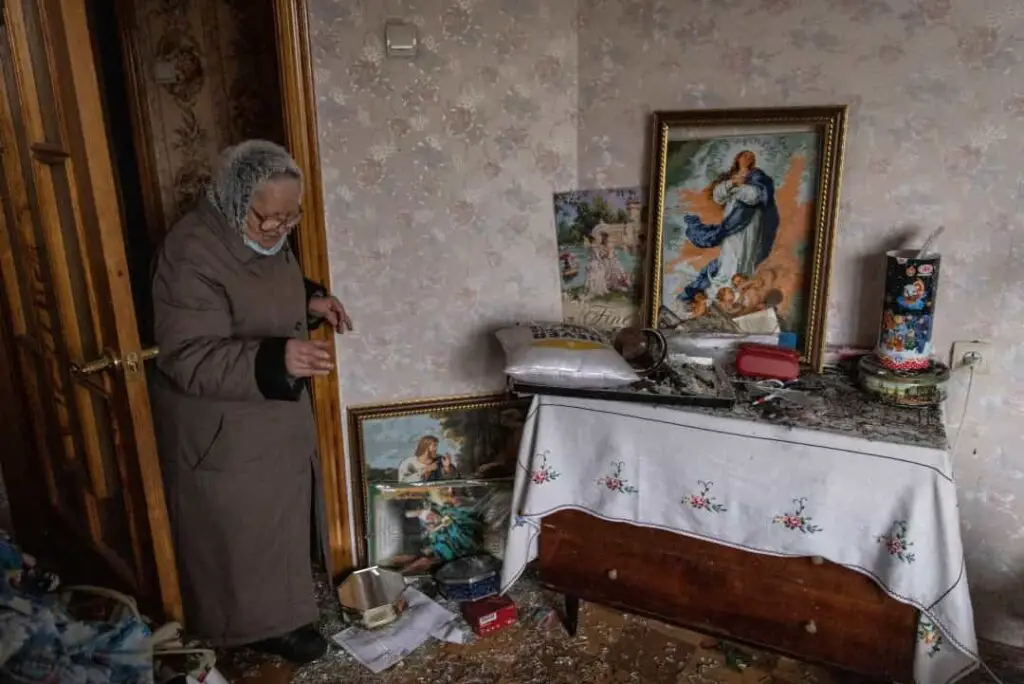 14. In Kyiv, a young child can be seen playing on a swing in front of a heavily damaged apartment structure.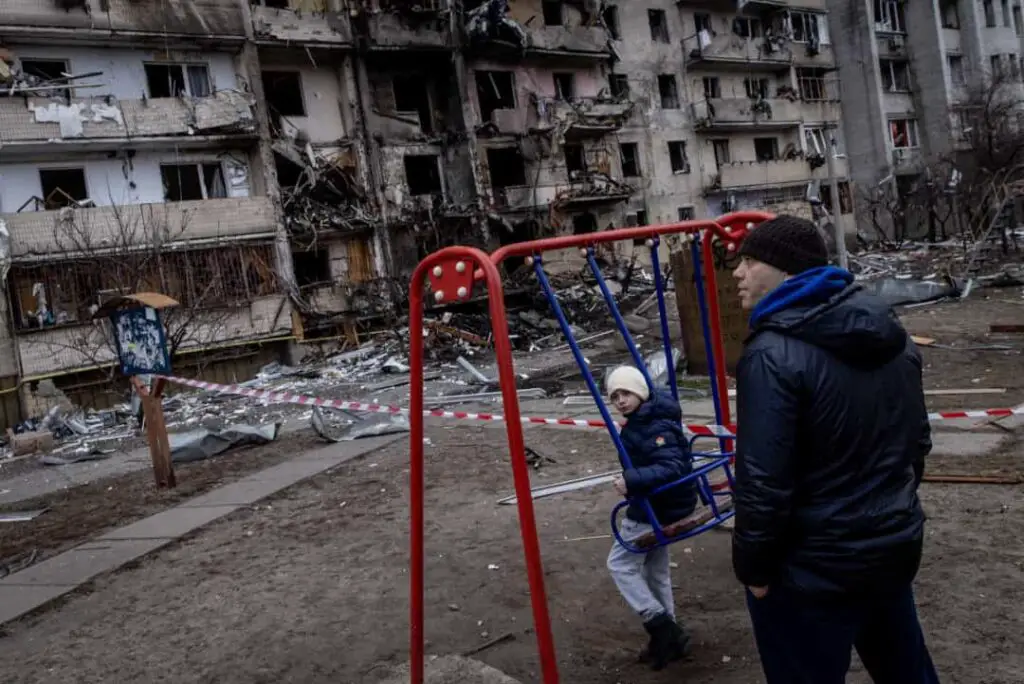 15. On February 28, 2022, in Przemysl, Poland, a temporary camp is where a refugee woman was seen holding her pet dog.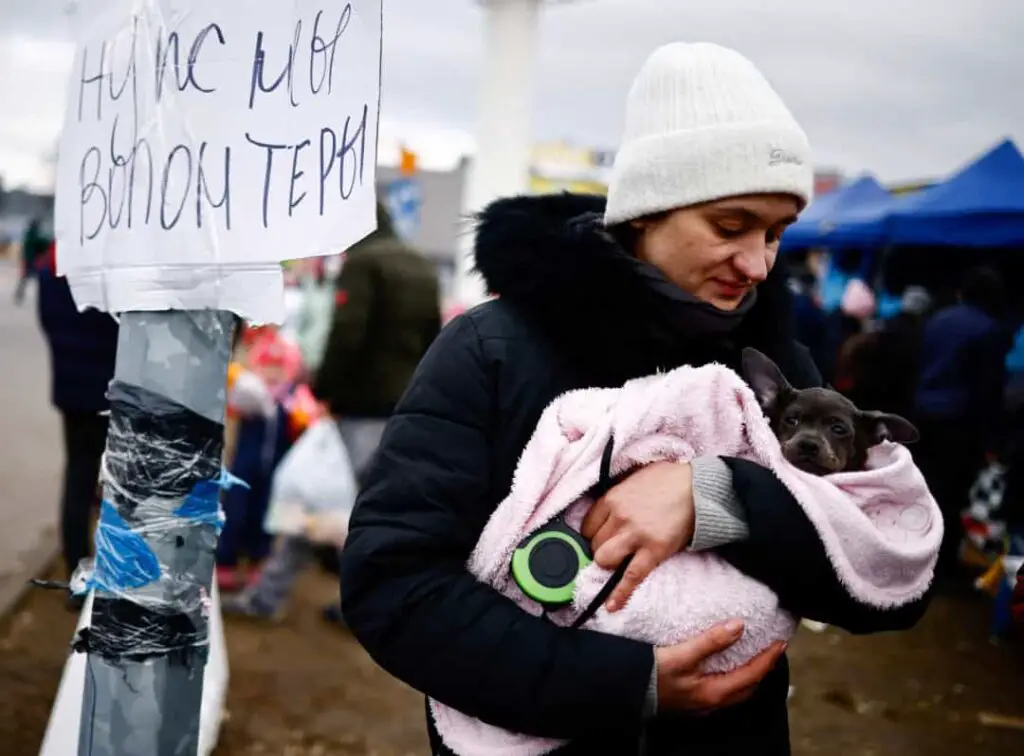 16. In Kyiv, the basement of a maternity hospital that has been transformed into a medical ward is where a father is seen holding his newborn kid.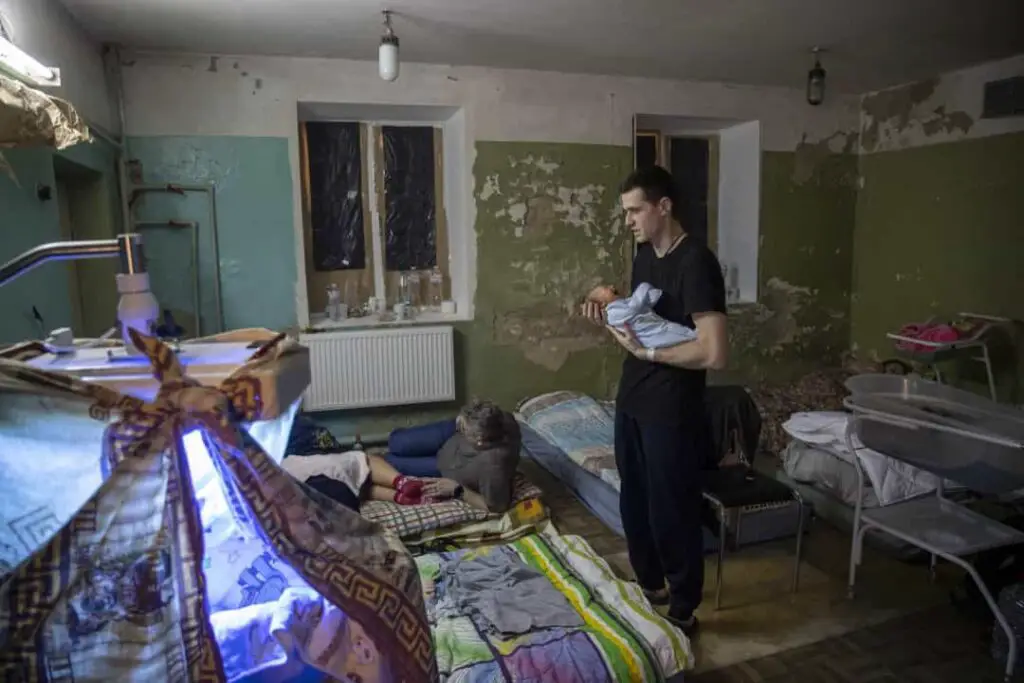 17. Refugees Helena (shown on the right) and her brother Bodia (pictured on the left), both originally from Lviv, Ukraine, was seated at the pedestrian border crossing at Medyka in Poland.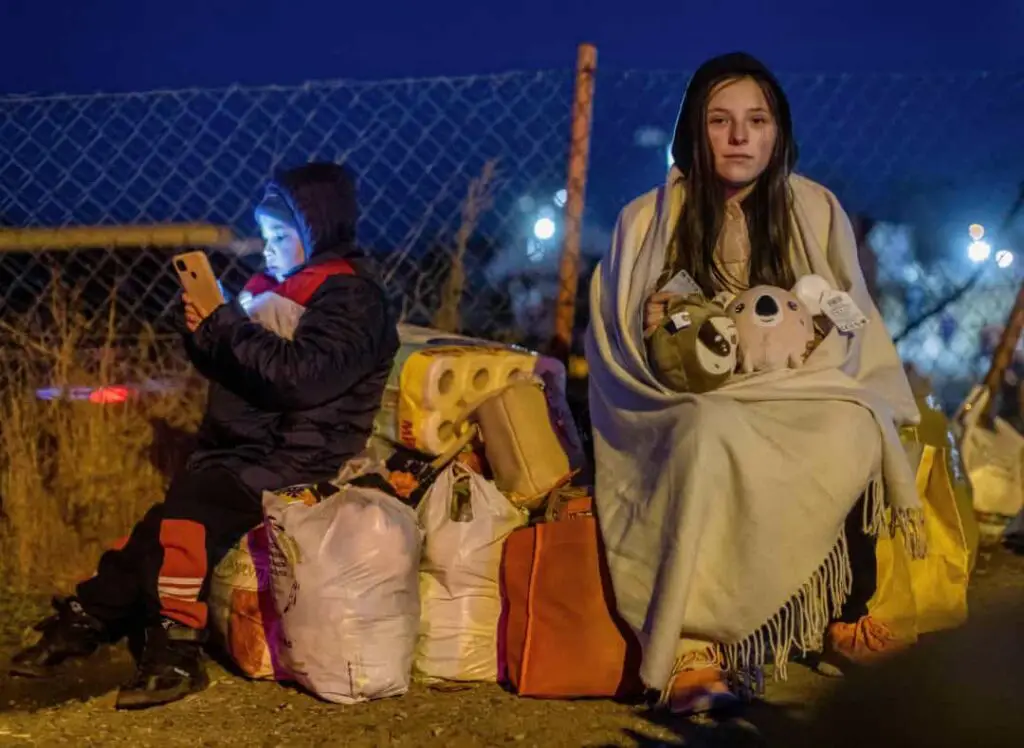 18. In Przemysl, Poland, a refugee mother gives a youngster a hug while they are both staying in a temporary camp.
19. On February 28, 2022, a lady can be seen sobbing as she exits Ukraine and makes her way across the border into Romania.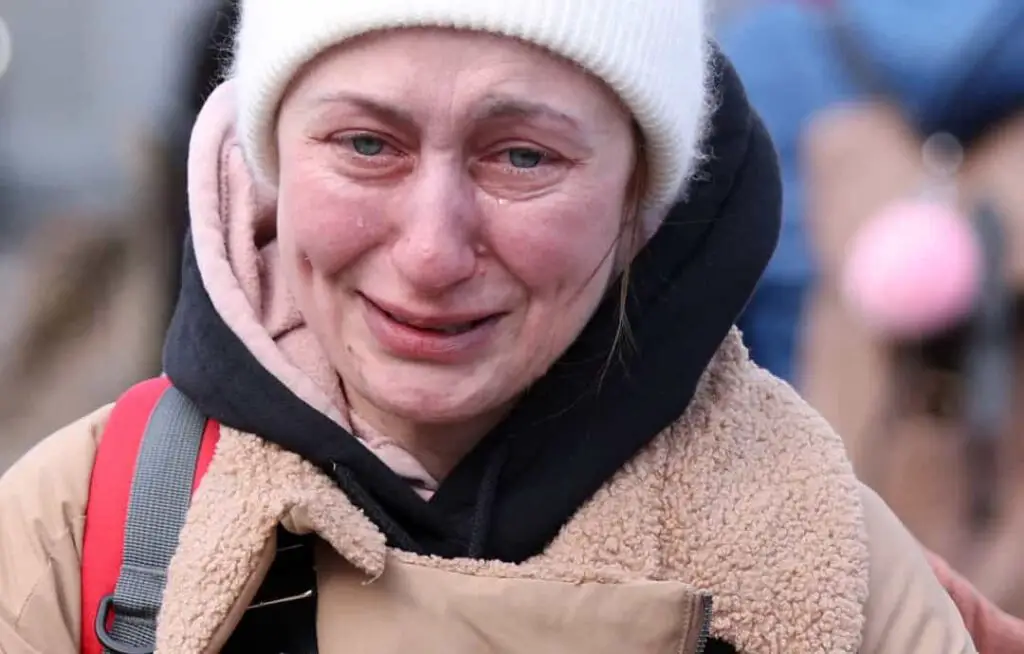 20. A child is seen looking out of a window of a train next to a heart symbol before leaving Donetsk, Ukraine.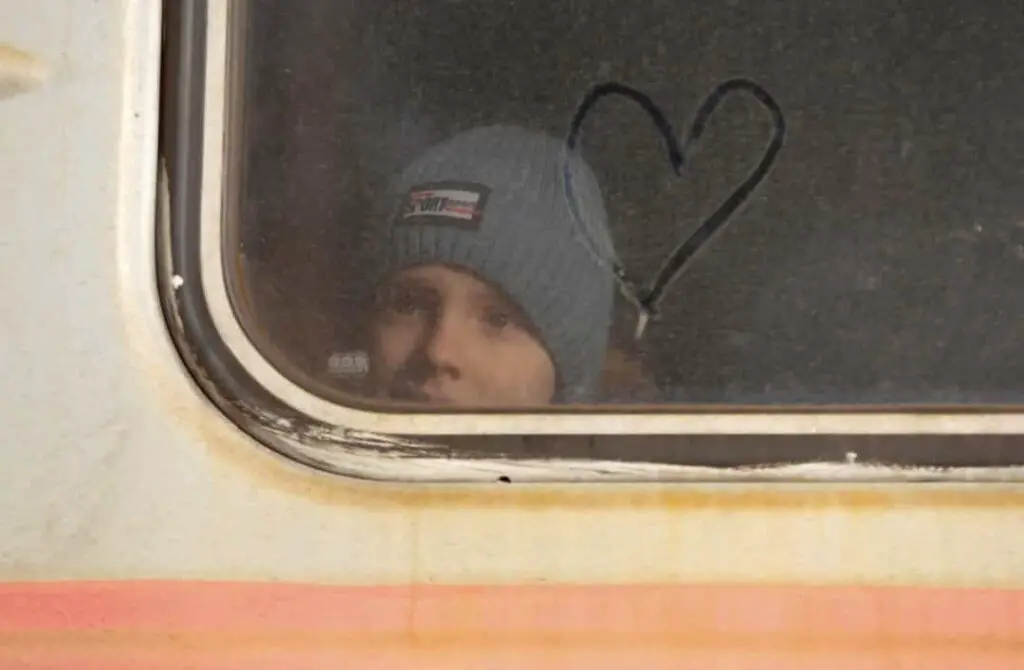 21. Outside of Mostyska, Ukraine, a mother was shown feeding her child while people were walking towards the Polish border.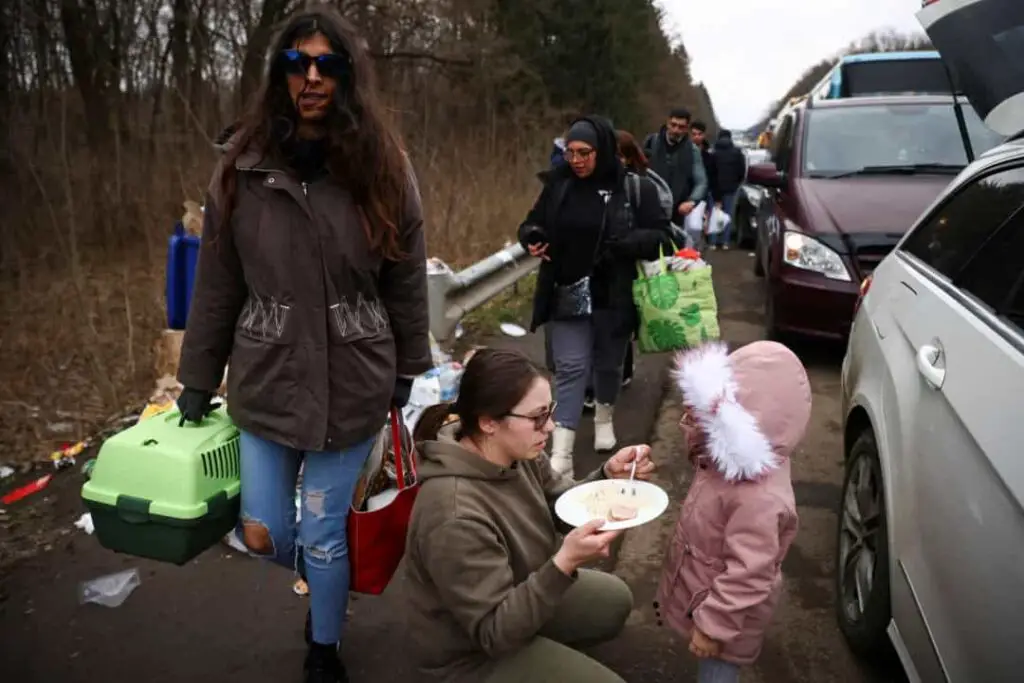 22. At the Lviv railway station, a Ukrainian family waits in the hopes of boarding a train that will take them to Poland.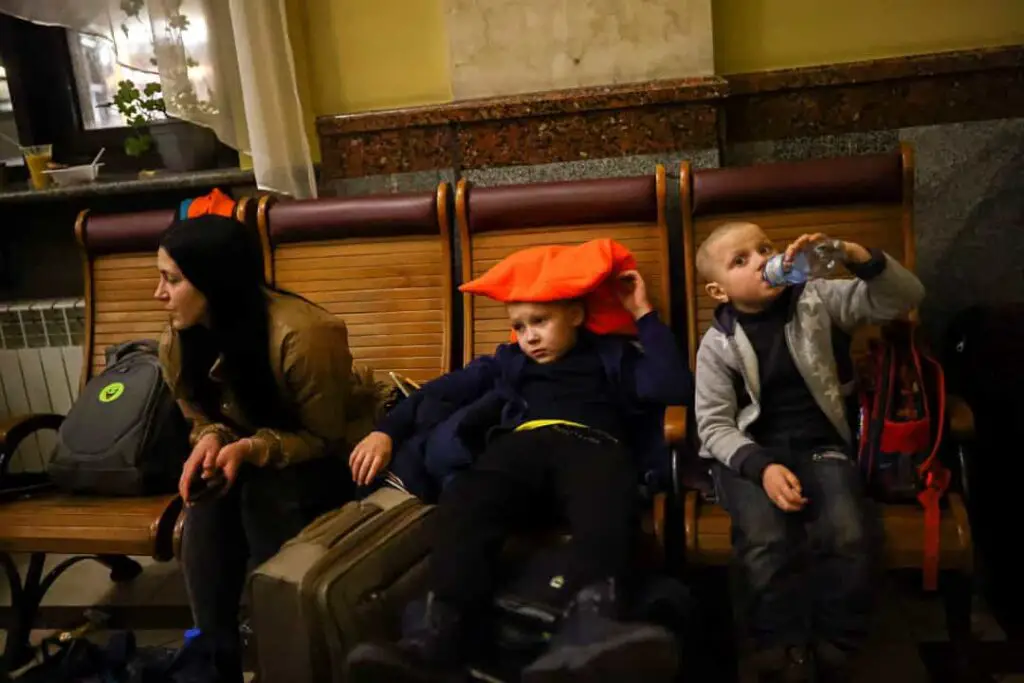 23. On February 26, 2022, in Lviv, Ukraine, a mother was seen holding her child while at the central railway station.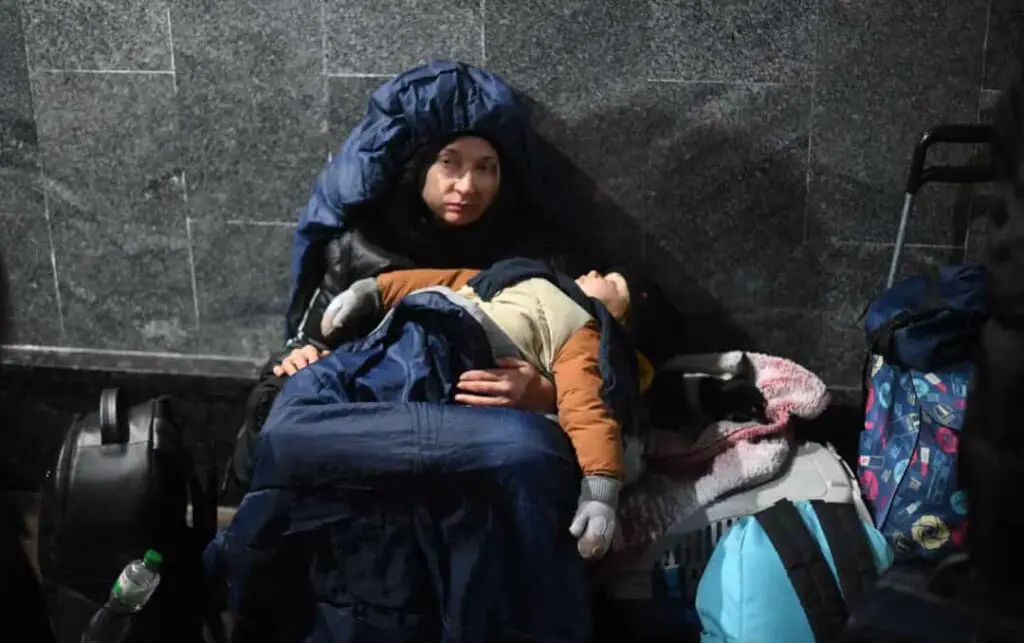 24. At the Okhmatdyt Children's Hospital in Kyiv, a mother checks on her child as the child is receiving treatment in the bomb shelter that is part of the paediatric ward.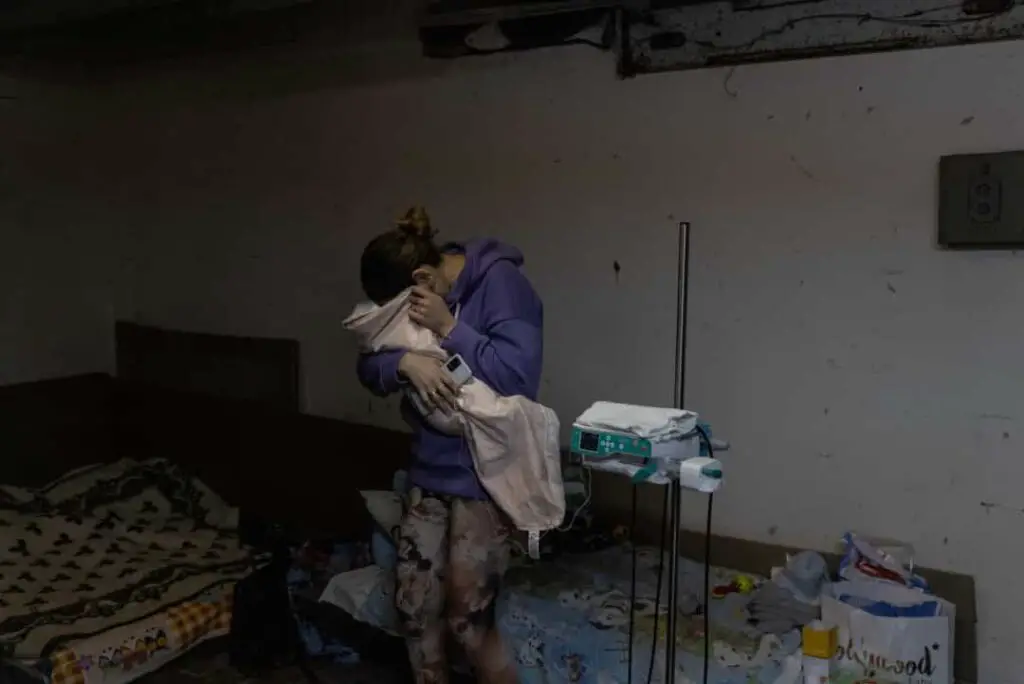 25. On the morning of February 24, 2022, people were seen giving each other hugs in front of a metro station in Kyiv.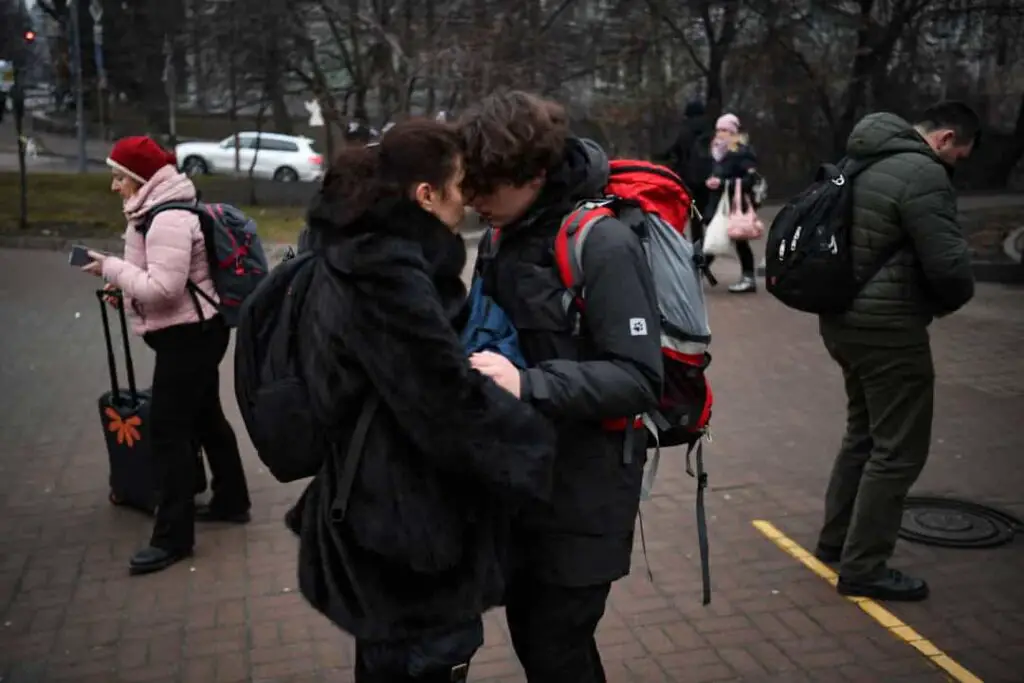 26. On March 1, 2022, people waited in line at the Kyiv central railway station to catch an evacuation train headed to Lviv from Kyiv.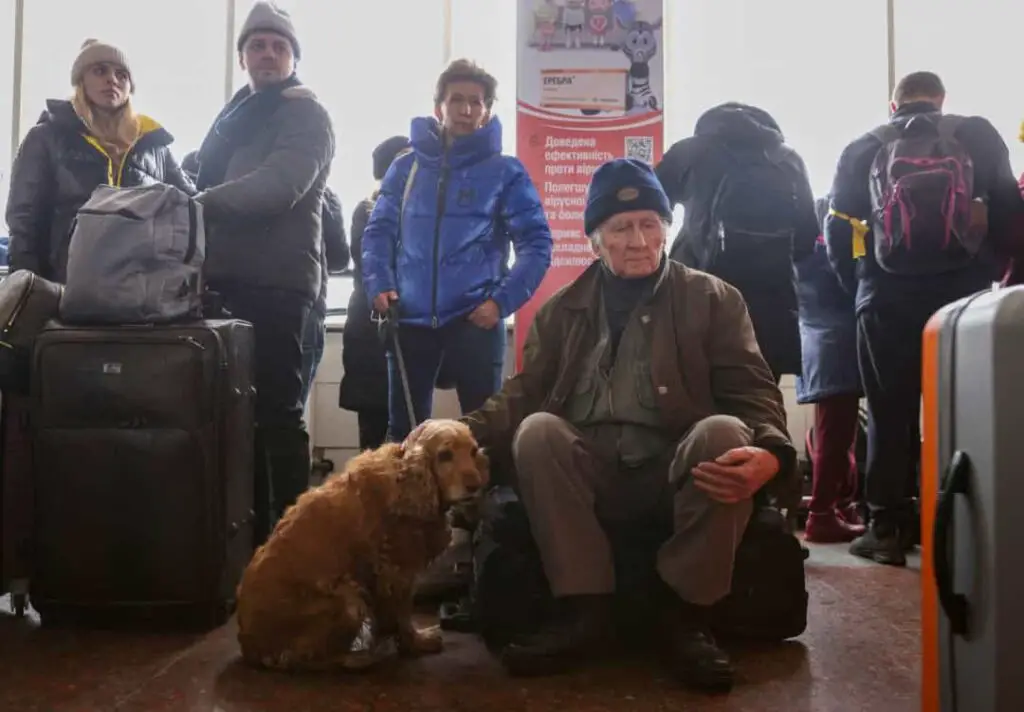 27. On February 26, 2022, in Kyiv, people was seen taking cover when an air-raid alarm was heard.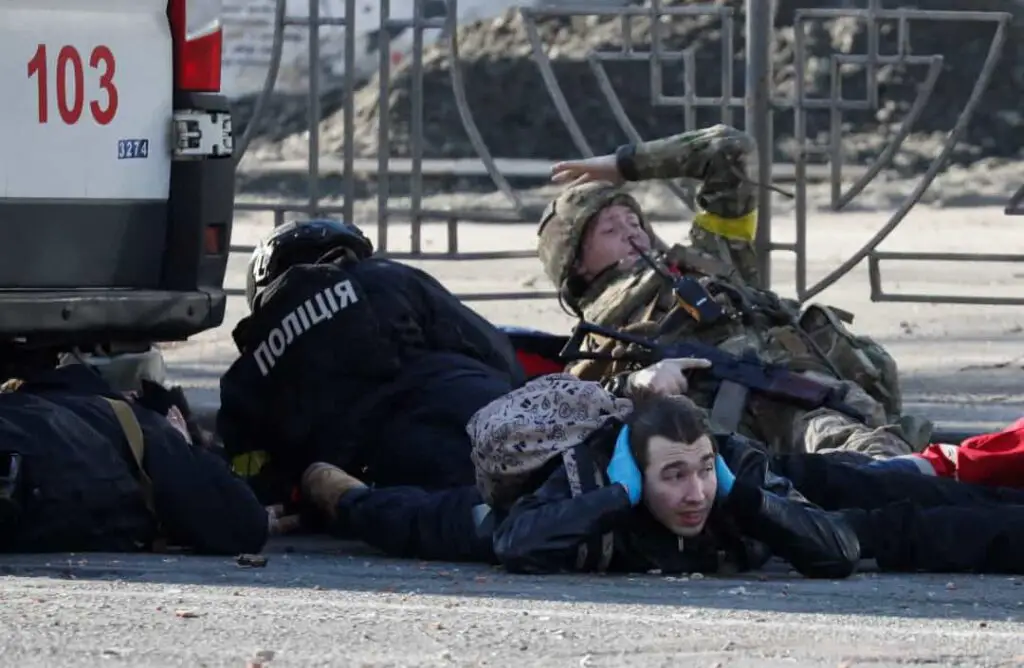 Also READ😞:
15 Powerful Photographs of Daily Life in Ukraine During the War: https://knovhov.com/daily-life-in-ukraine-during-the-war/