Louis Vuitton-Inspired Handbag, Smaller Than a Grain of Salt, Sells for Whopping $63,000
In an online auction that captivated fashion enthusiasts and art collectors alike, a minuscule handbag, measuring smaller than a grain of salt, fetched an astonishing price of over $63,000.
The barely visible fluorescent yellowish-green bag, aptly named the "Microscopic Handbag," was crafted by a New York art collective, MSCHF, and sold on Wednesday.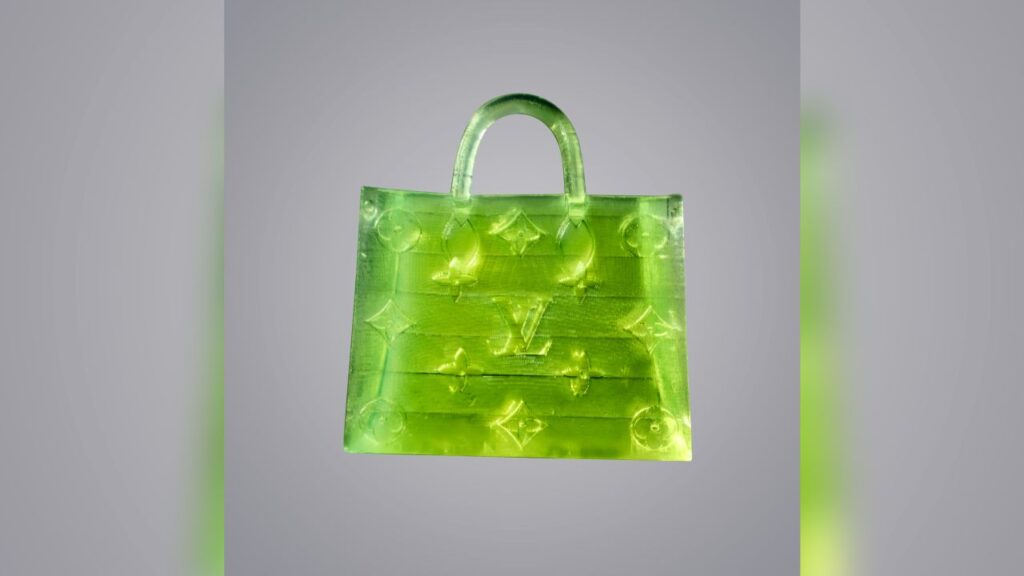 The microscopic masterpiece, with dimensions of a mere 657 by 222 by 700 microns (or less than 0.03 inches wide), is a reproduction of a popular Louis Vuitton design. However, it is important to note that the luxury label itself was not involved in its creation.
The MSCHF group, known for their inventive and sometimes controversial art projects, used a cutting-edge manufacturing technology called two-photon polymerization to 3D-print the bag at a micro-scale.
Unbelievably, the tiny handbag is said to be narrower than the eye of a needle, highlighting its remarkable size. Accompanying the sale was a microscope equipped with a digital display, allowing buyers to appreciate the intricate details of the bag that are impossible to discern with the naked eye.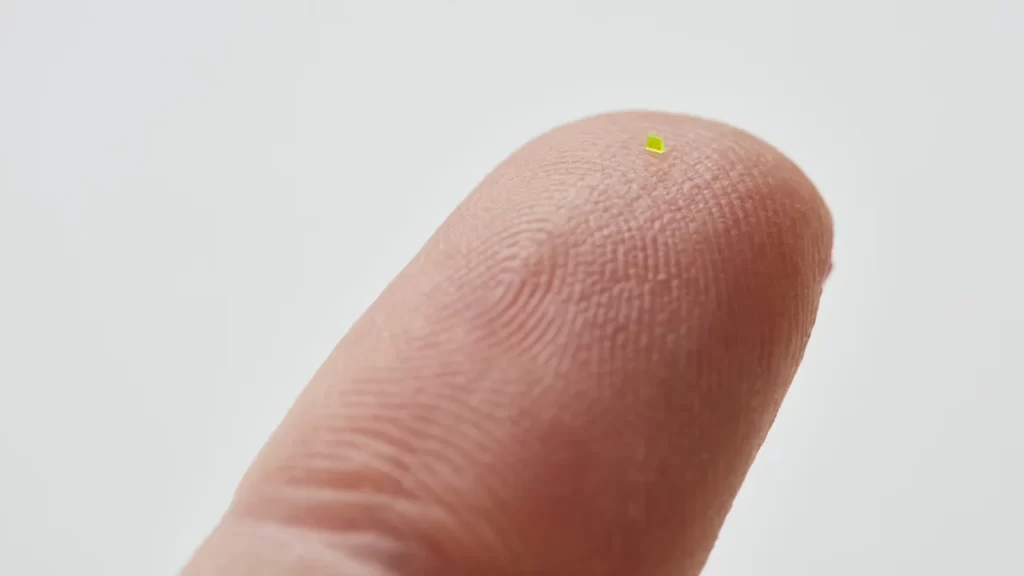 Promotional images of the "Microscopic Handbag" revealed the distinct Louis Vuitton "LV" monogram, suggesting that it draws inspiration from the fashion house's popular OnTheGo tote. The full-sized version of the bag currently retails between $3,100 and $4,300.
MSCHF's chief creative officer, Kevin Wiesner, clarified that they had not sought permission from Louis Vuitton or its creative director of menswear, Pharrell Williams, who coincidentally founded the online auction house, Joopiter, hosting the sale.
MSCHF, established in 2016, has gained widespread attention for its unconventional art projects that often satirize consumer capitalism. They have previously faced legal battles, including a high-profile dispute with Nike over their "Satan Shoes," resulting in an out-of-court settlement.
The collective's irreverent approach has extended into the realm of luxury fashion, as seen in their previous projects like transforming Birkin handbags into sandals dubbed "Birkinstocks" and creating the viral sensation of "Big Red Boots."
The exact process behind the creation of the "Microscopic Handbag" remains undisclosed, as MSCHF declined to provide details in response to CNN's inquiries.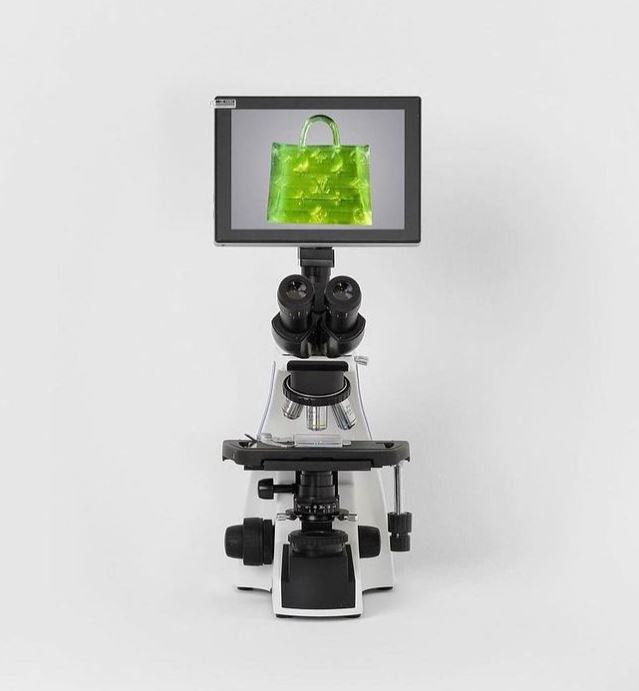 However, a statement accompanying the auction listing suggested that the fashion industry's fascination with small bags had led to their gradual abstraction, reducing them to mere brand signifiers.
According to the statement, the accessory has been stripped of its functionality, transforming it into a purely ornamental piece of jewelry. In the world of luxury objects, usability becomes an inconsequential aspect while retaining its allure.
The sale of this extraordinary miniature handbag has once again pushed the boundaries of what constitutes art and fashion. MSCHF continues to challenge the norms, igniting conversations around consumerism, luxury, and the evolving nature of artistic expression.
RELATED ARTICLE:
Antimatter: Most Dangerous and Expensive Thing in the World. Cost of a gram of antimatter is 62.5 trillion dollars. READ: knovhov.com/most-expensive-thing-in-the-world/