Couple Adopts 7 Kids After Both Their Parents Passed Away, "They Had No One Else to Go To"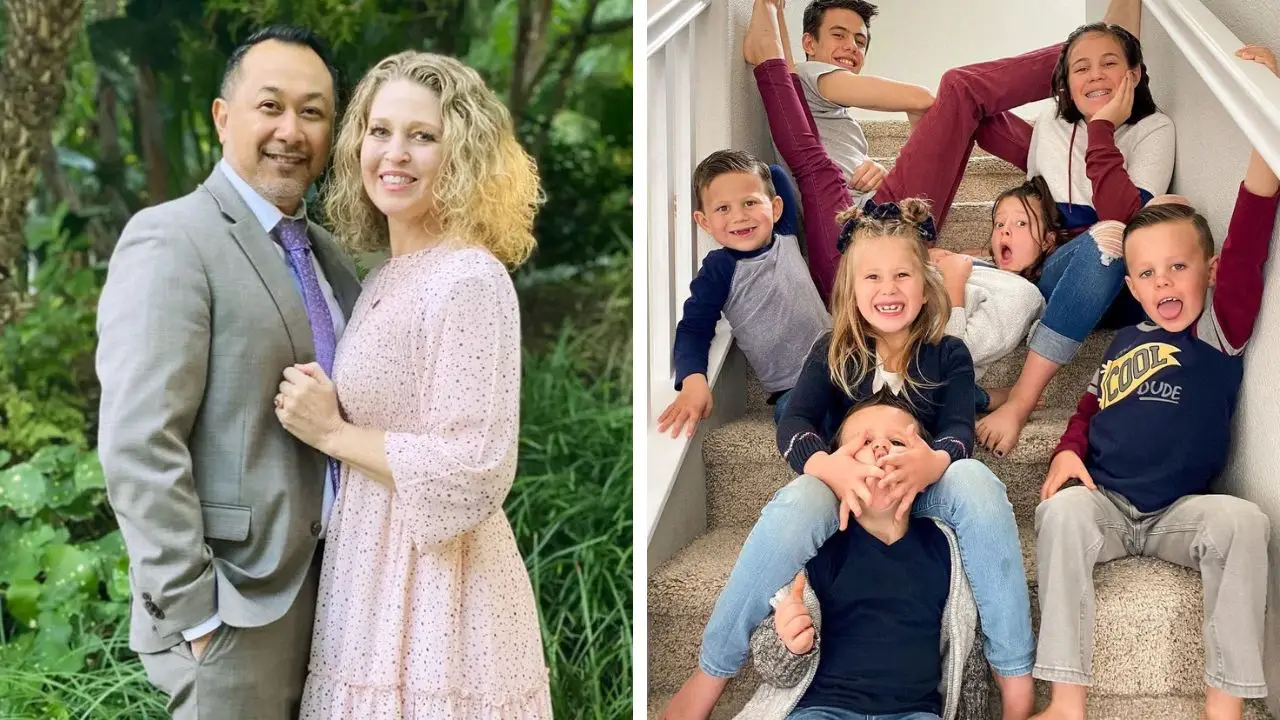 In the vast realm of human kindness, the story of Pam and Gary Willis shines as a beacon of unwavering compassion and love.
Their journey began when they made the profound decision to extend their family by adopting seven siblings who had tragically lost both their parents in a devastating car crash.
Pam and Gary, despite already having five children of their own, took a leap of faith and opened their hearts and home to these vulnerable children, offering them a lifeline they so desperately needed.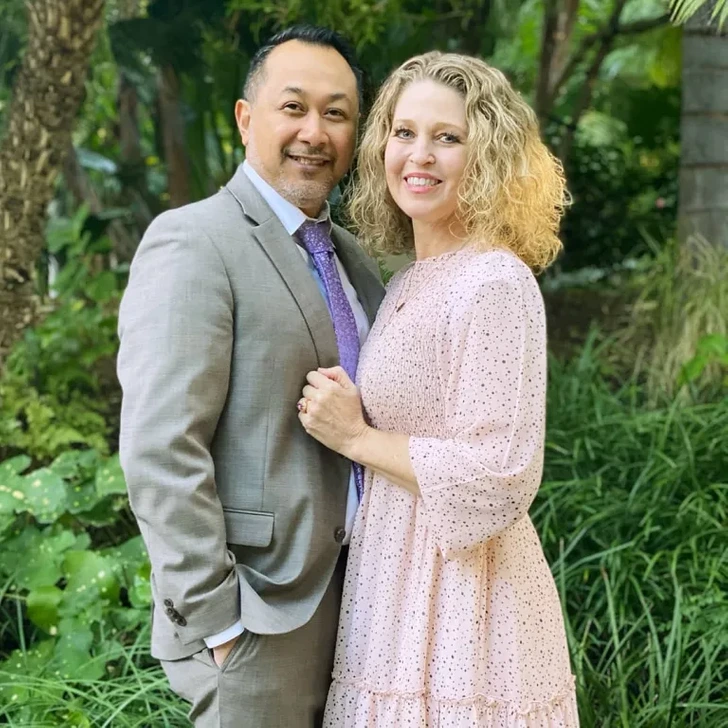 A Facebook Post that Changed Everything
The remarkable saga of Pam and Gary Willis commenced in January 2019 when Pam stumbled upon a heart-wrenching story on Facebook.
It was a tale of seven siblings hailing from San Diego, whose lives had been shattered by the sudden loss of their parents in a tragic car accident.
Their future was uncertain, and the looming possibility of being separated cast a shadow over their lives. In the midst of their grief and despair, Pam and Gary emerged as beacons of hope.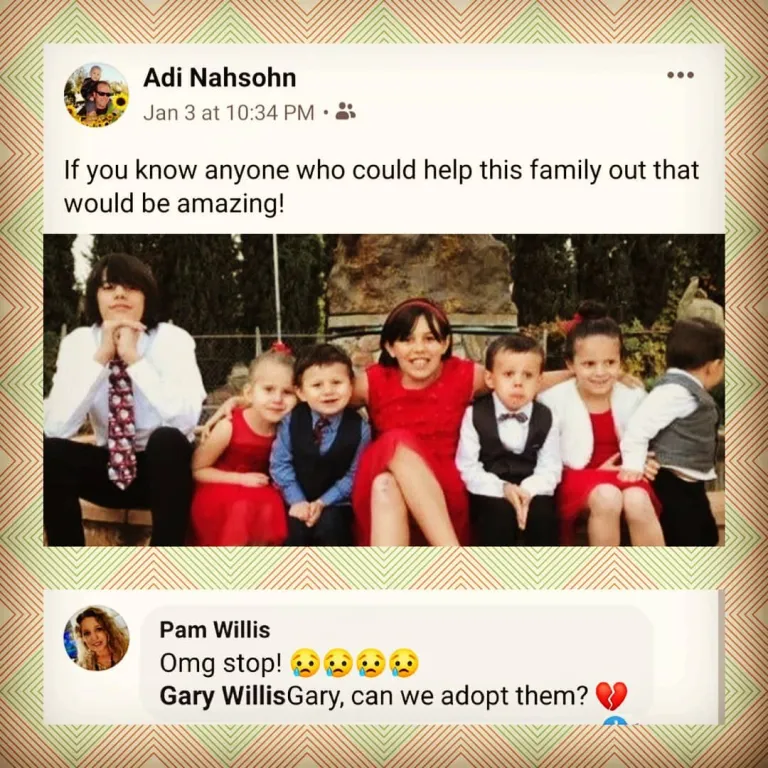 Selflessness Knows No Bounds
Already in the throes of an empty nest phase, Pam and Gary found themselves at a crossroads. They had raised their own children, and their once-bustling home now stood empty.
But instead of relishing the newfound tranquility, they chose to fill their home with love and laughter once more. Their decision was swift and unwavering – they would adopt these seven orphaned siblings.
Pam's determination to unite this fractured family was unwavering. She recognized the profound need for love among these children, who had no one else to turn to.
Week after week, Pam made persistent calls to the adoption service, articulating her unwavering desire to support and nurture these children.
She was committed to demonstrating that their home was not just safe but also brimming with the love and knowledge they had garnered from raising their own children.
Time was of the essence, for these seven siblings had already spent a year in a children's home, yearning for stability.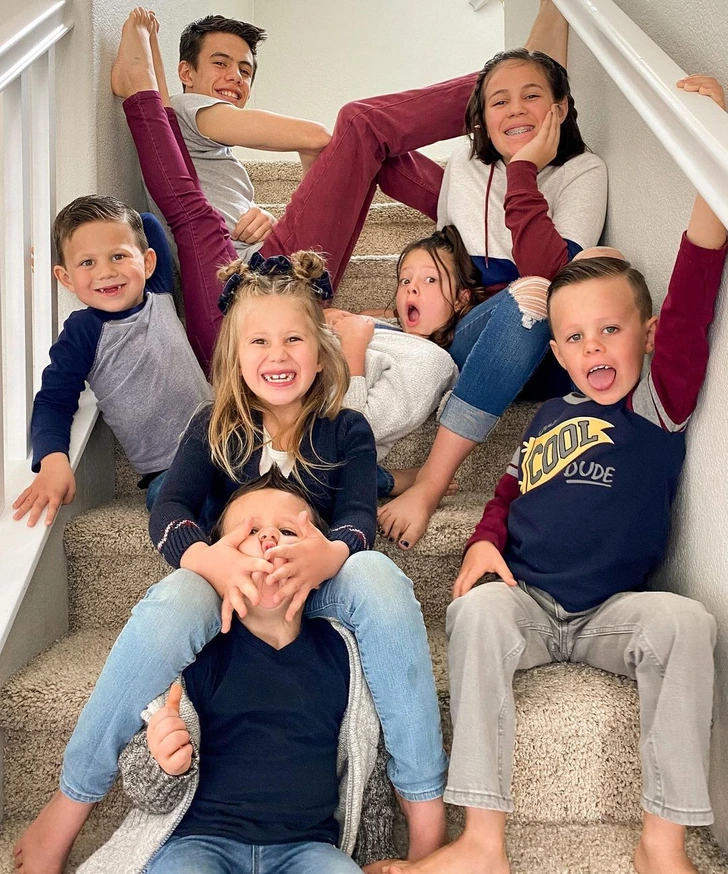 The Birth of a Big, Blended Family
Three months later, Pam and Gary's home resonated with the laughter and joy of not just their five biological children but also Adelino (15), Ruby (13), Aleecia (8), Anthony (7), Aubriella (6), Leo (5), and Xander (4).
Adapting to their new reality presented its challenges, including trust issues and sleep disturbances, but the love Pam and Gary showered upon these children was transformative.
Pam fondly recalls, "I have noticed how incredibly happy they are, and that makes me so happy too, because that's all we ask for. The oldest of the seven, Adelino, said to me recently, 'thank you for giving us this life,' and there is no other feeling like that."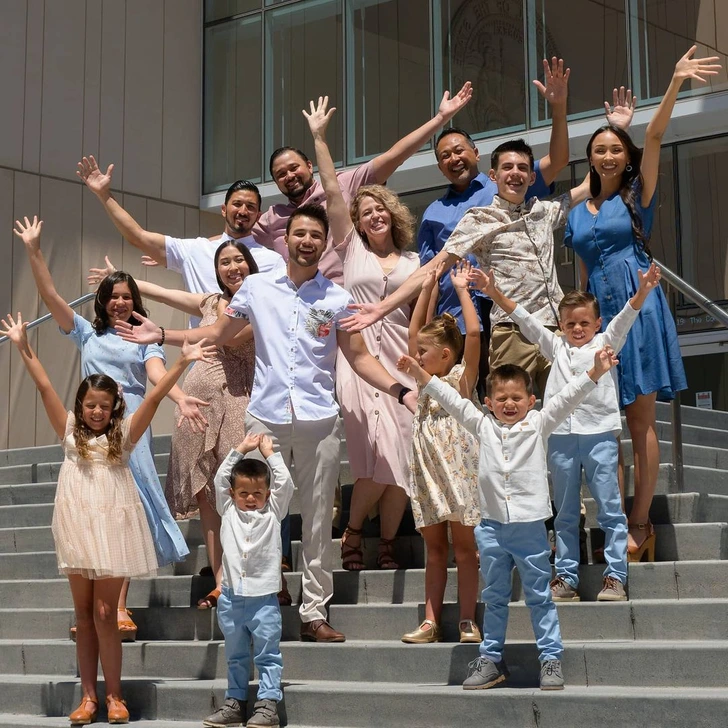 Crafting Cherished Memories
The Willis family now embarks on a journey of togetherness, creating cherished memories that will last a lifetime.
They often embark on family trips, with Disney being a favorite destination. Yet, perhaps their most cherished memory is the day they officially became a family.
Pam and Gary's adult children joined in the celebration of the adoption, having grown to adore their new siblings as much as their parents do.
Today, Pam and Gary revel in their full family of twelve children and eight grandchildren, their faces illuminated by radiant smiles.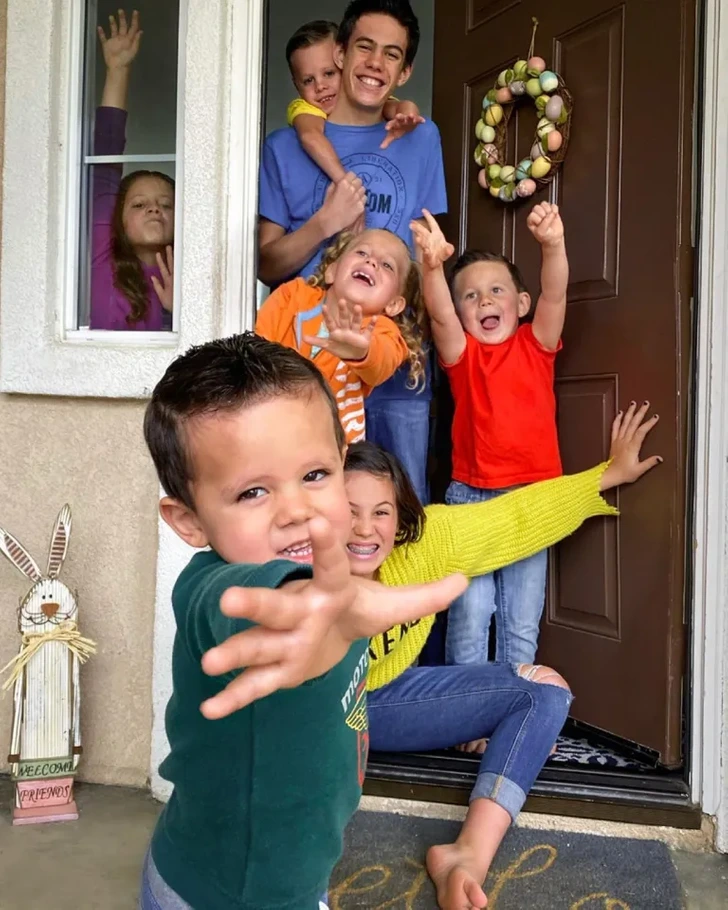 Challenging Stereotypes, Embracing Love
Choosing to adopt can forever alter the course of one's life, but it is a decision that often faces skepticism and obstacles from others.
Pam and Gary Willis, however, stand as living proof that love knows no bounds. Their unwavering commitment to family, selflessness, and boundless compassion have not only transformed the lives of these seven siblings but also serve as a testament to the power of love and the enduring strength of the human spirit.
In a world often marred by cynicism and doubt, the Willis family reminds us that there are still individuals who fight prejudice and obstacles to welcome more people into their families, forging bonds that withstand the test of time.
Their story is a testament to the incredible capacity of the human heart to love, nurture, and heal, and it serves as an enduring beacon of hope for all who encounter it.
You May Like!