Sailors Lying down after a Night of Celebration World War II's End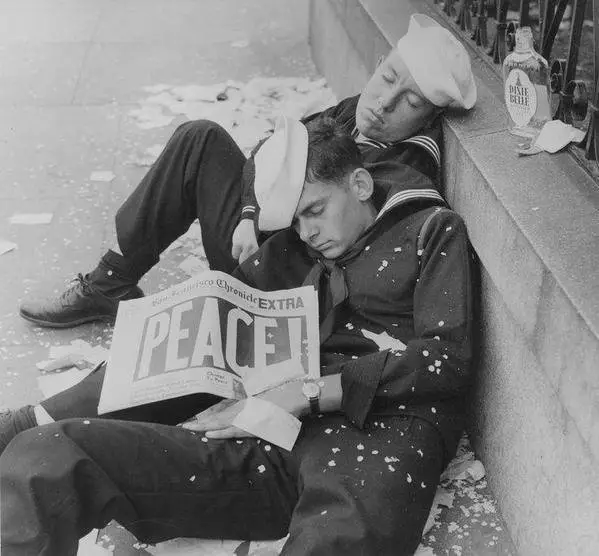 Despite the fact that World War II ended with Germany's unconditional capitulation in May 1945, Victory in Europe Days are marked on May 8 and 9. On May 8, the Germans surrendered to the Western Allies, which included Britain and the United States, while a second surrender occurred in Russia on May 9.
Click on the photo to

PIN it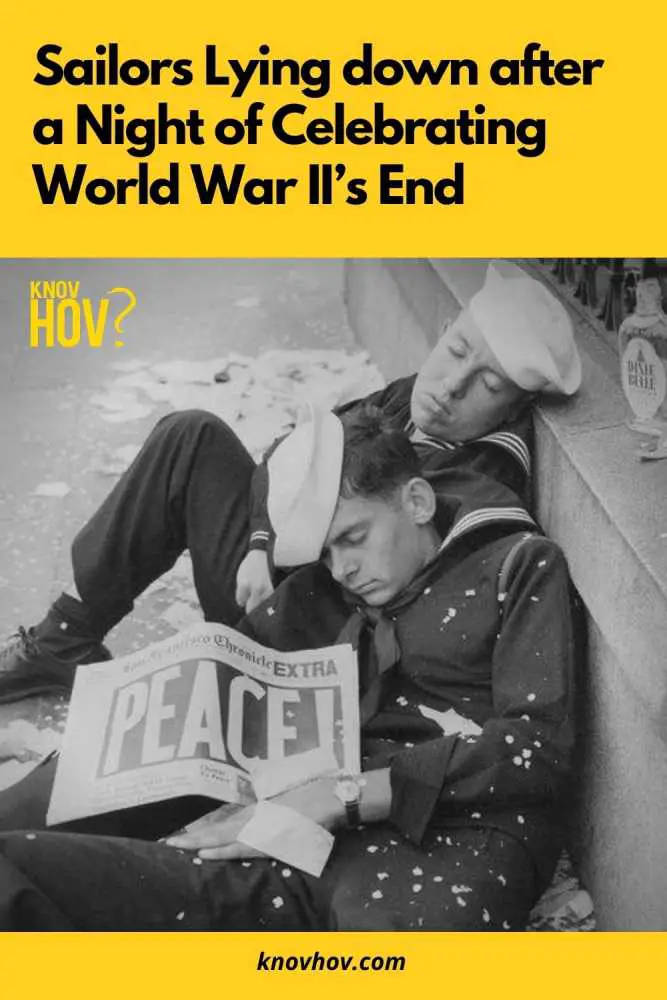 What Happened at the End of

World War II

?